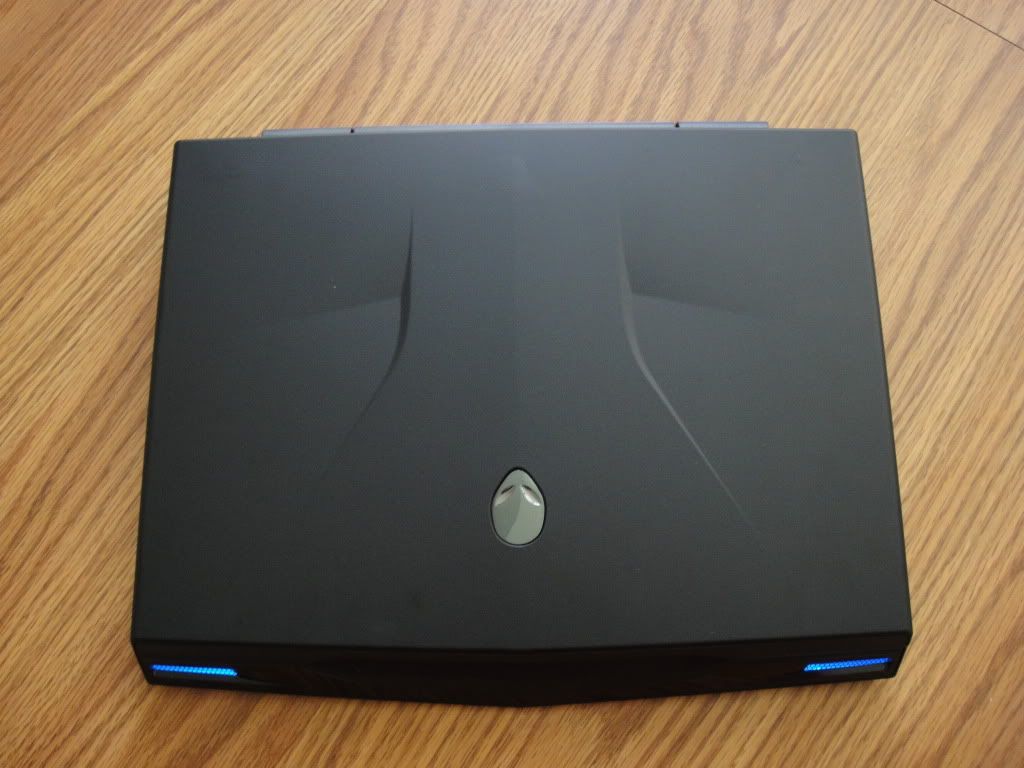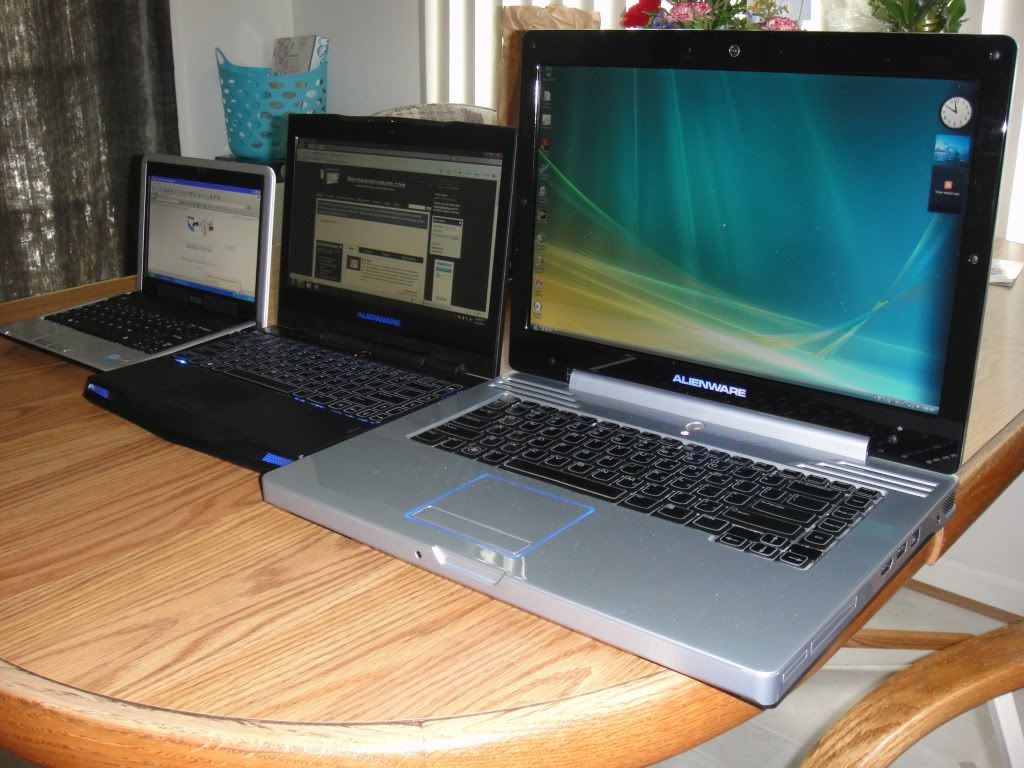 From left to right: Dell mini9, Alienware M11x R2, Alienware m15x R1
i7 Performance
The i7 640UM is a dual core, hyper-threaded processor. There are 4 threads, so it looks like a modern mid-tier server at work.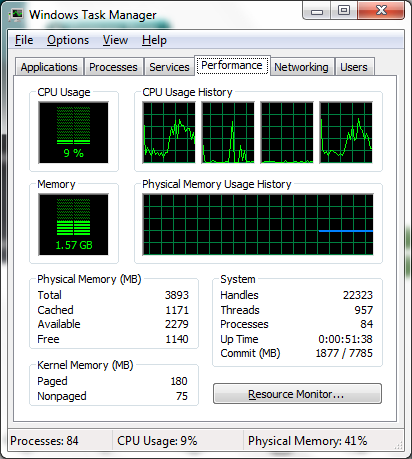 The i7 640UM is clocked at 1.2Ghz and Alienware advertises it has a max 2.6Ghz "turbo" frequency. This processor default bus speed of 133Mhz with a 9x multiplier, giving it the 1.2Ghz core speed.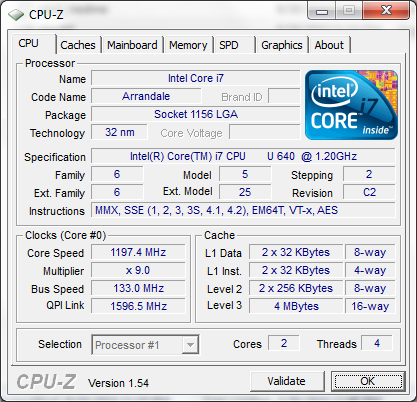 The 1.2Ghz frequency is misleading. This processor uses Intel® Turbo Boost Technology to dynamically adjusts the CPU multiplier from 5x to 17x. This makes the core speed low at (133Mhz*5) 665Mhz and maxes out at (133Mhz*17) 2.26Ghz.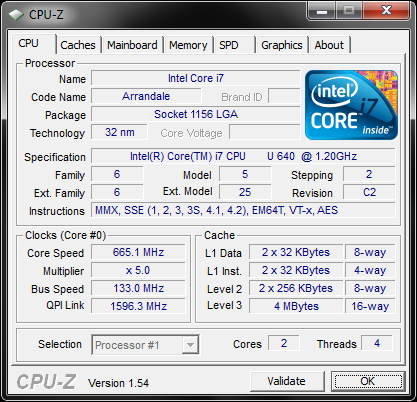 Alienware was cool enough to leave the bus speed overclocking option available in the system BIOS.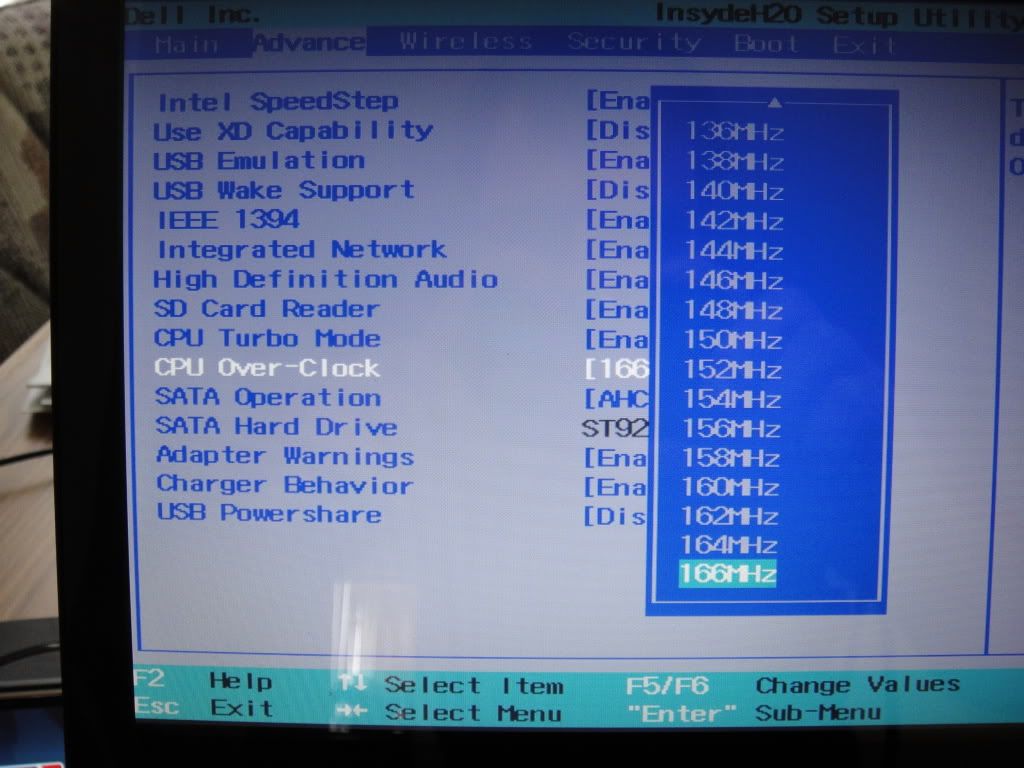 You can manually adjust the bus speed from 133Mhz (default) all the way up to 166Mhz. This means you can get a
maximum core frequency of (166Mhz*17) 2.8Ghz.
That's a 24.8% increase!
As you may know, every CPU is unique and overclocking results will vary. With minimal 3rd party cooling options for notebooks, stabilizing a 24.8% CPU frequency increase is difficult. On my rig, I had issues OC at the maximum 166Mhz bus frequency. I was able to stabilize at 164Mhz, giving me a maximum CPU frequency of 2.796Ghz.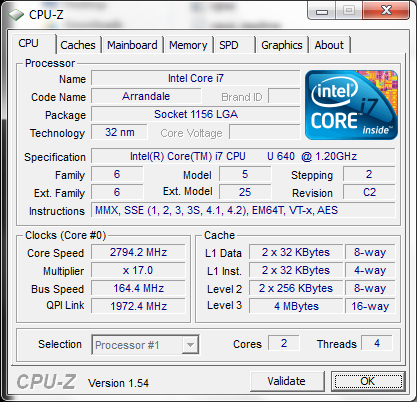 GPU Performance
The 1GB NVIDIA® GeForce® GT 335M graphics card rocks!
Out of the box with no overclocking I got 6978 on a 3D Mark 06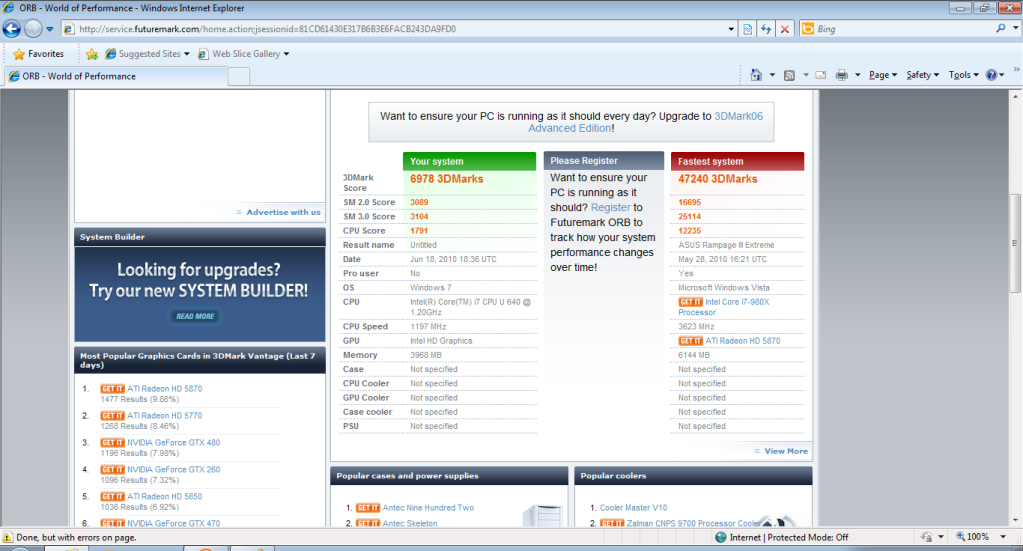 I pushed the GPU a bit…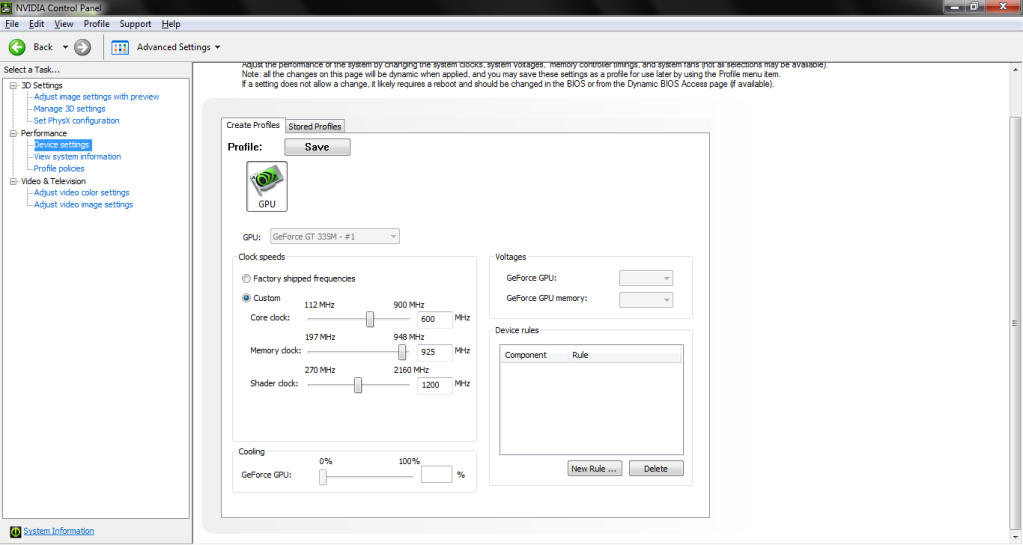 …and maxed out at 7725; that's HOT!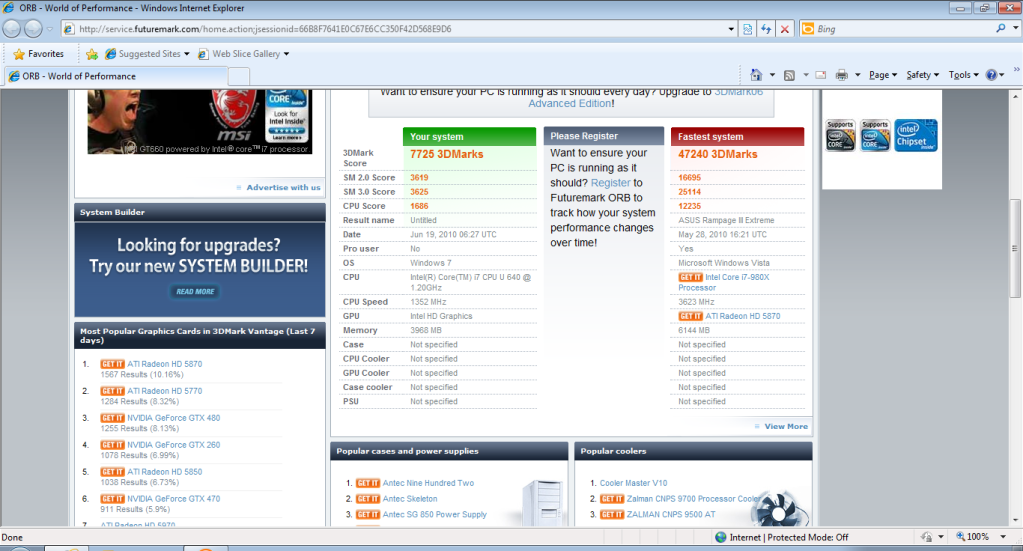 That's as far as I can get it guys. I really want to hit 8k but it's just not happening on this rig, any higher and I either BSOD or fail to complete the benchmark. Adding the built-in CPU overclocking from the systems BIOS only added problems for 3d benchmarks, between Intel Turbo Boost and lack of any voltage adjustments for CPU OC, my 3D Mark score actually went down with any attempt of CPU OC. Honestly, I wish this system would allow us to OC the CPU multiplier vs. the core speed. Your variances would be limited, but with no current voltage adjustment options, changing just the core speed is not helping much… But 7.7k 3D Marks is HOT on a 11" notebook!!!
Conclusion:
Best notebook I've ever owned! Click some of the links in my signature and you'll see I've owned a lot. I'm always on the lookout for the smallest, but most powerful (3D performance) notebook out there. For me, size really matters! It wasn't but a few years ago you couldn't get this level of 3D performance in a 17" notebook.