As a test, I will attempt to write this entire review only on the iPad.
When the iPad was announced, i was not impressed. As a self noted computer enthusiast, I knew the industry has already given tablet PC's a try and were not very successful. However, the market has changed, and the iPad does have a standing chance as competition in the netbook market.
Unfortunately, I no longer own a netbook, I replaced its functionality with the Dell XPS 1340, a 13" notebook with a decent GPU. I miss the netbook; having a computer always on (standby at worst) just lying around the house was very beneficial.
I picked up the iPad with this exact purpose in mind, I wanted something lying around the common area of the house that didn't take up space, was always on, and didn't require me to even think about the battery power remaining.
This comes in handy almost every day; the wife says she's running to taco bell and wants my order, I can quickly pull up Tacobell.com. The kids ask what year George Washington died, i can answer in seconds.
Tech Specs:
1024x768 9.7" LED Multi-Touch Screen
1Ghz A4 CPU
64GB Flash Drive
Wi-Fi (802.11 a/b/g/n)
Bluetooth 2.1 + EDR
Size & Weight:
Apple got the size right! The iPad is not to large, and not to small.
Weight on the other hand needed more attention; 1.5lbs is heavier then you might think. A 30 year old man will have no problems "one handing" the iPad, but I don't think Grandma would like it.
iPad compared with the Dell XPS 1340 (13") and the original Alienware m15x (15")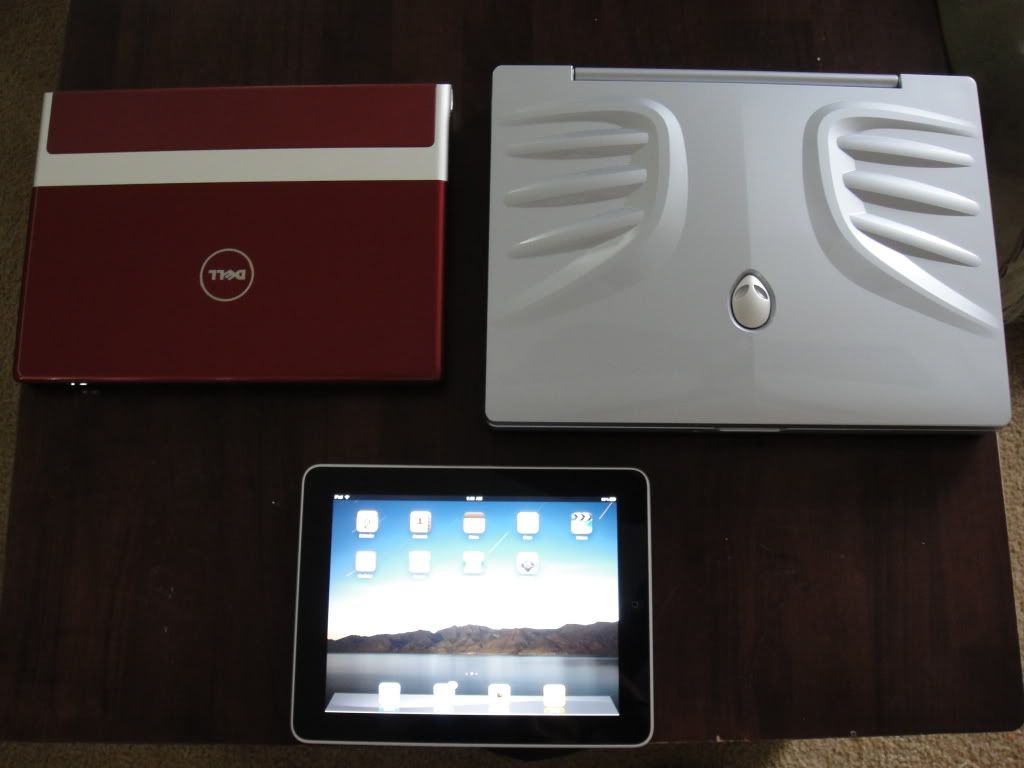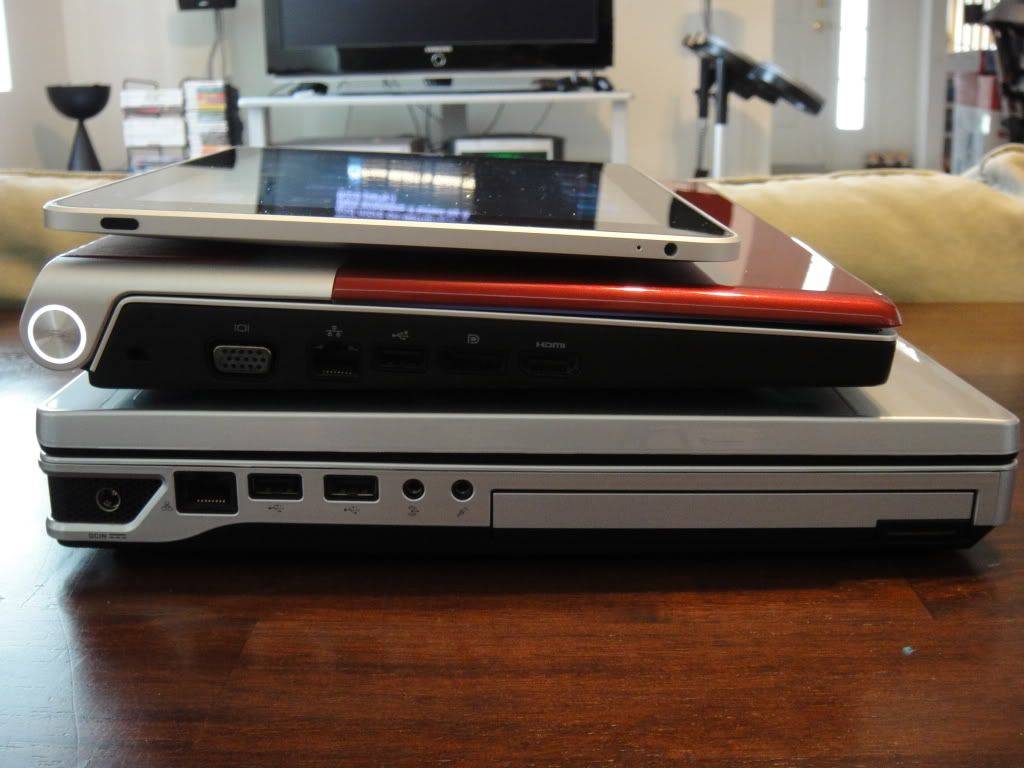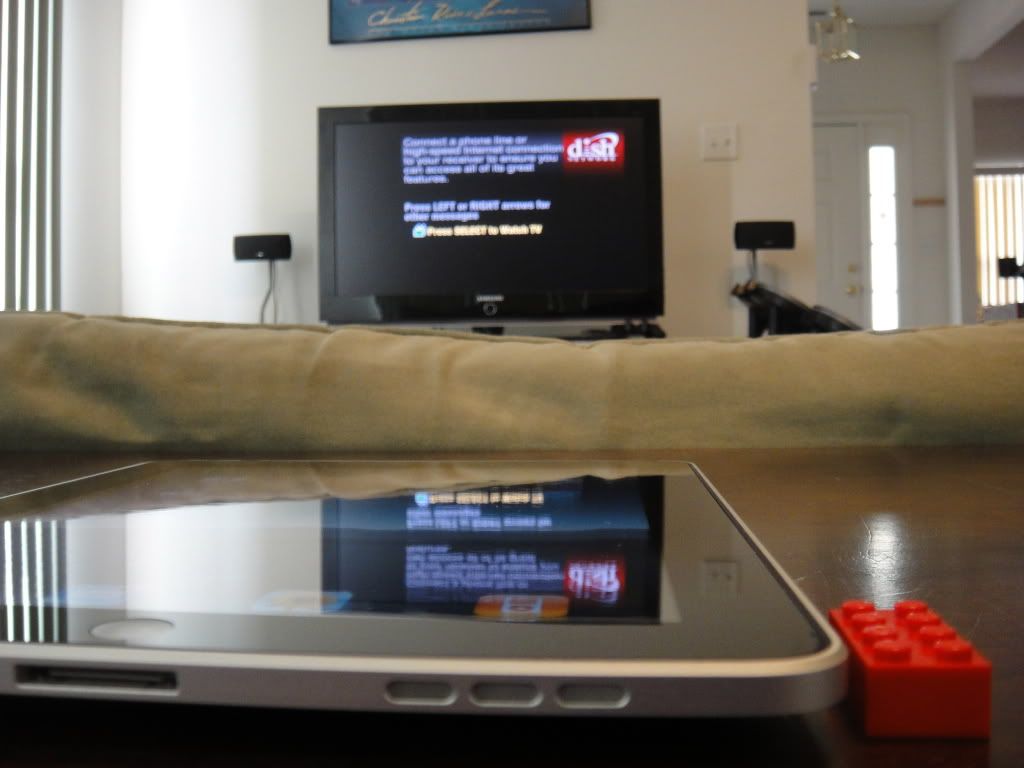 Screen:
Truly amazing. The 1024x768 LED delivers great HD quality video and at 9.7" a reasonably sized family can all enjoy a movie watching the same screen. Yesterday I purchased the new Alice in Wonderland from iTunes in HD. My wife, kid, and I all enjoyed it on the iPad. We did have the iPad pretty close to where we were sitting.
3D Performance:
It's difficult to benchmark an iPad, the only real comparisons you see is to the iPhone. That said, there is a 3D benchmark utility on the Apple app store called 3D Bench. Originally designed for the iPhone, this app runs a quick 3D benchmark similar to 3D Mark.
My average FPS was 57.8. To compare, I asked my brother to run this on his 3G iPhone (the second one) and his score was 19.2 FPS.
Some users have posted their results, which look similar to mine.
http://forums.toucharcade.com/showthread.php?t=52041
.
I know this is not as comprehensive as a 3D Mark benchmark and comparison, but it is the best i could find.
3D Gaming works great!
iPad gaming is like a closed community; you're not getting WoW or MW2, but iPad does have MMORPGs, FPS's, and retro remakes.
Pocket Legends (MMORPG)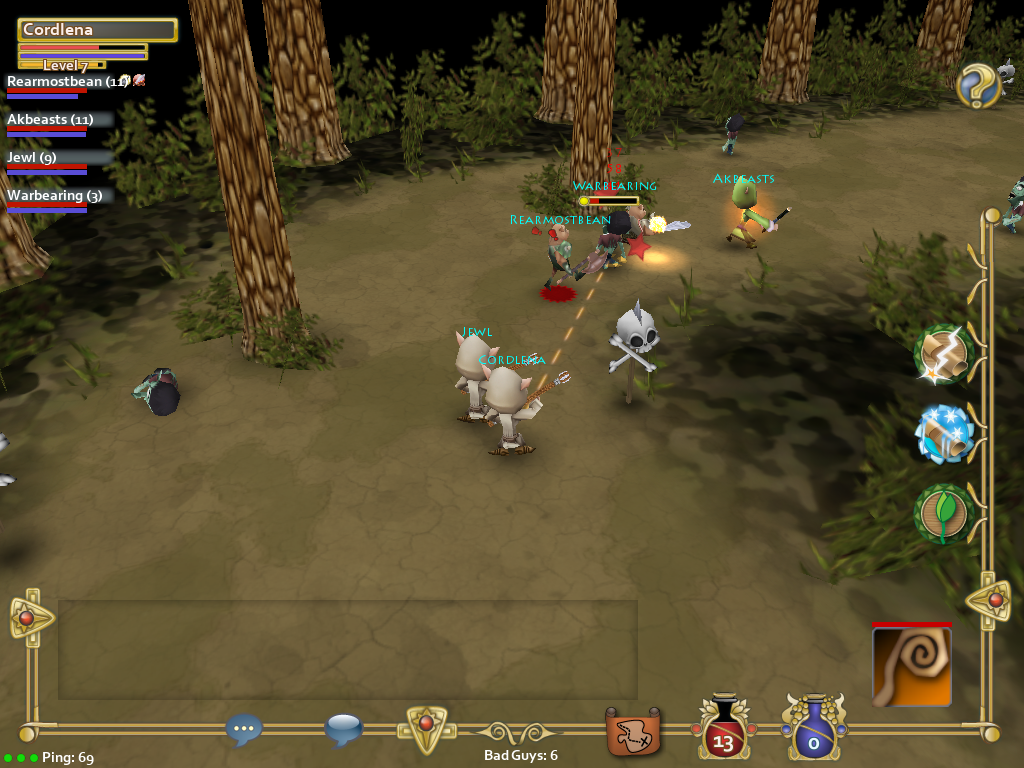 Brothers in Arms 2
Final Fantasy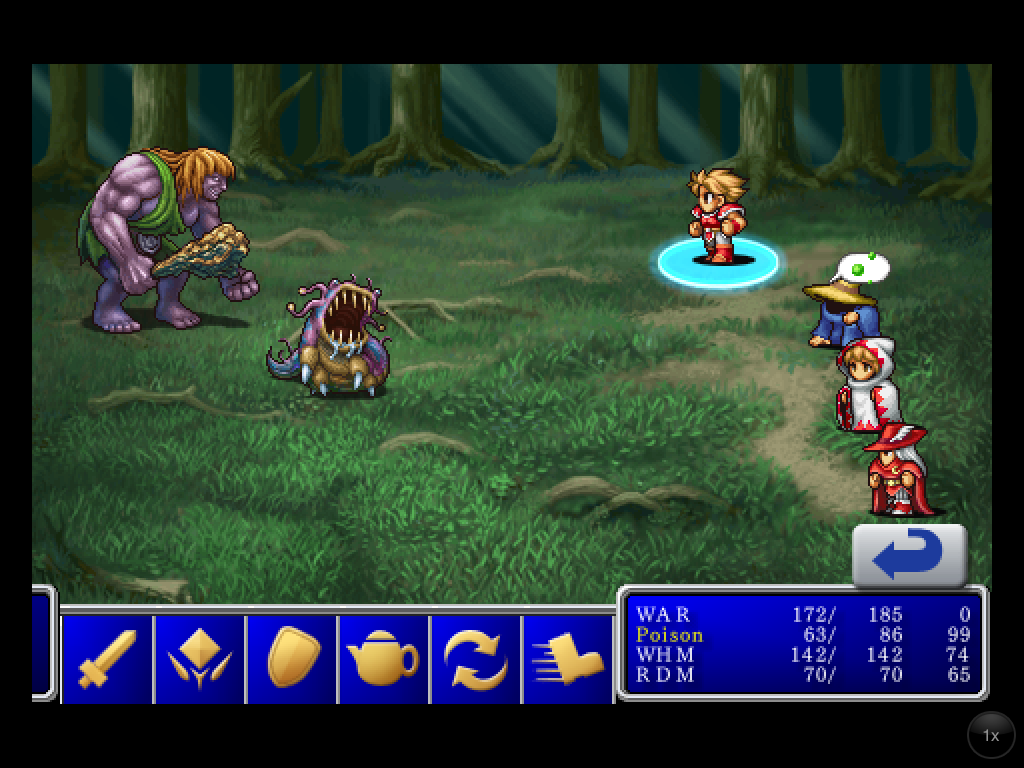 Keyboard:
The onscreen keyboard works great in both landscape and portrait mode. This is a multi touch screen, so holding shift while you type is possible. The onscreen keyboard "smartly" changes the default keys depending on the input type. For example, when you starting typing a web address in Safari, it removes the spacebar (because you cant use spaces in a URL) and adds a ".com" button for convenience. This is a great idea, but it's not as "smart" as I would like. It wont know the expected text type for most internet sites, so it is constantly moving keys like the @ symbol and _ all over the pace; don't put a _ in your username if possible, i keep digging to find the key.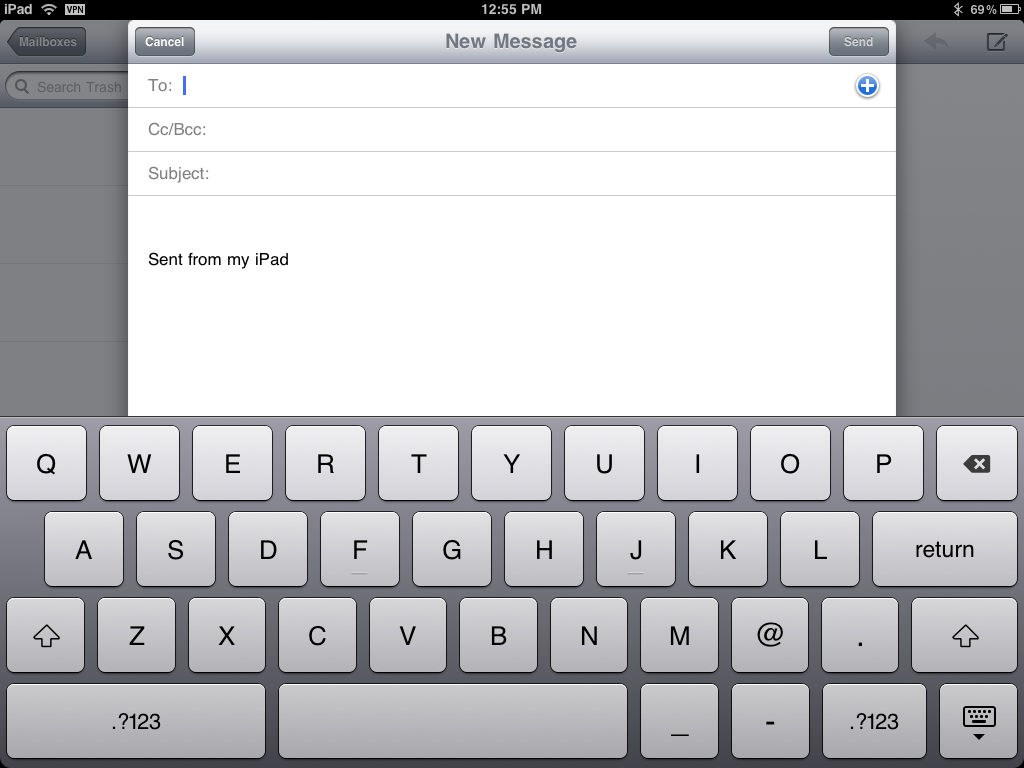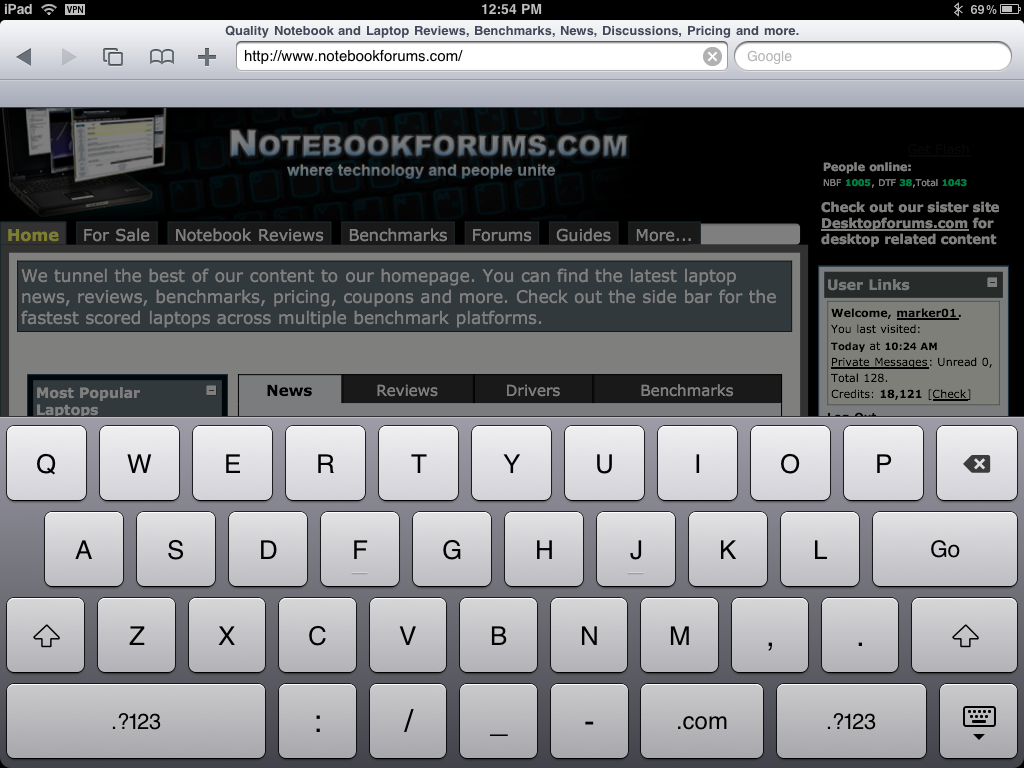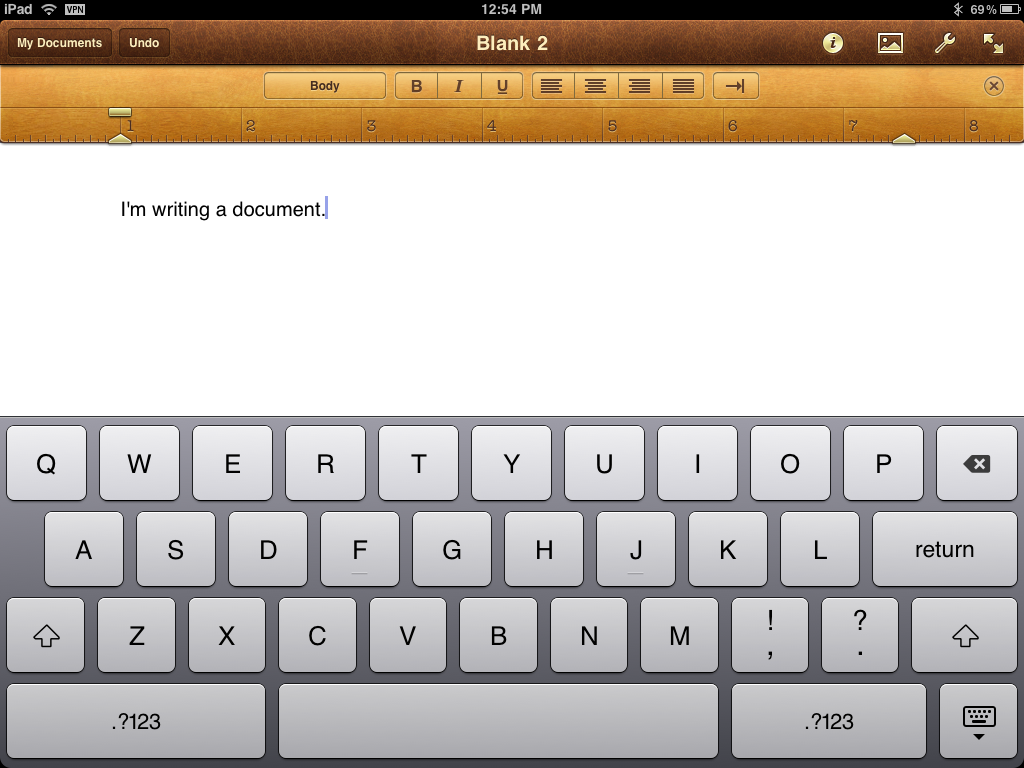 You can lay the iPad on a flat surface and start typing with both hands and all 10 fingers. The reality is you'll likely need to hold the iPad and one finger peck, or single had typing works best.
In the event you want to do some serious typing, like writing a NBF review, you'll want the Apple bluetooth keyboard! Adding a keyboard and mouse (mouse doesn't work by default, I'll get into that) to the iPad and you have all the internet surfing capabilities of any netbook, notebook, or even desktop PC.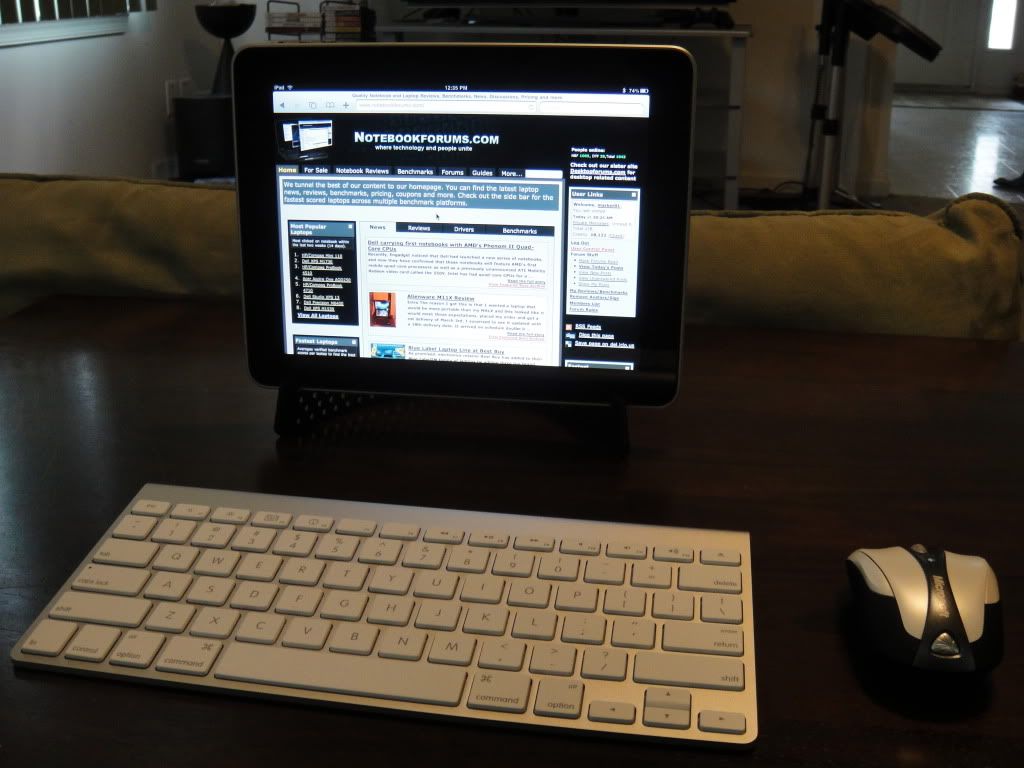 Unfortunately, the iPad does not support any mouse! However, if you chose to jailbreak your system there is a workaround. BTStack Mouse by BigBoss is the application you are looking for. Because of the way it works (must disable the default bluetooth option), you'll also need BTstack Keyboard to have both mouse and keyboard functionality. It's convoluted to setup, and a bit flakey, but I know nothing about Mac's and figured it out.
Bluetooth:
Very important for me, I have 5 BT devices lined up for the iPad.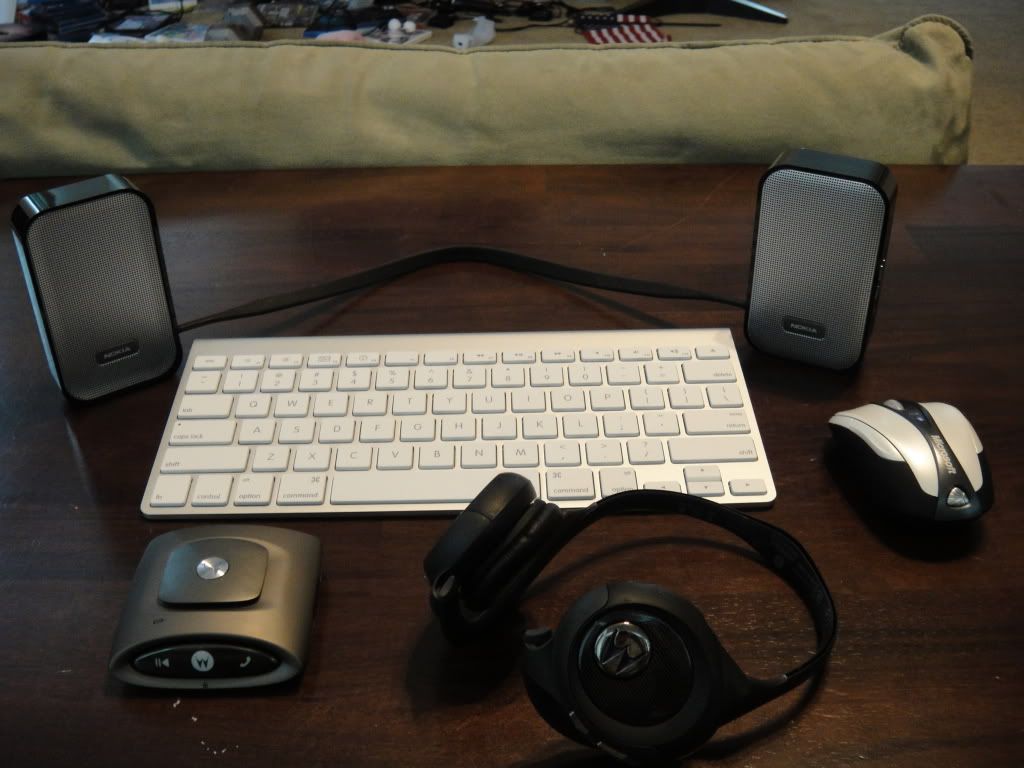 Motorola HT820 BT headphones
Motorola T505
(Hands free BT car speaker with FM broadcaster)
Nokia MD-7W
(Portable BT Stereo Speakers)
Apple Wireless Keyboard
Microsoft Bluetooth Notebook Mouse
Aside from the mouse issue described earlier, everything paired perfectly.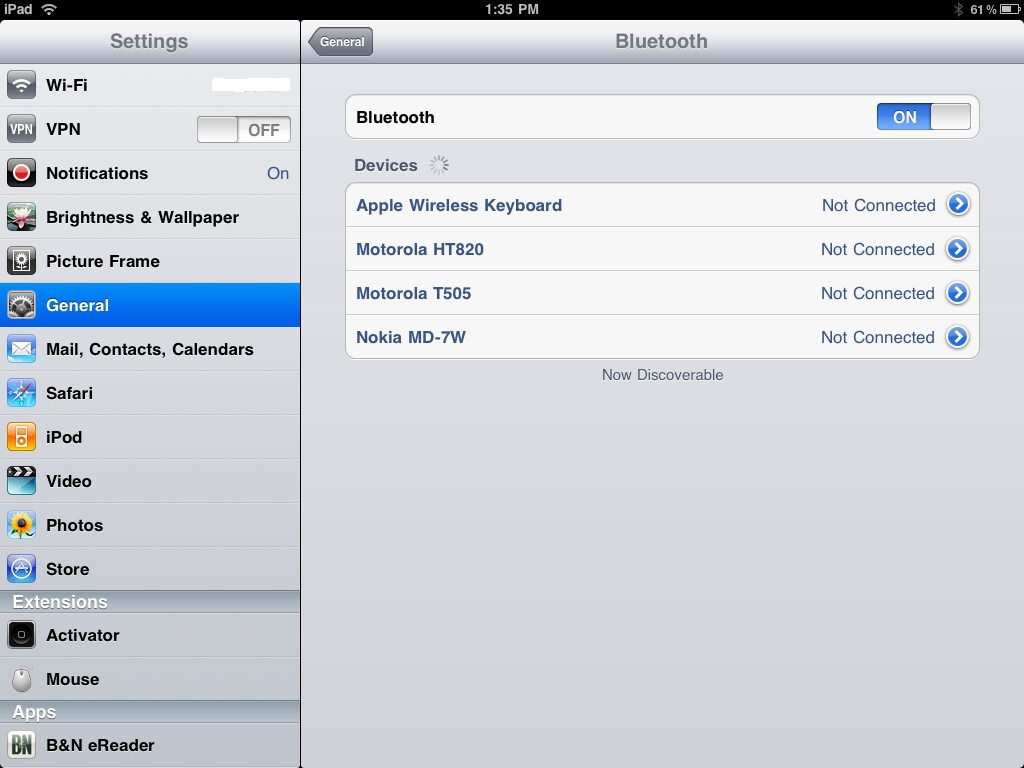 I want to take a moment and explain how
impressed
I am with the iPad's bluetooth module.
I have run these Motorola headphones and Nokia speakers through three laptops and two smart phones and
none
of them worked well. Each had their unique quirks but the main problem was BT audio/video lag. Listening to music was never a problem, but watching TV or a movie with BT speakers was unacceptable; its like watching an American made Japanese movie, where the actor's lips do not match the sound...
The iPad preformed flawlessly with all bluetooth devices I could throw at it.
The BT headphones and speakers were dead on accurate, making TV/Movie viewing enjoyable again! I even took the
Motorola T505
(Hands free BT car speaker with FM broadcaster) into the house and tuned the FM radio on my Bose which allowed me to play a movie in 5.1 digital surround sound via bluetooth with no audio/video latency!!
Productivity:
Some may be interested to hear about the Cisco VPN client included with the iPad. It can be found under Settings > General > Network > VPN. When creating a connection, chose IPSec (third option) for the Cisco VPN client.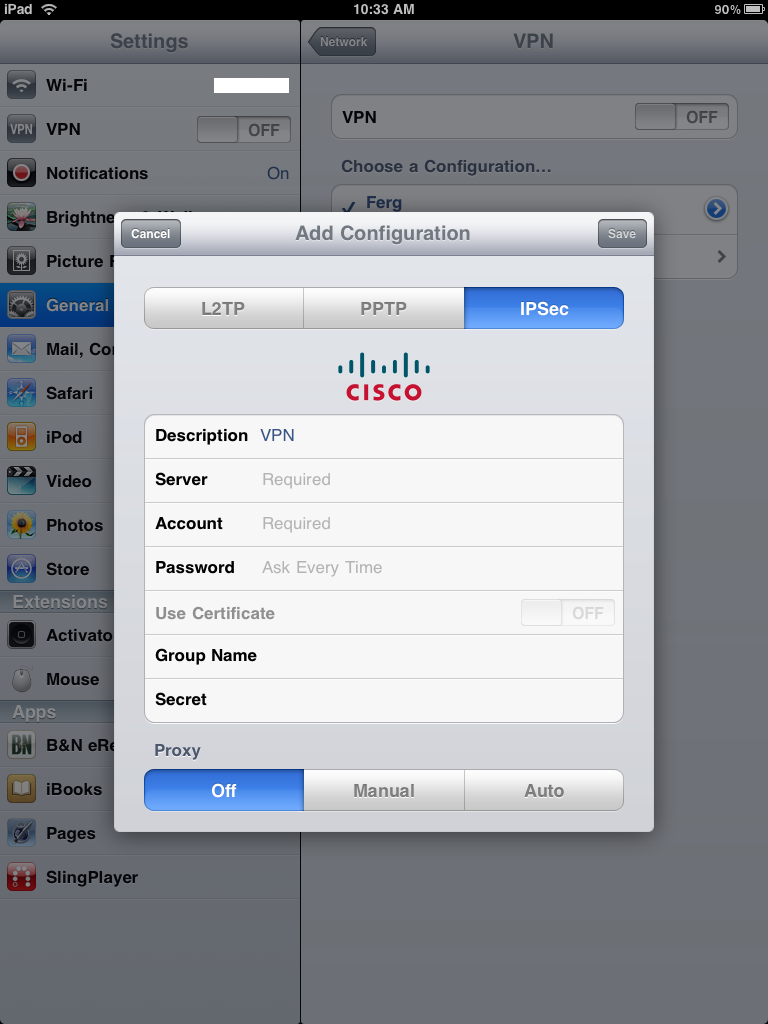 I had no problems connecting to the VPN concentrator. I found a free RDP app called Remote Desktop Lite in the app store, I was able to remote to my work PC.
Yay, I can RDP to work from my iPad! Wait a minute...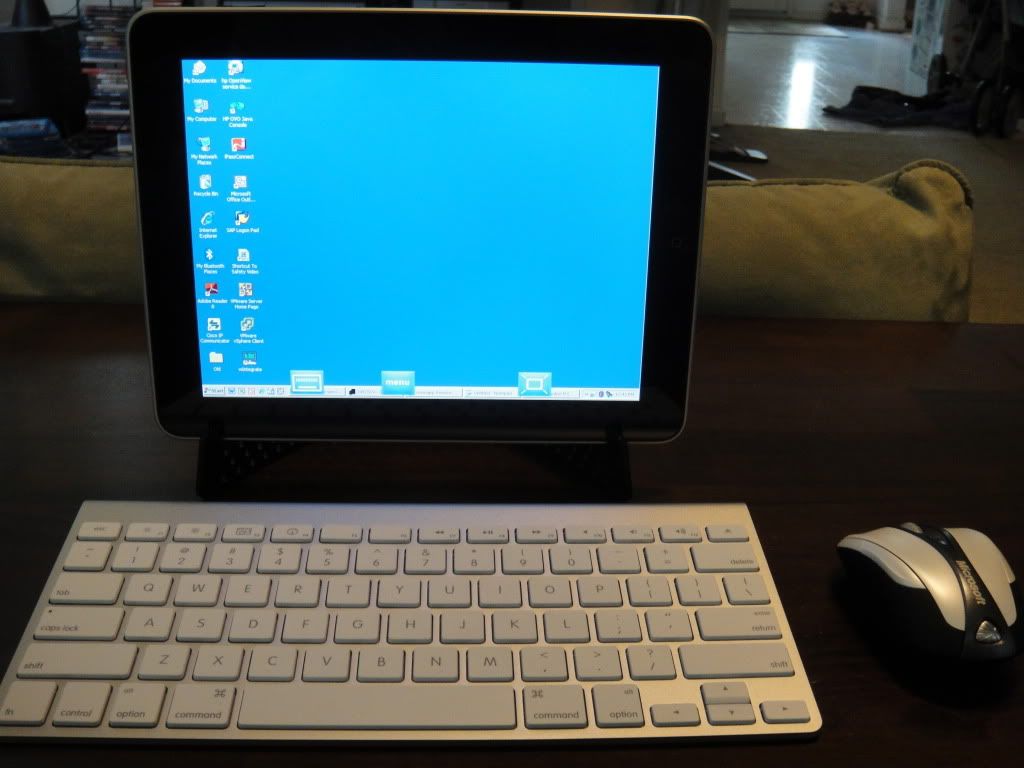 Conclusion:
I'll take it!
I did actually complete this entire review on the iPad, using the wireless keyboard and Pages as a word processor. I did have to upload the pictures from a PC.