Dspr_02's Asus G50VT-X5 Review
The pictures below are all thumbnails, click on them for the full sized image!
To those wondering how to get the FPS counter at the top right corner in Source Engine games you type : CL_Showfps 1
To get the one in the bottom right corner you type : Net_Graph 1
For CoD4 you type : cg_drawfps 1
Receving
When I ordered my laptop, I also ordered a Logitech MX Revolution wireless mouse.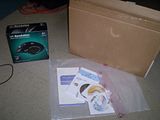 The package with my G50VT-X5 and my Logitech MX Revolution arrived Tuesday at around 3 PM PST. The box that it came in had a dent in the top right corner on the left side. Inside was my Asus G50VT-X5 in a brown refurbished box and the Logitech MX Revolution in its original box. The two boxes were surrounded by brown paper packaging, no foam, no air pockets or bubble wrap. Just paper.
The laptop came with all that was expected and the mouse did too.
Inside Box
Inside the laptop's box was the G50VT-X5, the 9 Cell battery and the software/manuals. The laptop came on the foam bag packaging.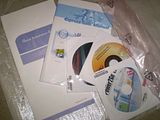 I was a bit dissappointed when I looked at the laptop for the first time since it had dirt, scratches and crap splattered all over it. When I bought REFURBISHED I was expecting REFURBISHED not SCRATCH AND DENT. Though I guess the difference between Dell and Asus Scratch and Dent and Refurbished may be bigger than I thought. I could just send this current one in for an exchange for another G50VT-X5 though.

Software/Bloatware
Upon starting it up and attempting to set up Vista 4 times in a row I found that if you have a Wireless USB Mouse reciever, it will cause the laptop to restart when it gets to "Checking System Performance" stage of the install.
I spent a good hour uninstalling all the BestBuy/Asus/Microsoft bloat ware. Some of the things included were:
Random Best Buy Games
Microsoft Office 2007 Student 60Day Trial
Cyberlink Power DVD
Lightscribe DVD Software
A bunch of Asus apps that are not needed/unnecessary to run windows and get 100% out of this laptop
Not the worst bloatware infestation I have seen, but definatley more than what I would like to see.
Specs
Intel Core2Duo P7450 @ 2.13GHz 1066MHz 3MB L2 Cache
2x2GB DDR2 PC-6400 800MHz SODIMM
1x320GB Seagate 320GB SATA2 7200.00 RPM HDD
15.6" WXGA Color-Shine (Glare-type) 720p @ 1366x768
Windows Vista Home Premium 64bit + CoA
Dual Layer DVD±RW with LightScribe
NVIDIA GeForce 9800M GS
Intel® Wi-Fi Link 5100AGN
Full Size 109Key Keyboard w/ Number Pad
Synaptics Touchpad
9 Cell Battery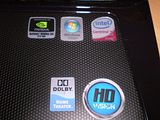 Looks/Weight
I am all for the looks and I think it looks great with the fire lighting bolt, but could do without the LED strips around the sides and the LED strip near the Hinges on the top of the LCD.
Tiger Direct claims that this laptop weight 6.2 lb's and I will see how heavy it is when it arrives in 3 days or so.
--UPDATE--
The thing is not too heavy but not too light either. I personally could handle lugging it to and from school/friends places every day.
--/UPDATE--
I have to say that the lid may look bad in the pictures online but when you see it in person it does actually look nice and a nice touch is that when the laptop is off, the led strips look like a chrome accent to the lid. The interior of the laptop seems to have some form of honeycomb texturing on the palm rest area and around the camera. The orange/bronze paint scheme is carried from where the LCD meets the base down to about the Shift key on the Left Side and to about the 3 key of the number pad on the right side.
This laptop is much bigger than I was expecting in terms of the bezel but the size makes the palm rests very good and comfortable to use. The LED lit touchpad is a nice touch and helps to show where you want your fingers to be during a night-long-frag-fest and since the LED strip is slightly raised you will not have the problem of your fingers going off of the touchpad. The Touch Sensitive controls look very nice and perfectly lit up in the dark, the OLED display is also nicely lit up with even brightness all the way across.
I did notice that on black screens I can see the "Spots" of light that people were complaning about (the ones around the LED Strip areas). It does not really bother me since the only time I see them is when the laptop is in semi sleep mode where it shuts off the screen but keeps the LED's on and when I hit Fn+F7.
Ports
Left - VGA, Air Vent, USB, WiFi Antenna, 1394 Firewire, eSata, HDMI, Expresscard 54 and Card Reader.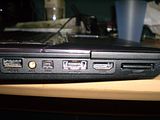 Right - Microphone, Line In, Headphones, DVD Drive (not pictured, sorry)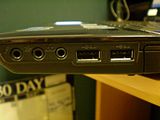 Front - Indicator lights - theres only 4 of them : Power, Battery Charging, Bluetooth and WiFi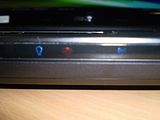 Back - USB, Modem - blocked off, Gigabit Ethernet Lan, AC Power
Screen/Brightness/Color/Contrast/Viewing Angles
Screen Front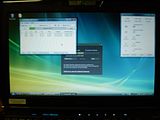 Screen Right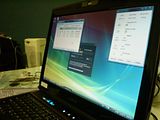 Screen Left
Screen Bottom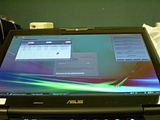 Screen Top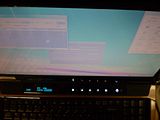 Features
- Asus Overclocking Utility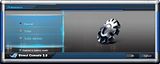 - OLED screen below LCD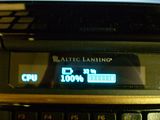 - Touchpad Border lit up w/ Blue LED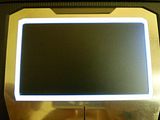 Keyboard and Touchpad
The keyboard on this laptop is one of the loudest that I have ever used and the number pad is quite cramped. The touchpad is very, very good and among one of the best I have ever used.
I did notice flex in the keyboard when applying moderate pressure to the keyboard in the corners and most of the center of the keyboard. The touchpad seems to have a slight, but noticable height difference from the Left side to the Right side (about 3/4 of the way from left to right).
I also noticed that the keys have some sort of sparkley compoud put in them when they were made so in direct sunlight the keys will literaly be sparkling. It is just noticable, not distracting.
Number Pad Cramped-ness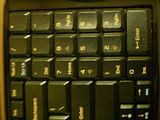 Other
The camera is a 1.3MP camera and seems to have relativley low resolution and a grainy image. The flash is just the screen turning white at full brightness when the camera takes the picture.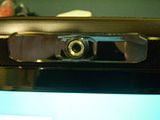 The fan is this laptop is not really noticable though it does move A LOT of air and it does a great job cooling.
The DVD drive is near silent when playing a DVD and could not be heard while benchmarking the battery life with Lord of the Rings : The Two Towers. And this was in a silent room, with the sound going through headphones which were on the table.
Problems
Upon recieveing the laptop, I ran into a problem where the battery stayed at 0% for about 25 minutes. After resetting the laptop, turning it on, unplugging the AC adapater and doing the same when I got into windows, the problem fixed its self.
The wireless card did not want to start after about a day of use and it took about 2 hours of fiddling with the Switch, windows mobility center and the Fn+F2 keys to get it to work, it has been working flawlessly since. I am still going to upgrade to a WiFi Link 5300 AGN card.
When tiger direct sent me this laptop, they must has sent one that was to go to the Asus refurbishing center since it was scratched up and really dirty when I got it, I am still debating with my self on whether I should send this one back and get another "Refurbished" one or if I should just keep this one.
Some big, big, big problems are that the Warranty sticker inside the laptop was missing when I got it, the CoA Sticker appears to have been lifted up at one corner (by the previous owner trying to score a cheap copy of Windows Vista) and the sticker that has all the warranty info such as the Serial No., the Product name and model and all that stuff is faded. The Vista key is also fading.
Not so sure if it is a problem or not, but when having this laptop on your lap and using it, you can feel the HDD's vibration on the palm rest and touchpad. It is very noticable to me.
Initial Impression
Upon receving the laptop it looked like someone spilt all sorts of crap on it and had fingerprints, smudges and several cuts. Not was I was expecting from a Refurb. The laptop came with 0 battery charge so I had to run if from the AC. It runs very well and very fast, even will all the crapware. I am glad that I purchased this laptop.
1 Week Use Impressions
Not quite a week yet, but I am still lovin' it!
Gaming Performance

Call Of Duty 4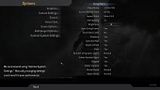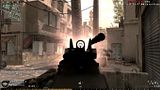 All settings maxed with 2x AA I get around 58 FPS with occasional drops to 39 FPS. On 4xAA framerates are between 31 and 38, never dropping below 31. - Overclocked on TurboExtreme and Stock does not make much of a difference (+/- 3 frames).
Mirrors Edge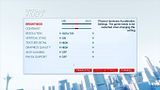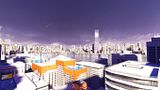 Mirrors Edge plays at around 35 FPS on stock CPU (forgot to OC before playing
). With PhysX enabled it plays at around 34 FPS but when you get near anything that uses PhysX, your frame rate will drop to 6-12 FPS for a few moments.
Crysis Warhead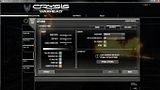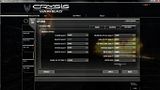 On the first level I was getting roughly 28 - 35 FPS with the above settings, VSYNC and Full Screen and DX 10.
Counter Strike Source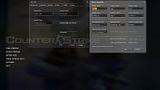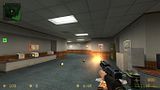 Steady 60FPS on all maps with 32/32 and 44/44 players.
Half Life 2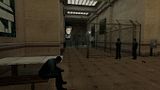 Using the above settings, I get 60FPS steady with VSYNC.

Half Life 2 EP 1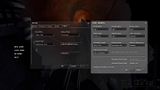 Using the above settings, I get 60FPS with VSYNC, occasional drops to 49FPS.

Half Life 2 EP 2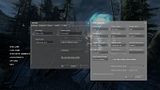 With the above settings I get 50FPS with VSYNC, occassional drops to the low 40's and rare drops to mid 30's.
Half Life 2 Lost Coast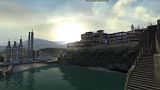 With the above settings I get 50FPS with occasional drops to 45FPS and rare drops to 36FPS, twice during the stress test it dropped to 28FPS.
Portal
Portal Maxed gets me a solid 59/60 FPS with VSYNC on. Plays very, very well!
Team Fortress 2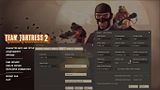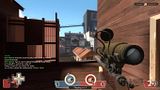 Maxed out I get 48-60 fps with an average of 59.5 FPS.
Battery and Battery Life
Charging Time
To charge from 1% to 100% on my 9 cell battery while using the notebook for regular web browsing and some gaming it took 3:11:36 (Three hours, Eleven minutes and Thrity-six seconds).
Full Out Gaming
Playing TeamFortress 2 on "Normal" setting for the overclocking, max brightness, the LED strips being flashy (hehehe get it?) and with WiFi on, the battery (9 cell) lasted me 1 hour and 17 minutes. You lose 8 minutes off of that if you overclock this notebook to TurboExtreme. I was hoping to get a little more battery life on "Normal".

Full Out Gaming OVERCLOCKED to MAX
Playing TeamFortress 2 on TurboExtreme, with WiFi, full brightness and all power eating options enabled. This 9 cell battery lasted me exactly 1 hour and 9 minutes. - I was also using a Wireless USB mouse.
Normal Browsing - Regular Use
Doing regular web browsing (NBR ONLY
) watching some videos and messing around with LCDHype (still have to get it working properly
) I managed about 2 hours and 53 minutes.
Minimal Use - No WiFi - Screen Lowest Brightness - Idle
Doing absolutley nothing the battery lasted 3 hours and 38 minutes.
DVD Movie off of DVD
No WiFi, Brightness to 5/15, QuietOffice setting from Direct2Console, Battery Saver windows profile and a 9 cell battery @ 100% charge:
To get from 100% to 10% it took 2hr and 40 min while watching a movie off of the DVD, nearly enough to get through Lord of the Rings : The Two Towers (which is my benchmark movie for the laptop). Though for 140 minutes, it should be easily enough to watch a regular length movie on a short flight or road trip.
Movie off of HDD
To get from 100% to 10% it took 2hrs and 57 minutes. Almost enough to finish Watchmen 1080p Directors Cut.
Benchmarks
3D Mark06
Normal Setting in Direct Console - 8597 3D
Turbo Setting in Direct Console - 8772 3D M
TurboExtreme Setting in Direct Console - 8975 3D M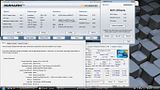 3D Mark Vantage
Would not start claiming "The minimum display resolution 1280x1024 is not supported" =/
wPrime32
Stock - 38.873 s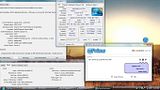 Turbo - 36.754 s
TurboExtreme - 35.239 s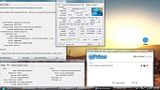 SuperPI
Normal CPU Setting : 56 seconds to 2M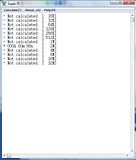 Turbo CPU Setting : 54 seconds to 2M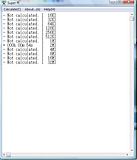 TurboExtreme CPU Setting : 51 seconds to 2M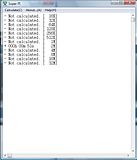 Operating System Performance and W.E.I.
Windows Vista Home Premium X64
When I recieved this laptop it had Windows Vista Home Premium 64bit installed on it and full of BestBuy's "greasy fingerprints" (literaly
). It had all their crapware installed and tons of apps that limited the true potential of this laptop. I used it for about 3 hours at work (where I recieved it) and as soon as I got home I installed my own OEM copy of Windows Vista Home Premium x64 using the licence on the the laptop and activating it online (who the heck says it doesn't work?). This reinstall made the laptop far snappier and operate better.
Windows System Information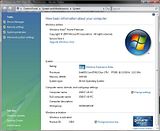 Windows Experience Index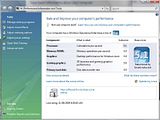 Final Thoughts
As it probably has been said a few times over the course of the review, this
is
the
best
laptop that I have ever owned and will probably own.....for the next 8 months anyways. I am really happy with this purchase and would reccomend this notebook to all my friends and family. For 799.97 CAD it really cannot be beat by anything else that is out there in this price range, even though it is refurbished.