Hey fellow notebook people!
I could only uploaded pics right now but will have too finish this review at a later time due to work and school kicking my @#$
Aviator AX20
# Non-Operating System Setup (Blank HD). Only Testing and Burn-in - Qty: 1
# Integrated V.92 56K Fax/Data Modem - Qty: 1
# Integrated 10/100/1000 Gigabit Ethernet Controller - Qty: 1
# Internal 802.11G 54Mbps Wireless Mini PCI Network Adapter - Qty: 1
# 1 Year Platinum Warranty with 24/7 Toll-Free Tech Support - Qty: 1
# 100GB 7200rpm Serial-ATA Hard Drive with NCQ & 8MB Cache - Qty: 2
# (No Disaster Recovery DVD) - Qty: 1
# 8X DVD ± R/W Drive Dual Layer w/ DVD Recording Software - Qty: 1
# NVIDIA® nForce4 SLI™ (CK804) Chipset Mobile Motherboard - Qty: 1
# Built-in Serial-ATA I/II Controller - Qty: 1
# Built-in 4-Speaker AC'97 3D Sound System with SRS WOW - Qty: 1
# 1024MB PC5300 DDR2-667 SODIMM - Qty: 2
# Aviator AX20: State of the Art SLI Dual Graphics Notebook with 20" Display - Qty: 1
# 20" WSXGA+ 1680x1050 VividView™ Display w/ Super Clear Glossy Surface - Qty: 1
# DUAL Nvidia GeForce Go 7950 GTX PCI-Express 512MB in SLI - Qty: 1
# Internal Bluetooth™ Module for AX20 - Qty: 1
# Aviator AX20 in Silver with Graphite Accents - Qty: 1
# AMD Turion™ 64 X2 TL-56 Dual Core Processor - Qty: 1
If you have any questions about the notebook, feel free to ask. I'll be glad to help.
Came packaged very well.
I was really surprise to see a detailed manual, as my old Dell and Gateway both came with notta. The manual is very good and tells you everything about the computer.
On the display is the start up screen for the driver disk. Sager by far has got to have the easiest setup to put on the drivers. Drivers are order 1-9. Just click them one after another and they install perfectly.
Five fans.
Distance shot.
Closer shot.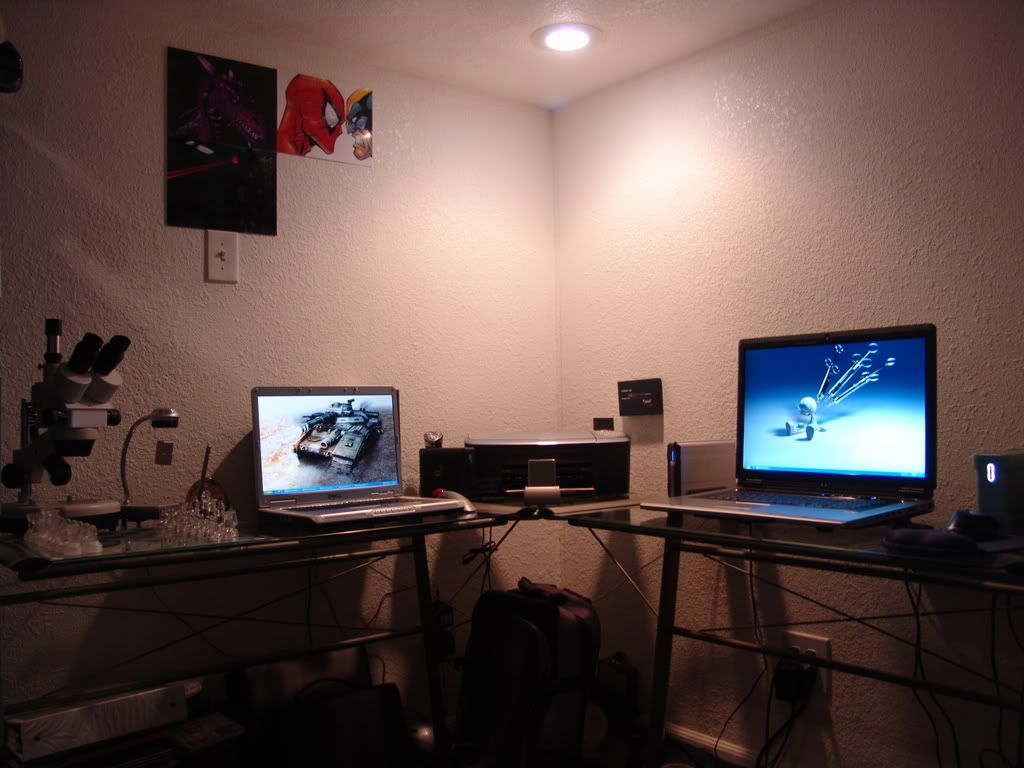 With flash.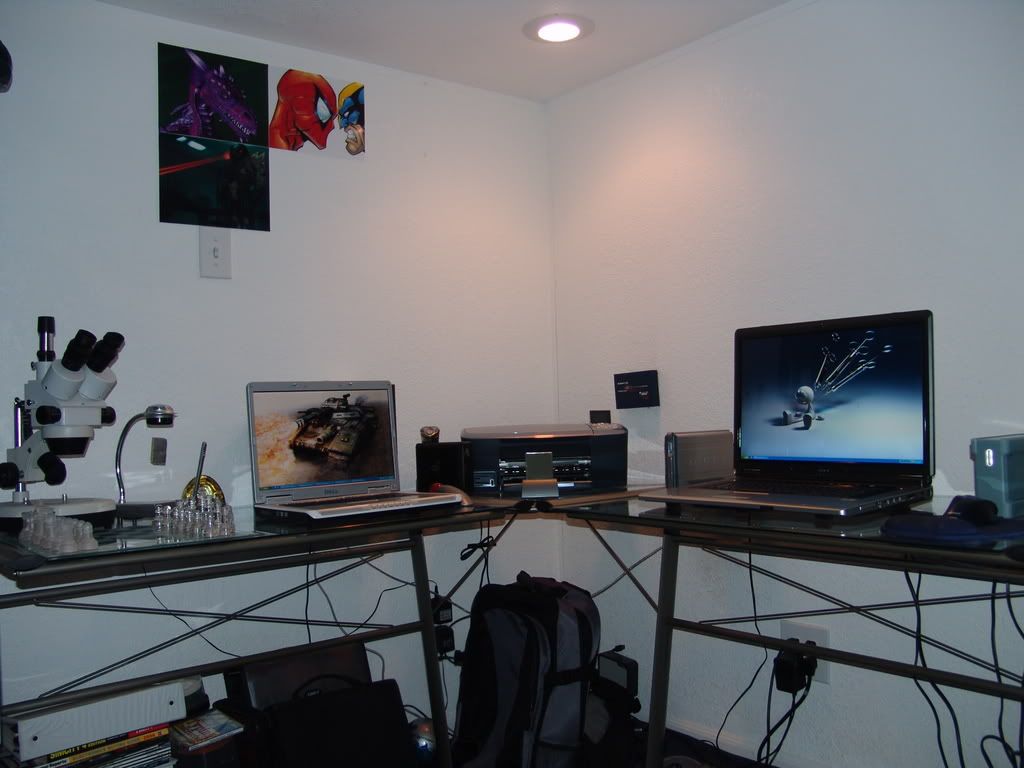 With flash.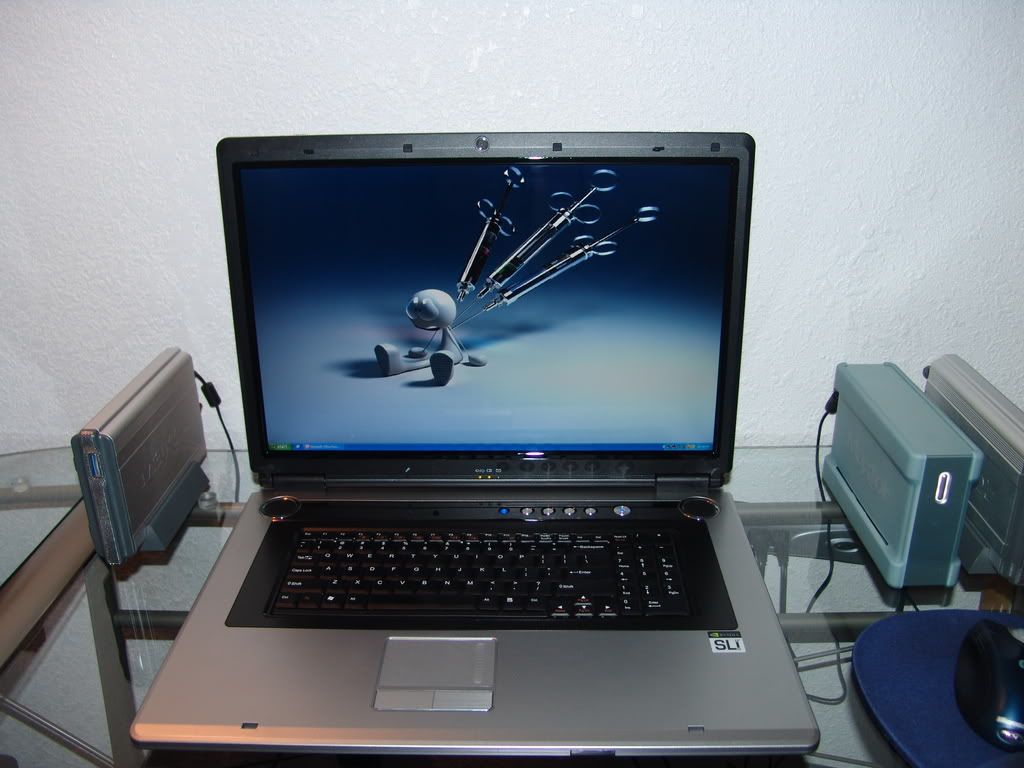 Non flash.