Asus Z70va

Specs:Pentium M 770 @ 2.13 Ghz
1x1 GB DDR2 RAM
Hitachi 60GB HD @ 7200 RPM
ATI X700 128MB PCI-Express
802.11 a/b/g Wireless
Internal Bluetooth
15.4" SXGA+ LCD
It came today! Here are my first impressions, I'll hopefully be back with some numbers later in the week!
Looks:
Needless to say I've been drooling over the z70v looks for quite some time in expectation of the computer. Let me just say, this notebook has a presence. I had to just admire it before I could touch it. Even the battery looks nice. It's darker than I expected. Some
photos
for you: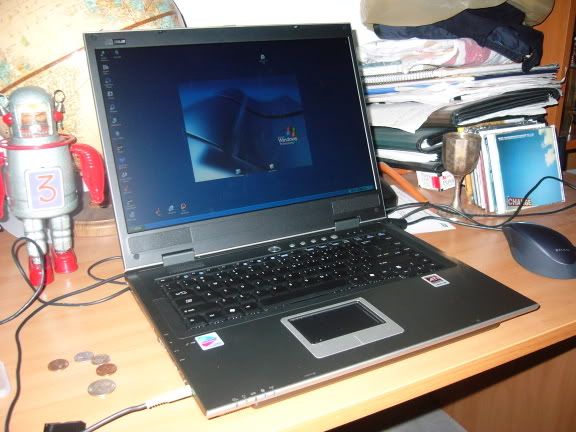 This is what you'll be looking at the most.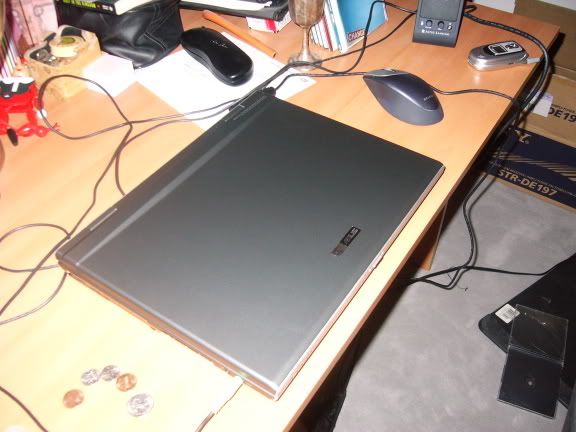 Closed.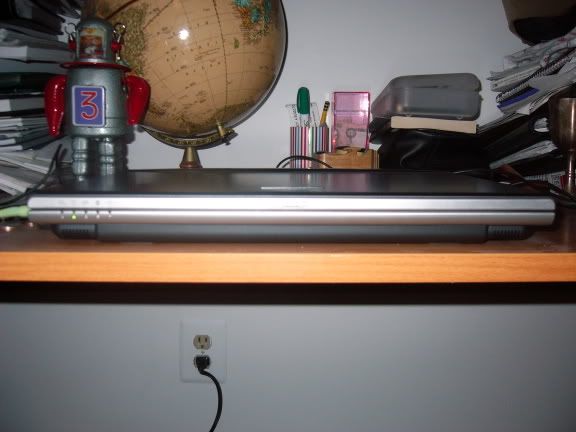 Front.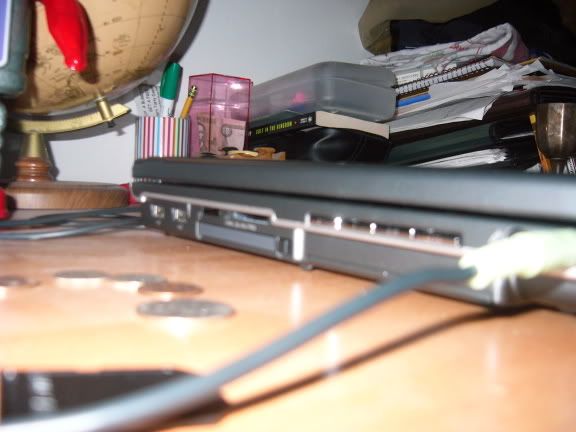 Left side.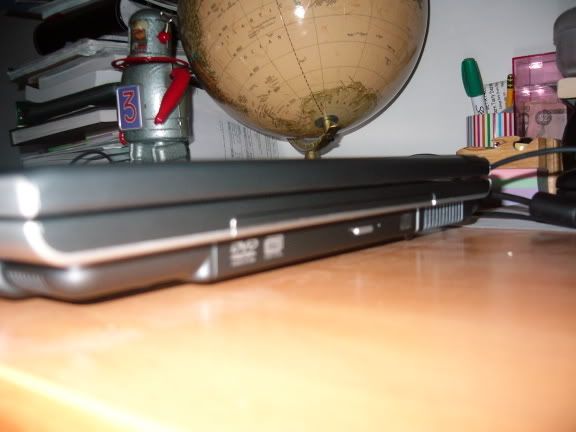 Right side.
Back.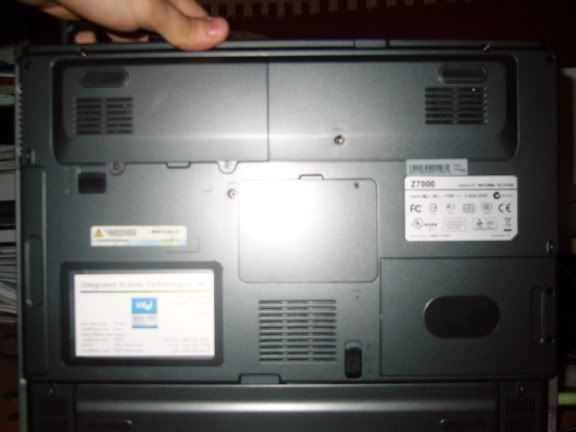 Bottom.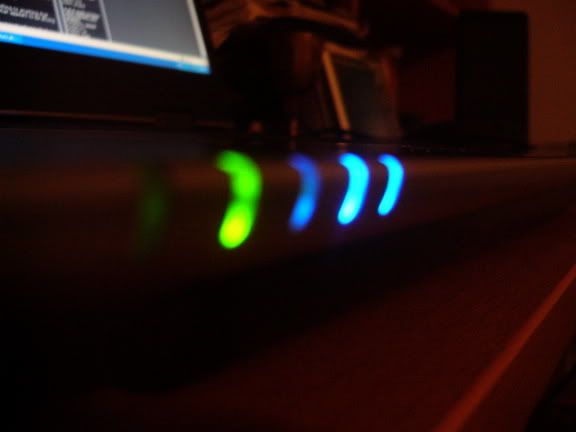 My favorite view.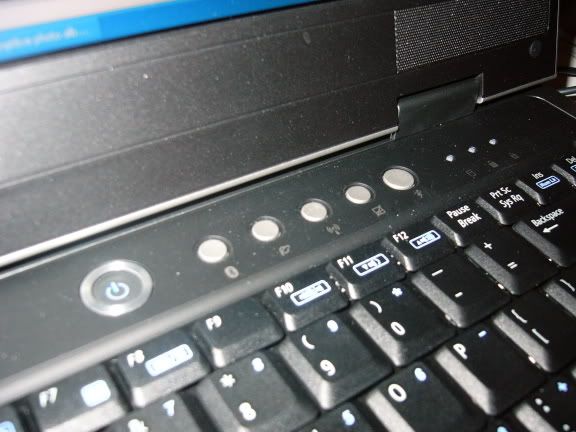 Keyboard/shortcut buttons closeup.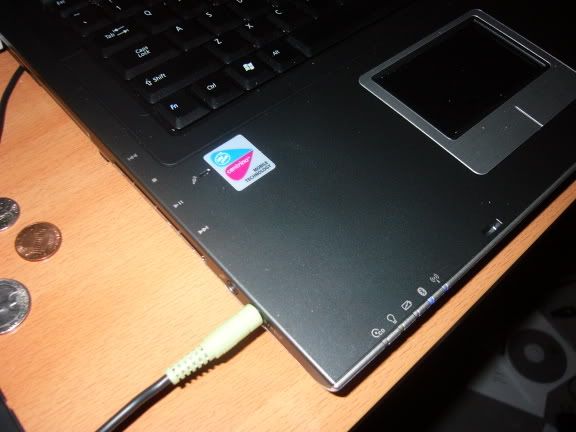 Closeup of carbon-fiber chassis.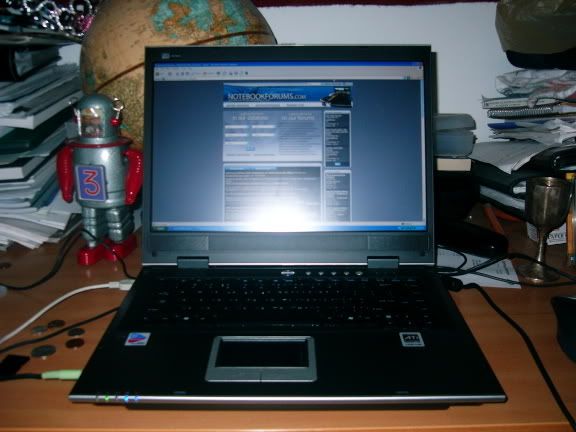 Full frontal w/ flash reflection.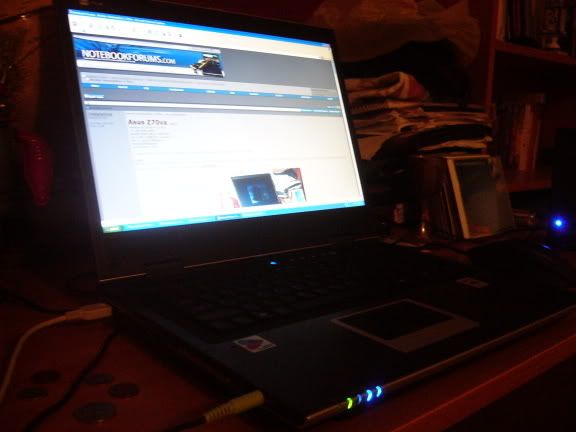 Angled view, no flash.
Size/Weight:
This is the perfect size and weight for carrying in a backpack or briefcase. I would get tired carrying it under my arm for a long time but who would want to do that anyway? It's definitely light enough to carry across the room without any worries. Right now I have the computer on the same surface as my desktop monitor where I'd normally have the keyboard, so it's no space hog.
Build:
Of course it is extremely solid! I don't worry about dropping and breaking it, I only worry about dropping it and scratching the beautiful carbon fiber exterior! That's definitely a good thing. The only (relatively) loose bits are the Audio DJ buttons on the side as well as some sort of release in the front left corner whose purpose I haven't yet determined.
Keyboard:
I love this keyboard! It definitely feels like a desktop keyboard, the keys have just the right action for me. There is almost no flex except for when I press down hard on the sides keys of the middle row, and even then it is barely noticeable. I have to get used to the Fn/Ctrl being switched but overall I am very pleased. The Fn keys are very satisfying to use, and they all do work!
Screen:
This is definitely a high quality screen. Very clear and sharp. Looks incredible at native resolution. Things are a bit smaller than I'm used to but by no means are they tiny. Viewing angles are very solid, however with a light background if I place my head in line with one edge of the screen the very edge of the opposite side will begin to go "tan". Light leakage is medium, in black screens such as HL2 loading or Windows screen saver there is a noticeable halo at the top and sunrise effect at the bottom. No dead pixels!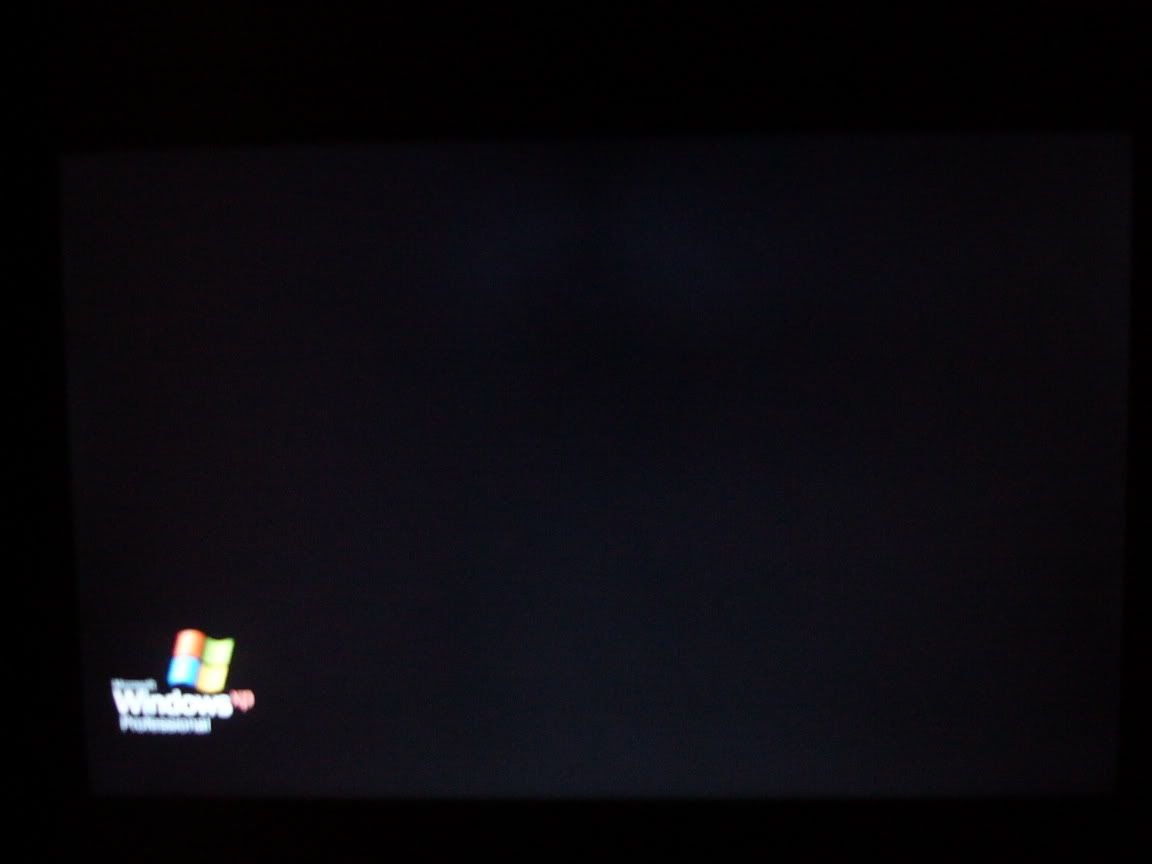 Light leakage #1. Top and bottom edge accurately show light leakage, but the light that shows up more than 1 inch above the bottom edge in the pic is invisible to the eye.
Light leakage #2. Same disclaimer as above.
Sound:
Good for a laptop. The 3D sound demo with the buzzing bee was fun, they do accomplish a lot with 4 speakers but the up/down motion was a bit of a stretch. Here I might have a problem: my left speaker below the screen sounds somewhat "tinnier" than my right speaker. I don't know whether this is normal, a driver issue, or a bad speaker. However, this is only becomes noticeable when the balance is to the left, and since I plan to keep it in the center, it probably won't be a problem.
Mouse/Touchpad:
Pairing up the Bluetooth mouse was a breeze, it worked instantaneously and there is no lag whatsoever. However for the first 15 minutes or so I found myself using the touchpad anyway! the 16:10 aspect ratio is smart, the buttons are classy, and the scroll bar works very well.
Optical Drive:
My computer came with a spare bezel, which is very nice. I am not too pleased with this drive; it takes a while to get up to speed and is very loud in the process. Also, because of the way the right edge of the laptop extends like a "lip" above the drive, the "open" button always seems to change how far to the back or front it is.
Battery Life:
Projected at 2:30 without undervolt, 3:14 with undervolt.
Heat:
This is a warm laptop but not to the point where it is a problem. The heat on the left palmrest that others have noticed is really barely there for me. However the hot air coming out of the vent on the back right side right onto my hand is definitely noticeable! On idle, CHC reads CPU at 65 C, HD at 45 C. CPU is 72-75 on full load.
EDIT: Used CHC to undervolt 6x@.700V, 16x@1.116V. Using dynamic switching, I'm getting 51-53 C on idle, 65-68 C on full load. Very happy with these results since the idle temps are cool enough that there's hardly any hot air blowing out of the right side vent.
Noise:
This laptop can make about the same amount of noise as my desktop. The hard drive clicking doesn't annoy me very much but the CPU and fans even when just typing are audible as background noise. As I said before, the optical drive is quite loud once it gets up to speed and churns a lot when it is revving up.
Networking:
Connecting to my home wireless network was quite simple and I am getting a stronger signal than my desktop normally does.
Graphics:
Guild Wars and HL2 look beautiful at full settings with very reasonable framerates. EDIT: Scored 2442 3dMarks from 3dMark05 with pre-installed drivers.
Benchmarks:
As I said, scored 2442 with 3dMark05. Here are the useful SiSoft Sandra benchmarks.
PCMark05: Scored 3063 PCMarks. Here are detailed results.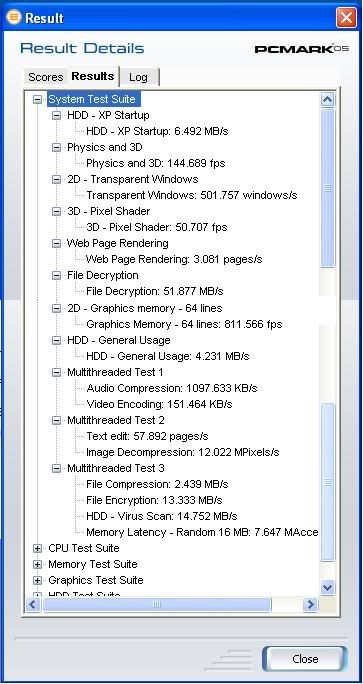 Overall:
9/10
Great laptop! Certainly a pleasure to use, if it weren't for the slight drawback of heat/battery/noise this would be perfect!
EDIT: Removed reference to "gashes", they rubbed right off with a little pressure on the screen.
EDIT 2: Added CHC readings before/after undervolting.