How can I get the cedilla to work on Ubuntu?
Explanation: cedilla is a carachter which consists on the C letter with a small common under it, and can be typed by pressing acute/apostrophe (') followed by C (C). For some reason, when I press those keys, I get a C letter with a common above it, and not under it, as it should be.
I know that east (?) europeans will use the common above, but damn, I need it under!!!
This is what I need: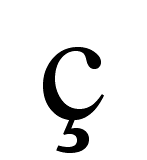 And this is what I get here: