I was playing Unreal Tournament 2004 on it this evening, when the game froze up. The game was being run in 1680x1500; the normal resolution I played in. The game locked up and I had to shutdown the machine via the power button. I booted it back up, and to my horror, a 'rainbow' is on the right side of my screen that will not go away and the bottom two inches of my screen directly reflect whatever I'm doing up top. This 'bar' seems to start with the computer, meaning it's not a Windows problem; it's a severe hardware problem.
The only things I tried doing was to restart UT2004, hope it came back up in fullscreen like normal and shut it down, but UT2004 wouldn't boot correctly and got stuck at the splash screen. I've also tried uninstalling and reinstalling the video care drivers, but to no avail.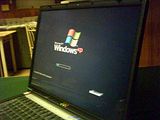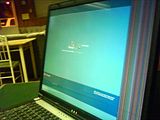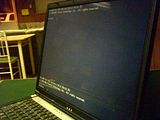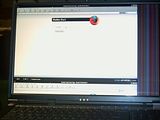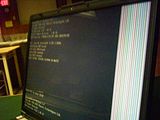 I am thinking of RMA'ing it, but I have college software that I need on a weekly basis.
I'm giving it until this weekend before I ****ing snap.