Hey all,
I bought myself a second HD for my 8790. Unfortunately, the bracket for the second drive was pre-mounted inside the laptop... but according to the pictures I took, I need some sort of ribbon. I e-mailed Sager and PCT.
Sager (David Liu) said that the bracket and ribbon should be inside the laptop.
I've talked to Adam at PCT.com and they don't sell them or ship them out, so no luck there.
Do any 8790 owners know where this "2nd ribbon" hides within the laptop?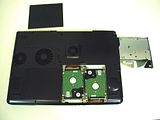 The above picture was borrowed from Adam's original review of the 8790. It shows the 2nd HD upside-down with a ribbon...
Although my pics show different.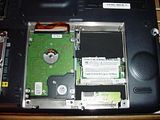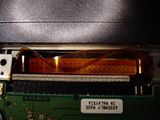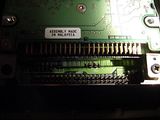 These are the pics of the bracket from inside, and the HD I bought: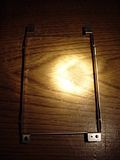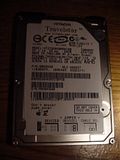 Thoughts? Ideas? G-Ohama? Help?