Gotta love ATiTool -- with a fairly modest overclock, i get a 28% increase in my 3Dmark03 score. as far as settings go, i haven't touched anything, so AA (4x) and v-sync are both on. And i'm using Dell Drivers (moving to omega soon).
(system info in sig - though i forgot the 1GB 400mhz ddr)
the scores
- default -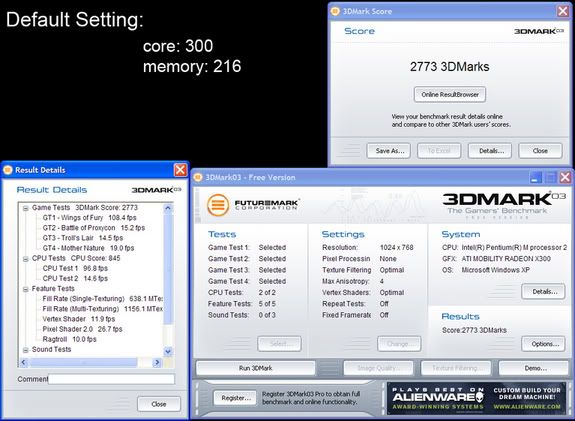 - overclocked -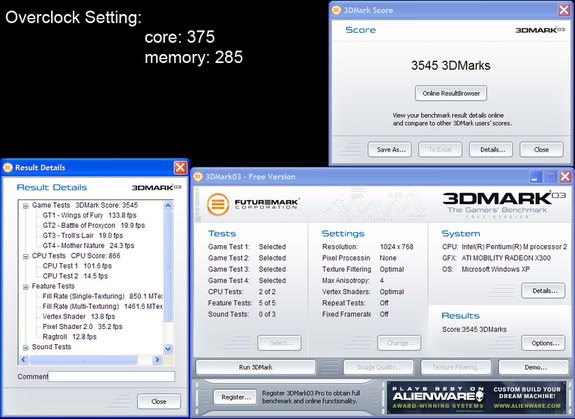 anyone else run 3dmark03 recently? it would be nice to know the averages for this machine.
thanks!