My XPS came with a cable that looks like an adapter to connect it to an rvc/rcv (those cable to connect dvd or vhs to the tv) cable.
I try connecting the TV/dvd/rcv whatever the name is cable to this gadget and to one of the tvs video slot and failed.
Is the gadget not design for this or am I doing something wrong?
Heres the pic of the thing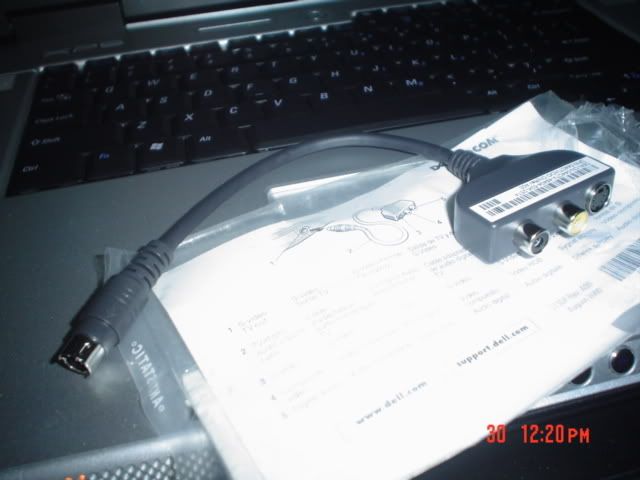 Thanks