Hey,I'm trading this guy the following:My dell 700m and RCA lyra RD2780 FOR his Gaming Rig,Keyboard Mouse,and his z-640 speakers and some games...
MY STUFF
Dell 700m
MINT not a scratch
Specs:
Intel Pentium M Centrino 1.8 Processor 745, 2MB Cache, 400MHz FSB
12.1 Inch WXGA LCD
512MB, DDR, 333MHz SDRAM
60GB Utra ATA Hardive
24X Combo DVD/CD-RW
Dell Internal Wireless 1450 ( 802.11 a/b/g )
Extended 65 WHr. 8-cell Lithium Ion Battery
Integrated Network Card and Modem
Windows XP Home With Service Pack 2
RCA player is like $150-$175...Its missing a button but is in excellent condition besides that...
HIS STUFF
Mint Just built 2 weeks ago...all parts brand new...
Specs:
DFI nf4 Ultra-D
amd athlon 64 3000+ venice core processer
sapphire x800gto video card 256mb 256 bit
coolermaster pratorian 732 atx case
dvd burner, cd burner, Floppy
ocz 520 powerstream
gig 2x512 of crucial balistix tracer ddr500 ram
soundblaster audgiy mp3+ 5.1 sound card with gold tips
zalman cooler, 120mm pure copper cpu cooler
120mm delta panflow fan
(2) 80mm coolermaster fans
120mm coolermaster blue led fan
Hes also including logitech lx700 Wireless keyboard and mouse.
z-640 speaker (175watts)
3 games-Halo,Farcry, and FEAR
Plus all original boxes from components...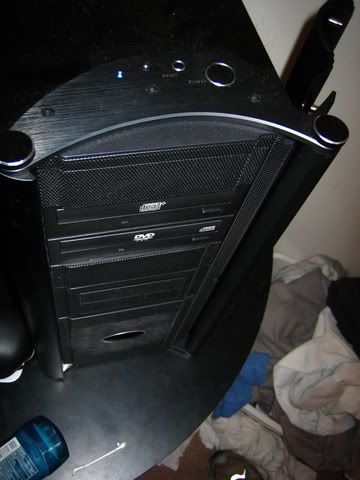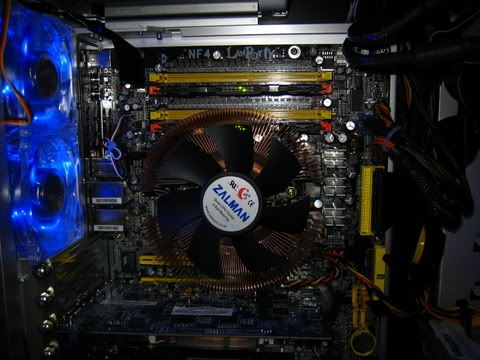 Please tell me what you think...Thanks,Matt