I am selling my gaming desktop. Reason is want to buy a gaming laptop for college and games. Built the computer myself during the summer. Great computer, no defects at all. Like new! comes with all the software that came with all the parts.
Great Computer
AMD 64 3500+ socket939 3yr warranty .
Asus K8V-E Deluxe with built in 54mbs Wifi and 10/100/1000 mbs ethernet controler.
Creative Audigy Sound Blaster 2 Sound Card.
ADDED
Motherboard supports 4GB's of RAM Onboard 6-channel audio
ASUS Nvidia 6600 GT (128mb) Pci-Xpres
s
1gb Geil Ram 2x512 (PC-3200) 400 Mgz LIFETIME WARRANTY
Aspire X-Navigator . Server Tower.Comes with 2 keys for front and side panel security.
500 Watt
pwr supply Case
Hitachi SATA 120 Gb Formated No OS.
A CD-RW 52x/48x -DVD-RW 16x Optical
Tell me if your interested and email me for more pics and info.
Polishbyblood@gmail.com
.
Going for about $1,000 OBO and trades.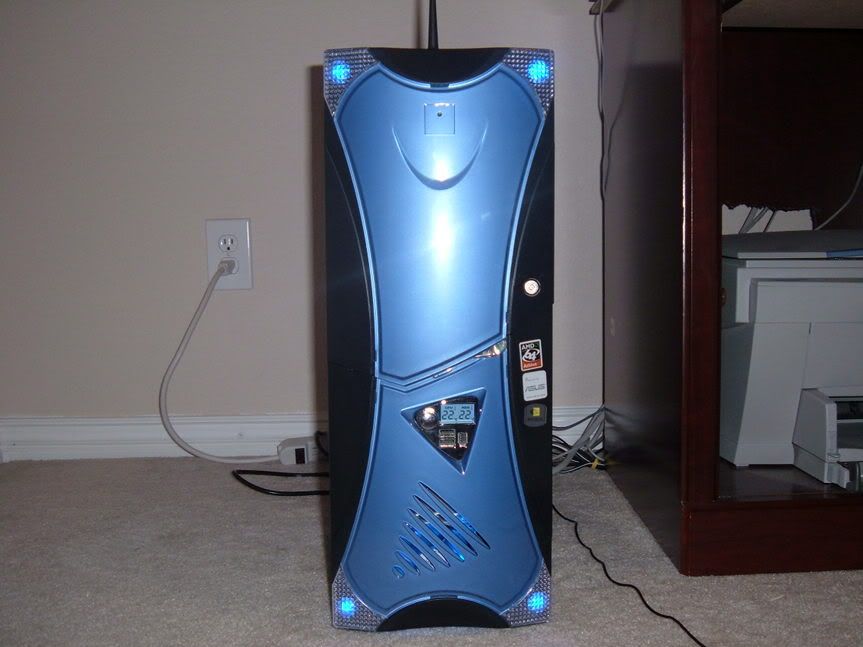 Going for about $1,000 OBO and trades.