of course im talking about the laptop in my signature!!... but ill elaborate a little bit more!... full specs below:
MY CPU-Z REPORT:
CPU(s)
Number of CPUs1
NameIntel Celeron M 360
Code NameDothan
SpecificationIntel(R) Celeron(R) M processor 1.40GHz
Family / Model / Stepping6 D 8
Extended Family / Model0 0
Brand ID18
PackagemPGA-479M
Core SteppingC0
Technology90 nm
Supported Instructions SetsMMX, SSE, SSE2
CPU Clock Speed1396.5 MHz
Clock multiplierx 14.0
Front Side Bus Frequency99.8 MHz
Bus Speed399.0 MHz
L1 Data Cache32 KBytes, 8-way set associative, 64 Bytes line size
L1 Instruction Cache32 KBytes, 8-way set associative, 64 Bytes line size
L2 Cache1024 KBytes, 4-way set associative, 64 Bytes line size
L2 Latency5
L2 Speed1396.5 MHz (Full)
L2 LocationOn Chip
L2 ECC Checkenabled
L2 Data Prefetch Logicyes
L2 Bus Width256 bits
Mainboard and chipset
Motherboard manufacturerDell Inc.
Motherboard model0TD535,
BIOS vendorDell Inc.
BIOS revisionA02
BIOS release date11/21/2005
ChipsetIntel i915PM/GM/GMS rev. 03
SouthbridgeIntel 82801FBM (ICH6-M) rev. 03
Graphic InterfacePCI-Express
PCI-E Link Widthx63
PCI-E Max Link Widthx63
Memory
DRAM TypeDDR2-SDRAM
DRAM Size1528 MBytes
DRAM Frequency99.8 MHz
FSB
RAM1:1
CAS# Latency3.0 clocks
RAS# to CAS#3 clocks
RAS# Precharge3 clocks
Cycle Time (TRAS)9 clocks
Software
Windows versionMicrosoft Windows XP Professional Service Pack 2 (Build 2600)
DirectX version9.0c

it says i have xp porfessional but i will not include that i will only include the original xp home disk from dell *that DOES work!,... activation code sticker - (still on bottom of laptop)* i ordered it for 10 extra dollars if anyone cares!?!?
Screen Shots:
***notice i have my start bar up with my screen name in the name area at the top of the start bar... this is to proove this is my computer... incase anyone was wondering***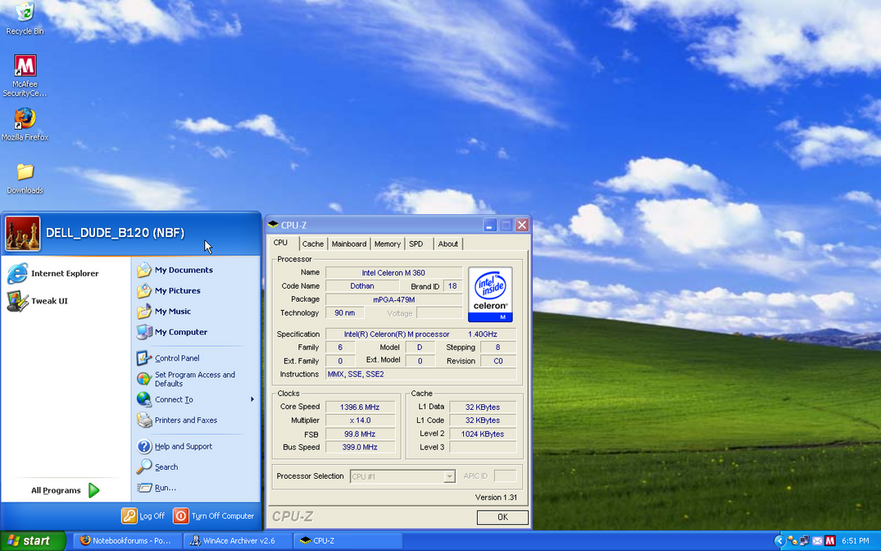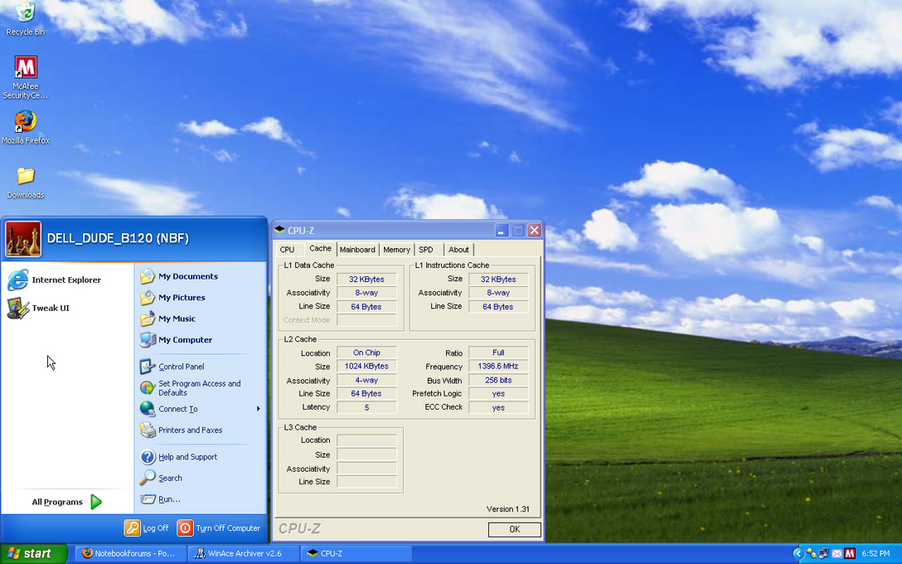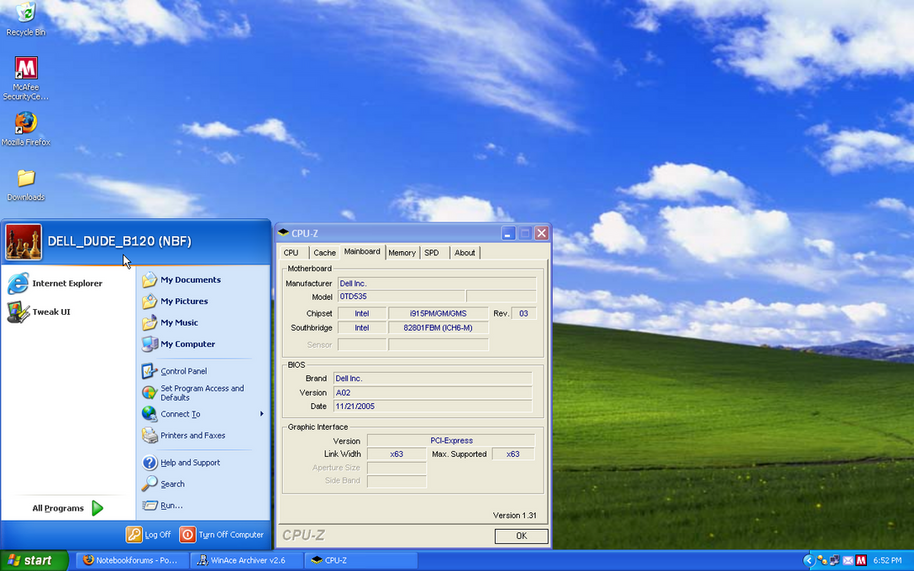 and it handles ut2004 very well in my opinion!... (runs very smooth with little choppieness in scenery) see below: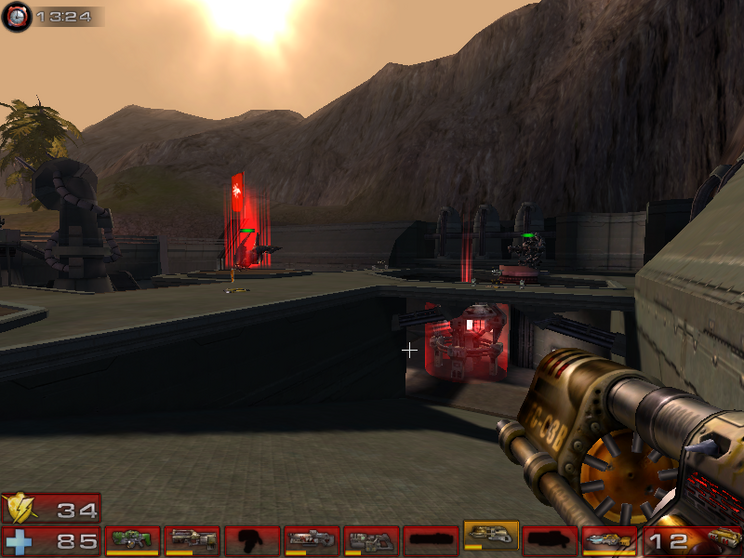 thanks to all who help me out!

also... sorry i cant take pics of the laptop but i assure anyone that this is in perfect condition!!!!
...any further questions feel free to ask!!!