I ordered my m3200 with the 1.5ghz Celeron-M about a month ago. I recently bought a 1.6ghz 400mhzFSB Pentium-M 725 from this forum just because I wanted the Speedstep feature.
I wasn't even considering/wanting to do a pinmod since Intel states that the 910GML chipset won't support 533mhzFSB, but while I was installing the CPU, I thought why not give it a shot just for kicks...
Turns out that it supports 533fsb and some! Most of the Intel 725 pinmods pull about 2.13ghz, but mines staying stable at 2.24ghz and 560fsb!!
Not bad for a $90 upgrade.
.
.
.
.
.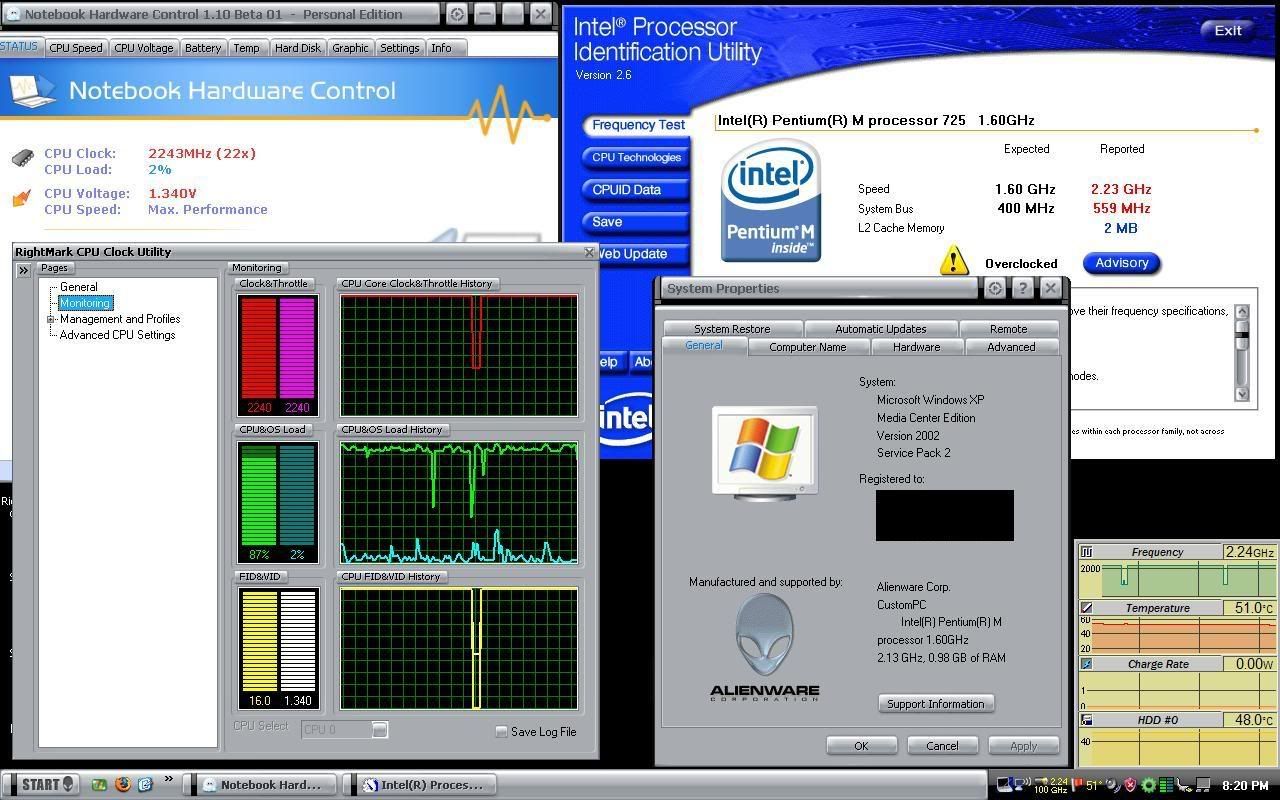 That dip in the middle of the graphs is just from me messing with the NHC settings. Sorry about the cramped desktop...
.
.
.