Got myself a Merom T7200 Core Duo 2 today. With the latest BIOS update it just dropped right in. Install went perfectly smoothly, nothing different than when i installed my T2600/T2500.
Initial impressions: WOW! This thing is quick. Coming from a 2.16GHz Yonah despite the 166MHz less on this CPU it is still noticably faster than the Yonah. Everything is buttery smooth so far. Still testing, but easily 10-20% faster than Yonah clock for clock. Really isn't even comparable in certain applications/benchmarks.
Heat: Seems to put off some more heat. I added some AS5 and checked contact to reconfirm, and still heat is slightly higher with Merom. At idle about 5-8C higher and about 10C higher at load. Lets just hope it's because this is an early sample, but last thing these laptops need is more heat. The actual laptop itself doesn't feel any hotter, but CPU temps are reported higher.
And now for a few pics
The chip itself.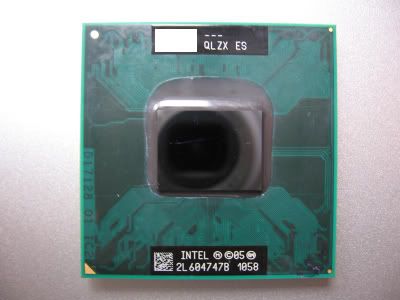 Next to Yonah.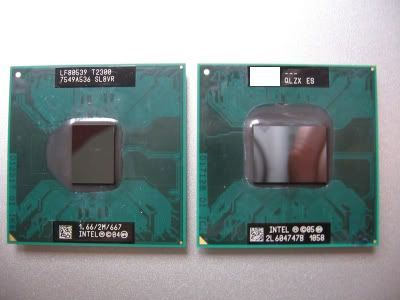 In the socket with AS5.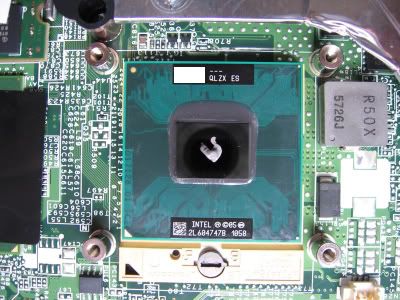 CPU-Z for confirmation.