Hey all,
For the many Notebookforums users who've ordered an XPS M1210 and were thinking about buying the Shinza ZeroShock case (yep, all 5 of ya'
), but were worried that a 14" would be too big or a 12" would be too small (given the 9-cell battery), this short pictorial is for you.
Here's the shiny new 12" ZeroShock case, still wrapped in its plastic, being modeled by the left hand of yours truly...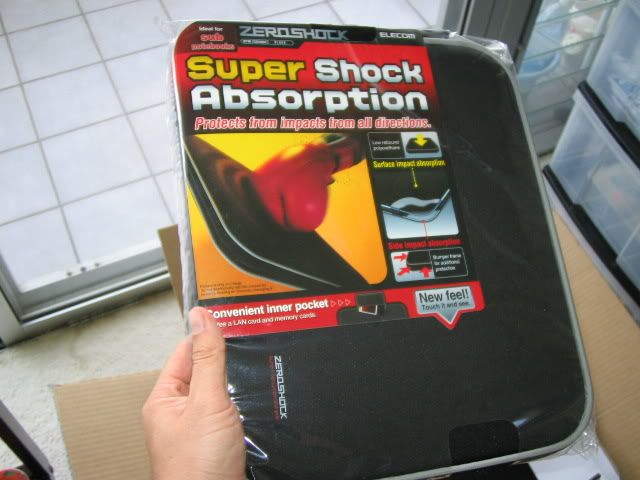 Here's the M1210 sitting atop the case. Notice that the bottom right corner of the M1210 kind of hang off the corner of the case. That's not at all encouraging, now is it?
(That's what I thought, at least...)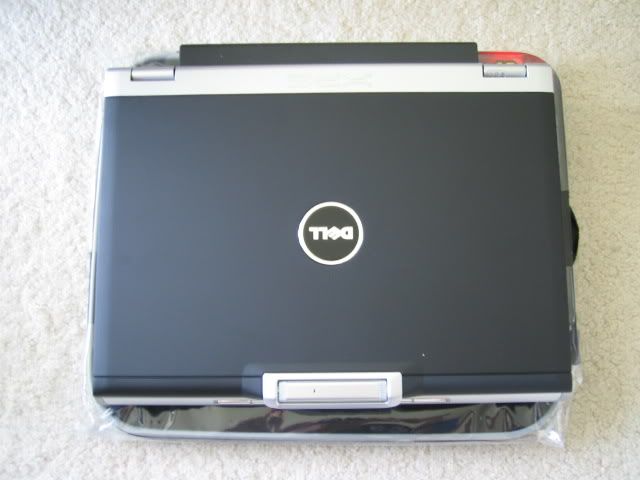 Here's the M1210 sitting inside the case, with the case still open, showing us much more promise than the last pic, despite the fact that the bottom two corners now protrude beyond the corners of the case...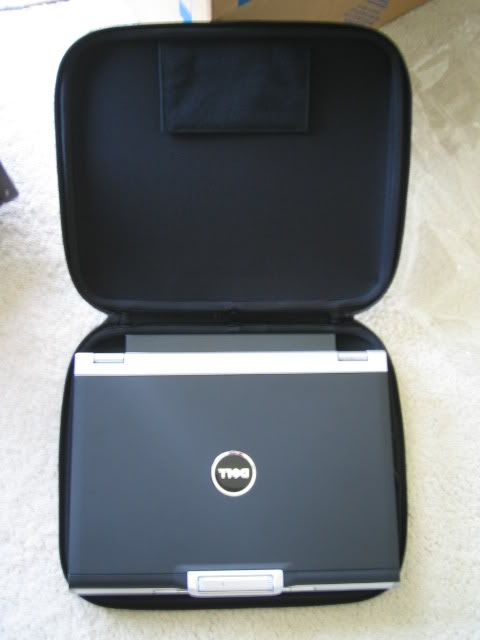 Case partially close with my hand in there again...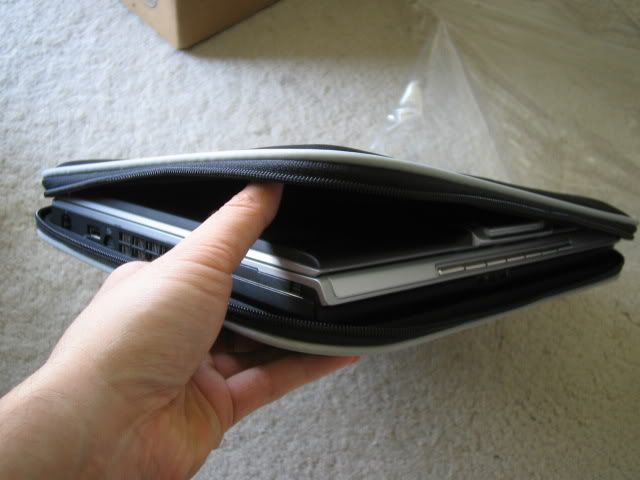 And here's a pic of the CASE CLOSED!!!
And here is a pic of Mitsuhiro Ishida suplexing Yoichi Fukumoto in a Shooto fight; I'm sorry, this was just sitting in my photobucket album and had to be shared...
Bottom line is that despite some initial struggling, an M1210 with a 9-cell battery CAN fit into a Shinza 12" ZeroShock case. All it takes is a little patience and a tiny bit of elbow grease to cram it in there, initially. Thanks to the "low rebound polyurethane" material that the case is touted to be made of, it's able to mold itself to the M1210's frame, so all that squishing in the beginning is actually getting the polyurethane to mold itself to the computer's shape. In the end it's a tight fit and once it's on there, though it's a little squishy feeling it feels pretty good.
Opening it and closing it again right off the bat doesn't prove to be too much trouble since the case is all stretched out already, though I imagine that if you were to take the case off and leave it off for a while, you might have to do all that squeezing to get the M1210 back in there when it comes time to transport it. Since I'm reloading Windows and all my drivers at the moment, I'll come back and edit in whether this is case or not later on.
Hope this proves useful!
EDIT: Yeah, it's as I guessed it. About a whole 6 hours later, sitting out of the case, when it was time to go back in, I had to really work it back in there. Certainly not fun to do all over again, but well, it being a ZeroShock case, I'm not too broken up over it.