After getting my 5950, I tried to locate a 19" laptop cooler but, they simply don't make them. What's a man with a $3k+ laptop to do...make his own, of course.
But, since I spent most of my waking hours at work, and they won't let me bring in any power tools
I decided to make one out of items that I could get around the office.
First, I needed to find a suitable item to place under my laptop. At first, I thought about just using 4 small post-it note paks, but they didn't really get the laptop high enough for my tastes. Plus, I wanted to actively cool the bottom of the laptop with a fan.
So, searching through the office, I finally located a suitable platform...
A large Fed-Ex Box! It is almost the same dimensions as the laptop...in fact, you can almost fit the laptop in it
Next, I needed a way to somehow actively cool it. I have one of these Thermaltake USB fans...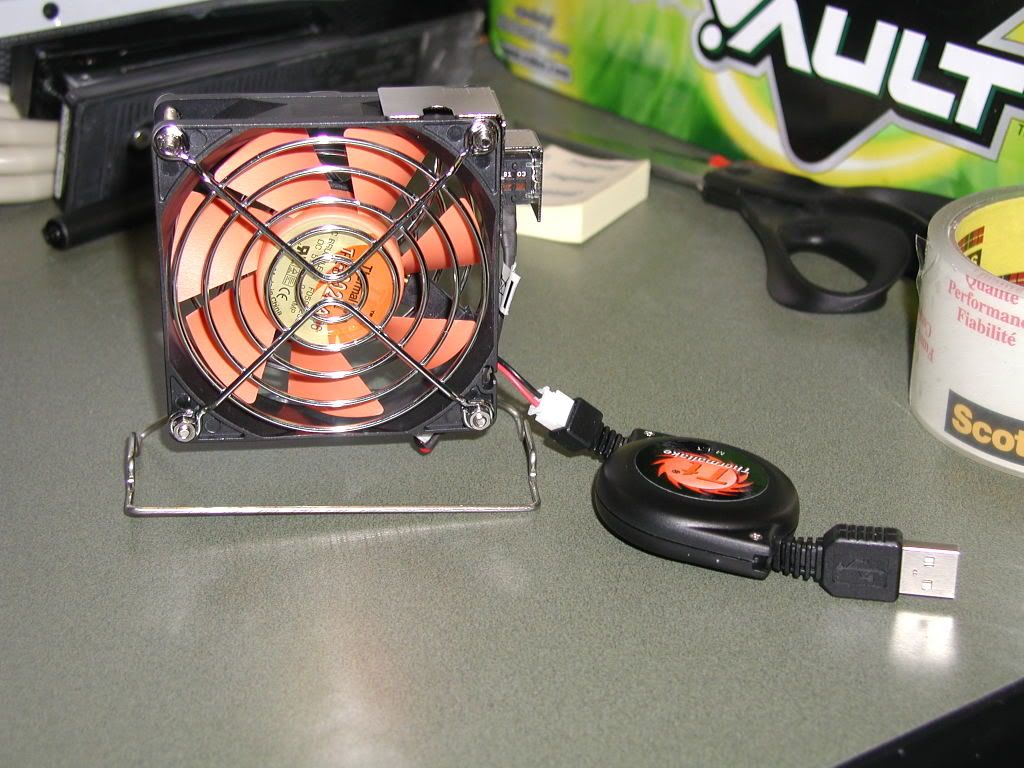 Tried it out, but didn't like it. Not enough airflow. So, I went to the local drug store here and found the perfect fan...
A Lasko Space Saving Task Fan...basically a blower. Huge amounts of air fro m this little monster. I took the stand off of it and measured it against the Fed-Ex box...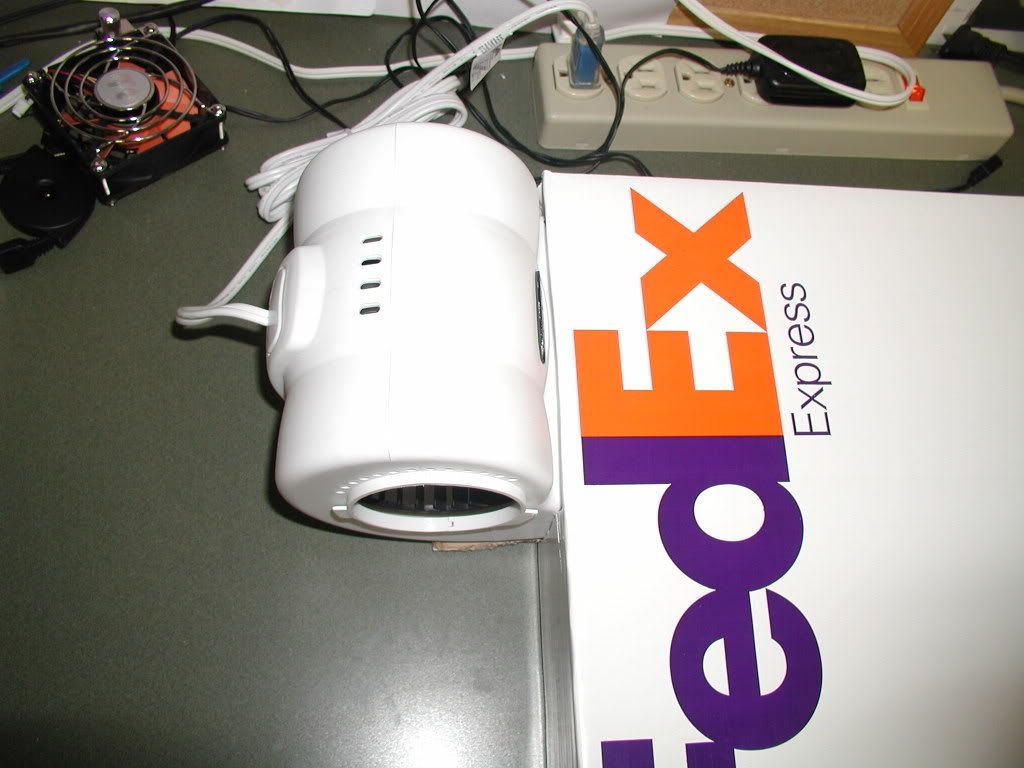 Perfect! And I have enough clearance to open and close my DVD drive
Next, I needed to get the air into the bottom of my lappy...a quick cut later and...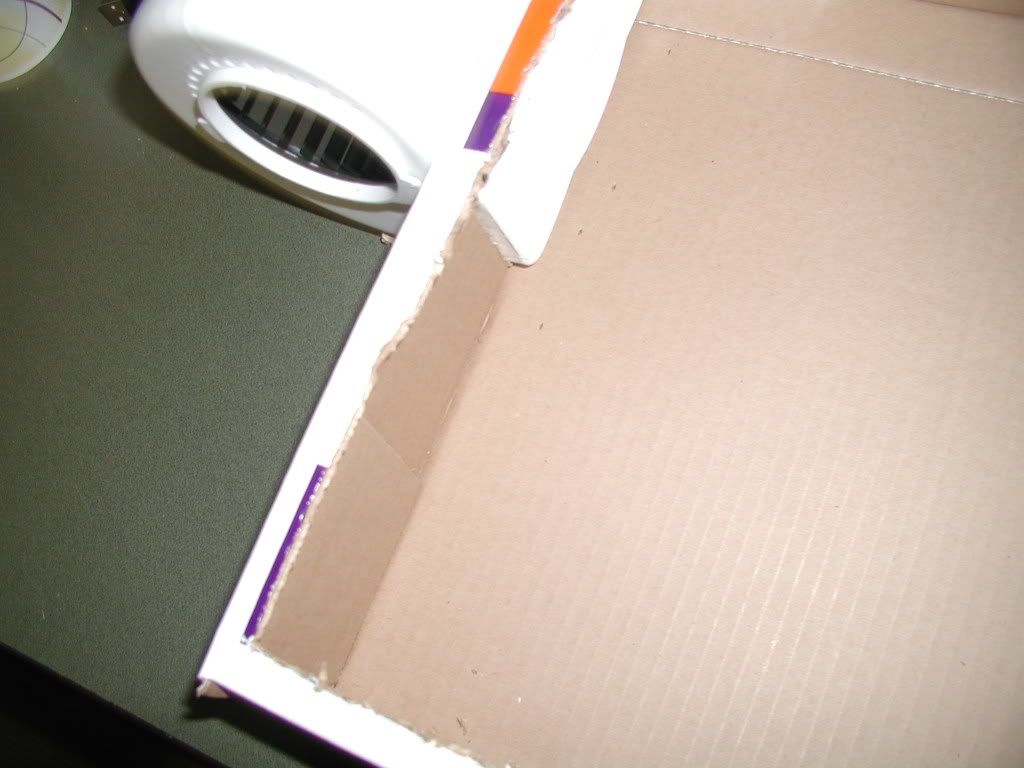 Nice!
Now, just put the notebook on top and check it out!
and check the clearance of the DVD drive...
beautiful!
Now for the tests:
I can't measure the GPU temps...no program that has worked for me to measure the temps on both cards
Used AMD PowerNow! Dashboard to measure CPU temps and SysTool CPU Benchmark to test CPU at full load.
CPU is ML-37 2.0ghz @ 2.4ghz (240x10)
Temps:
Fan Off: 59c
Fan Low: 52c
Fan High: 49c
10c decrease at full load!