I finally decided to get a notebook backpack after a year of wrapping my notebook in a towel. And I wanted something really big because I like carrying a lot of books and things around wherever I go. So I got the popular Targus TXL617.
The 617 is targeted to 17" notebook users so it's too big for my 600m but so what; it holds the notebook well with the strap on.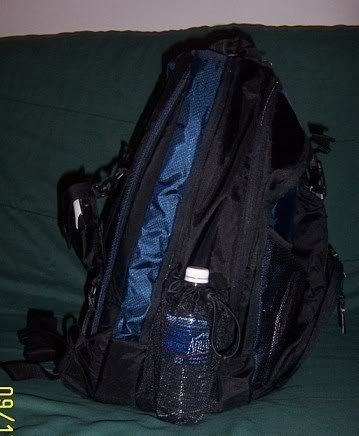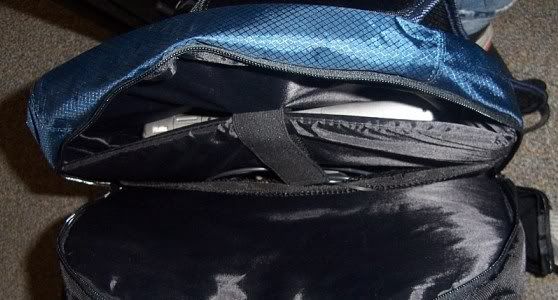 Pros: Huge, many and big pockets, holds any size notebook, comfortable, the cell phone holder on the starp is very useful, nice straight shape.
Cons: No vertical (only horizontal) pen holders, the front flap doesn't stay up if there is too many things in the top pocket, could have been even bigger (like a suite case with straps on
It will not fit in a crowded nyc subway during rush hour so you will have to take the next one.
Summary: The TXL617 is a beautiful backpack that's not just for the 17" notebook users
Note on Swiss/Wenger Backpacks
I think Swiss Gear backpacks are superior to any bags I've seen. They're more rigid, seem to be made from higher quality material and have a better internal design - I like that they put the notebook pocket not directly opposite the back side of the backpack because I'm afraid that leaning will put a lot of pressure on the notebook. The pocket of both the MAXXUM and Pegasus backpack hold the 600m perfectly. A 15.4 notebook would fit (as advertized) but with some stretching. I would've gotten the blue MXXUM if it I didn't need something bigger.