.................................................................................. ...................
.................................................................................. ...1/9/07Ladies and Gents and the best and brightest that make up the Alienware forums... I bring you....R600.
One word comes to mind here........BIG!
F#@%ing big!!
This is just the reference card so expect the fan cover to get the red treatment that ATI is so fond of. Maybe it'll get a green treatment now that I think about it where as AMD is Green. Or, would this confuse people with that other green guy known as Nvidia?? Who knows.
I'll have more on this soon. I have to go to work now. Ugh!!
1/9/07
The latest AMD ATI roadmaps reveal details of more DirectX 10 graphics cardsDailyTech has just finished its briefing on the upcoming AMD ATI Radeon launches. The company has three major launches over the next few months: codenamed R600, R610 and R630.
The R600, ATI's ultra-high-end Radeon X1950 successor, has a production date scheduled for February 2007. The card will launch at or around the Cebit 2007 convention in mid-March. Shipments will follow shortly after.
Our latest roadmaps indicate R600 will support unified shaders and GDDR4 or GDDR3 memory. GDDR3 versions of the card running revision "A12" silicon appear to be

making rounds in the blogsphere

, and select press can even take a sneak peak of the card under embargo here at CES. The final silicon for R600 will be "A13."
A GDDR4 version of the card will be the flagship launch product. Clock frequencies on any R600 card have not been set officially yet, and will not appear on marketing material until just a few weeks before the launch.
The company has also added the R610 and R630 GPUs to the roadmap. In the past, ATI has used lower number codenames to denote entry-level products. We would suspect R610 would be the entry-level R600 cutdown, and R630 would be the mid-range chipset. The Radeon roadmap puts both of these products on the shelf before June 2007.
All R600-series GPUs from ATI are compatible with DirectX 10.



http://www.dailytech.com/article.aspx?newsid=5630





1/18/07
Slow weak. No, I didn't misspell a word there. It sums up how I feel about having to wait till March for ATI to release this card!
Anyway, since were all waiting around..... I thought I'd share with you a picture I drew for my son with the program Dogwaffle Professional. Yes, I shelled out the loot for the full version.
The entire picture was created be yours truly, only the rocks were presets. I am thinking of writing a children's book and doing the illustrations as well. I've yet to come up with the main character or plot though... Still a ways off.


The "Frog and Toad" books were always my favorite books as a little kid. That and the brilliant "Cloudy With A Chance Of Meatballs." If you haven't read those...You should!


01/24/07
A dimond in the rough??
No, it's a Ruby! ATI's masscott, to be precise. Fully rendered with the R600.
This is our first glimps of her. I would of rather seen some shots of the card myself but hey.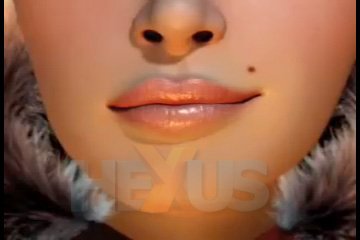 .........................DirectX 10 Ruby..................................................................... DirectX 9 Ruby..........................


http://www.hexus.net/content/item.php?item=7729




01/24/07
It seems like ATi has successfully taped out a A15 silicon that is able to work at 1GHz probably we can hope to see another series of R600 cards with higher working clocks in the near future. The article suggests ATi's next generation R680 is scheduled for Q3 launch but suggested that NVIDIA will have G81 and the next gen. GPU ready to compete.
According to our sources but still a rumor revealed R600 as X2800 series. There are 2 variants for XTX; 1GB and 512MB. X2800XTX runs at 750MHz core, 2.2GHz memory, 512-bit memory interface and GDDR4 while XT runs at 600MHz core, 1.8GHz memory, 512-bit memory interface and GDDR3.


http://www.vr-zone.com/?i=4510




01/26/07
From hero to zer

o

. Or, it's hip to be square? I don't know?? Anyway, what the heck is this about?
I found this today and I'm liking it.


It says it's a graphics accelerator called "zer

o

." I have to say that after looking at this picture for some time, I can't figuar out what we're looking at...


01/28/07
I'm a fan!
Yep, you guessed it, it's part of ATI's fan design for R600.


See the open and close sort of twist and turn parts of this blower fan. What's that all about? That's quickly becoming my favorite thing to say by the way. "What's that all about?"


2/2/07
It's all a blur to me!
Ok, ATI is really milking the unveiling of this thing!! Here's the closest we've got to what this card really looks like.....

INQ
said that
AMD
will launch their next generation
ATi
R600 in March or more specifically from March 11th to March 13th according to
TGDaily
. The Tech Day event will be held in Amsterdam to brief press and analysts about its
new technology
. Top executives are expected to tip up and some usual suspects such as Richard Huddy, Raja Koduri and Terry the catalyst Makedon are expected. Also AMD will be flying in journalists from 45 countries. INQ revealed that R600 will have some
software
tweaks which will be actually faster than we all anticipated.
MyDrivers
gave us some latest glimpse of the R600 performance which is rumored that R600 DX10 performance is 5 to 10% faster than NVIDIA G80 but DX9 performance is unknown yet. 9" PCB retail R600 version is priced at US$599 while the 12" version is meant for
OEM
once again.
http://www.vr-zone.com/?i=4581
02/09/07/Let the games begin!
Ok it's out, visually speaking that is...
What do all of you think?? Was it worth the wait? Still without any REAL sense of performance, this card has yet to impress me. ATI, I believe, has dropped it's most important ball to date. As stated before, Nivida will most certainly have a better and faster card out right as ATI rolls this to retail. BUT, who knows? Maybe this IS worth the wait. Maybe it's miles beyond in terms of preformance... Maybe.
I think it's really kind of ugly to be honest. I know it's more about how well it works but, from a design standpoint, it's not a looker.
02/21/07AND, this falls under the catagory of:
WTF?
It seems as if this card will never see the light of day! Or, at least not now untill Q2, which would mean what,....somewhere in April/May.
http://www.bit-tech.net/news/2007/02/21/r600_delayed_until_q2/
03/03/07News on........Cardzilla!
"ATI is stating that 345mm / 13.6" will be the required space to fit the cards in a case. (Yes, the retail version will be somewhat shorter, or at least that is what is told to us even though we have yet to see one.) This figure is the card's 335mm physical length plus 10mm to properly install the card."
http://www.hardocp.com/news.html?news=MjQ0MTcsLCxobmV3cywsLDE
=
03/24/07
I hope this isn't because it runs SO hot ! ! ?Or, "That's hot!"
Either way, the new look is a keeper in my eyes. I never really got the whole, put a werewolf on the graphics card thing, or ruby for that matter. This looks great and adds style for any windowed case. But, as always, style and flash isn't really the MAIN thing when it all comes down to it. Let's get some benchmarks out AMD/ATI!!
03/24/07And then there's this, the Ruby demo for directX 10.
AMD/ATI could of done MUCH better here! The one on the left looks like she's old enough to be My mom.
http://www.tweaktown.com/news/7227/r600_video_appears_on_youtube/index.html

03/24/07I found this on the Web 2.0
03/27/07Water cooled card!The third party reitterations are coming out, here's a water cooler topic for you...
"
We learned that R600 can be overclocked to 850MHz easily on its default cooler and with this special water-cooled edition, we can expect even higher clocks. Interestingly, we heard that any core clock increase on the R600 will scale the performance by as much which is why
ATI
is trying hard to boost the core frequency higher
."
We'll see.....
04/11/07Picture this..........
Well, here it is alright! The photo explosion I've, (and everybody else for that matter), been waiting for.
It's almost really THAT big!!! Almost.........
Here it is undressed! Kinda STEAMY!
It's BIG alright!
http://www.hardocp.com/index.html
04/13/07ATI Radeon HD 2900 has 320-stream processor.
" Looks like a total monster"
"
At the top of the DirectX 10 chain, is the ATI Radeon HD 2900 XT. The AMD ATI Radeon HD 2900-series features 320 stream processors, over twice as many as NVIDIA's
GeForce 8800 GTX
. AMD couples the 320 stream processors with a 512-bit memory interface with eight channels
."
"
The R600-based ATI Radeon HD 2900-series products also support 128-bit HDR rendering. AMD has also upped the ante on anti-aliasing support. The ATI Radeon HD 2900-series supports up to 24x anti-aliasing.
"
http://www.dailytech.com/ATI+Releases+More+R600+Details/article6903.htm
~MORE TO COME~