Hey all -
We just wanted to let everyone know that Adam, Craig, Shaun and I have returned from our trip to Alienware and we have some GREAT stuff coming your way. They didn't hold anything back - we talked to everyone from the President to those on the floor hand-assembling systems. We think that a lot of what we learned may surprise you... (in a GOOD way)
The trip was AMAZING and more than we expected (we actually spent two days there seeing everything!). We will have a huge write-up about it in the next few days (we have hours of audio interviews to parse through), but here's a sneak preview of the goodness we encountered: (Anyone have a mALX on order?
)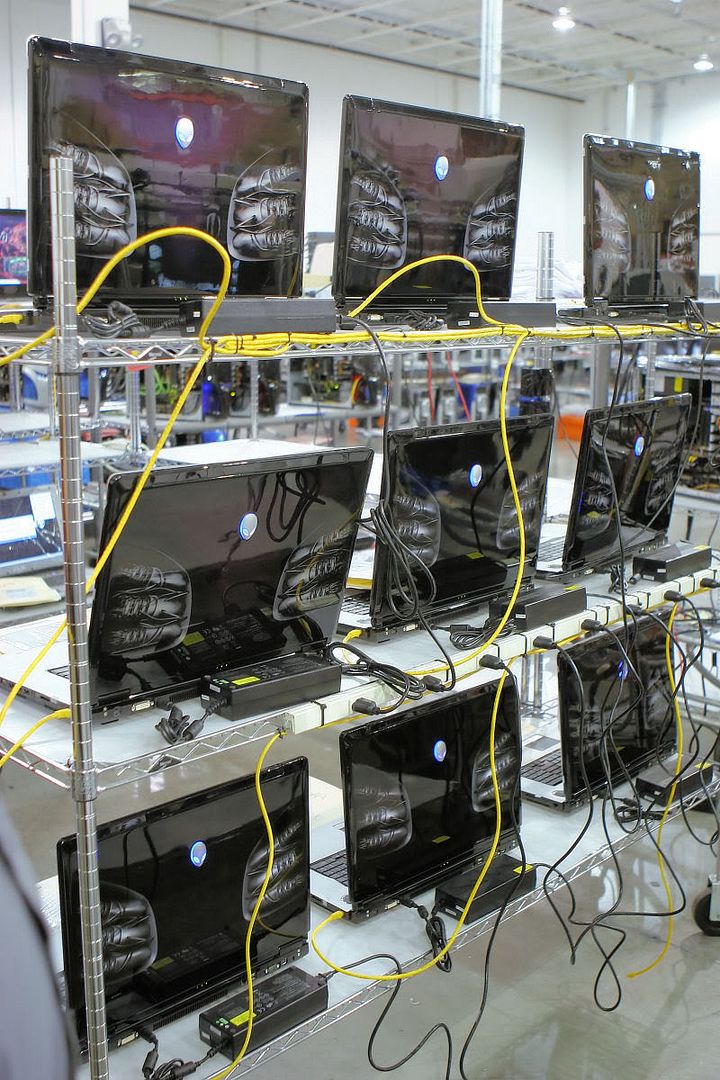 Seriously, this laptop is an absolute work of art (and we have seen a lot of laptops). I wish the pictures did it justice.
Stay tuned - more later.
Full article is here:
http://www.notebookforums.com/thread191558.html