I just wanted to share some pics of my newly built rig, with surround gaming. I wanted to take some of the inside wiring of my rig but for some blasted reason the camera stopped working in the middle of me taking pics. Really nice motherboard, everything worked first time.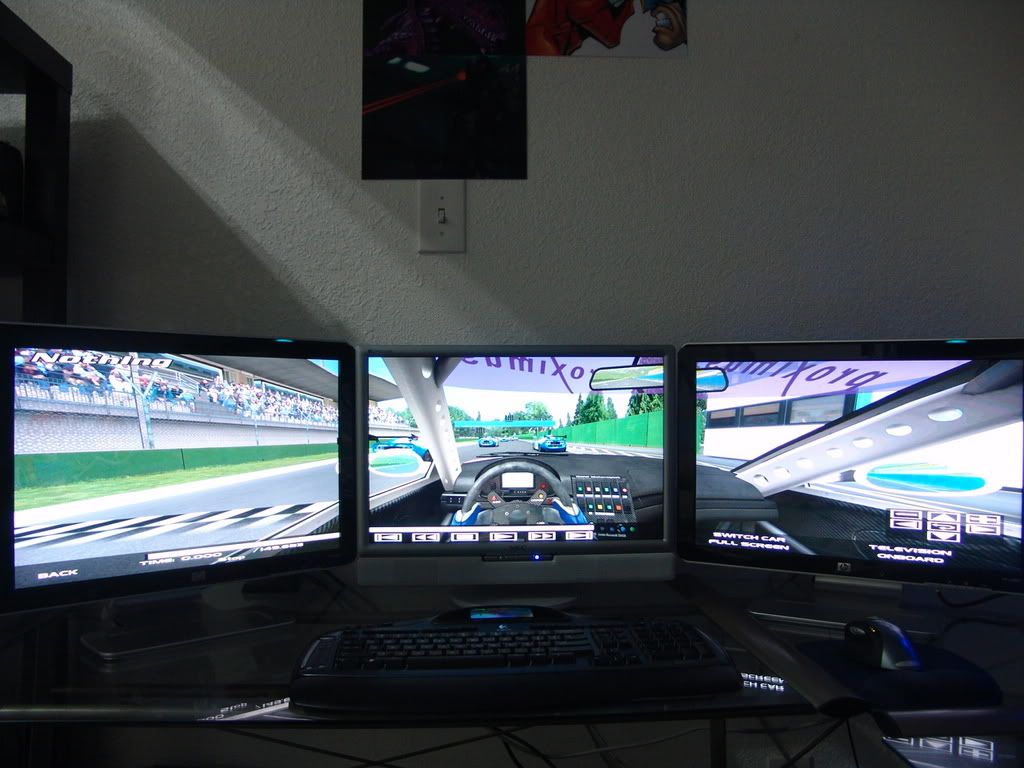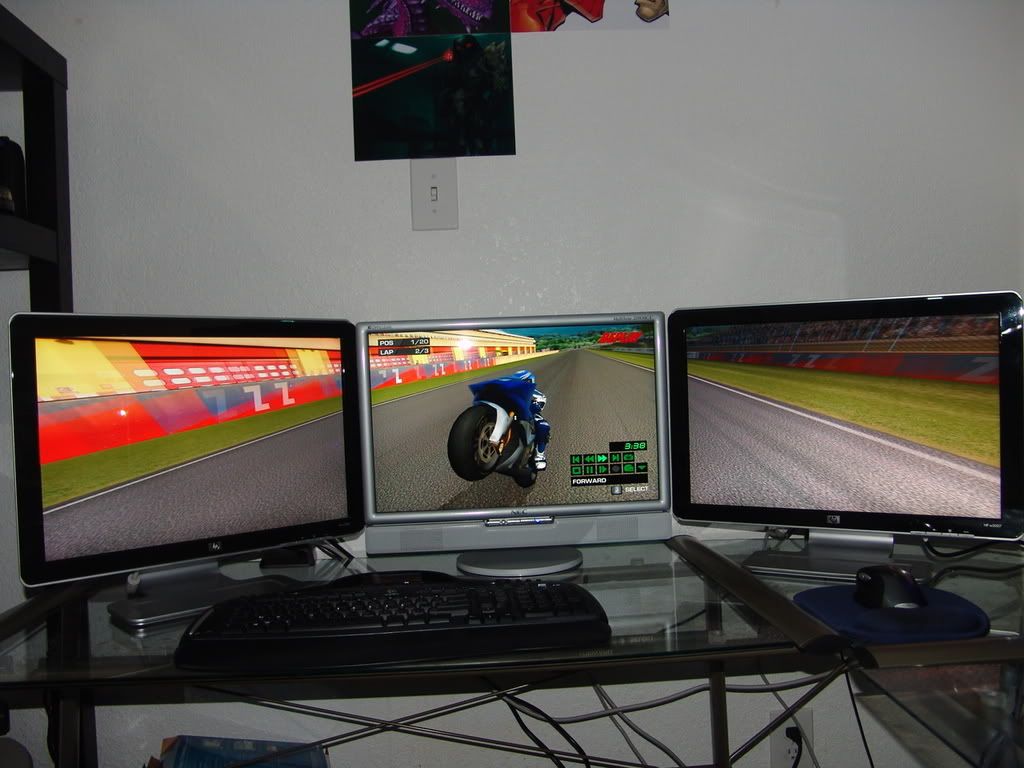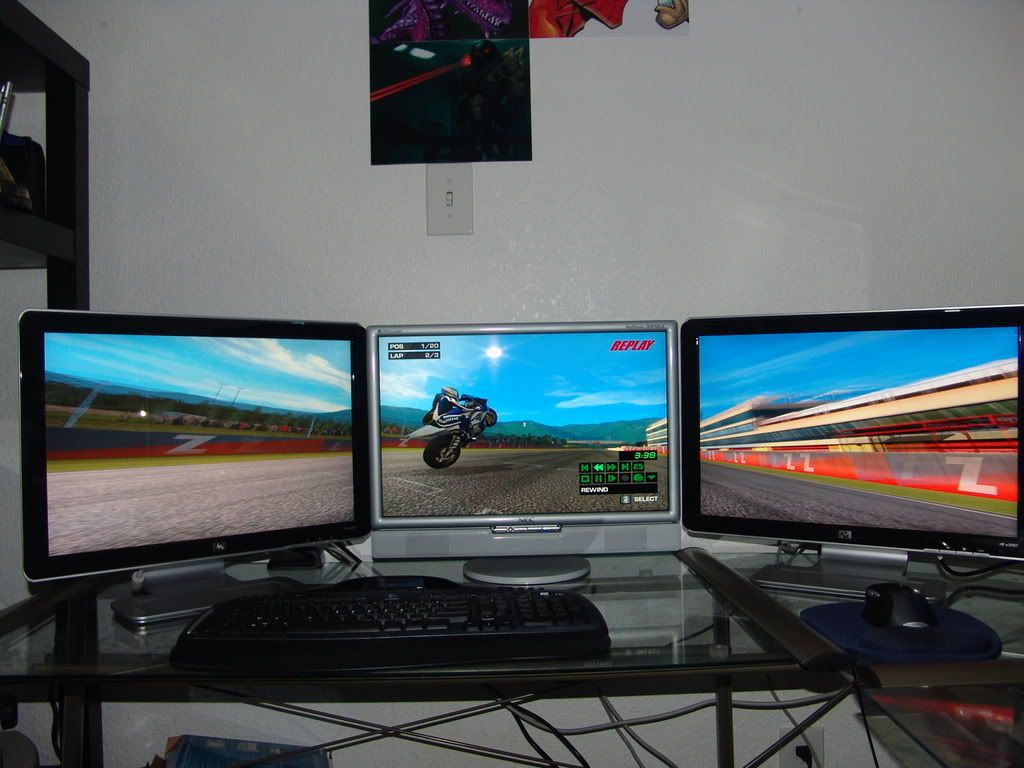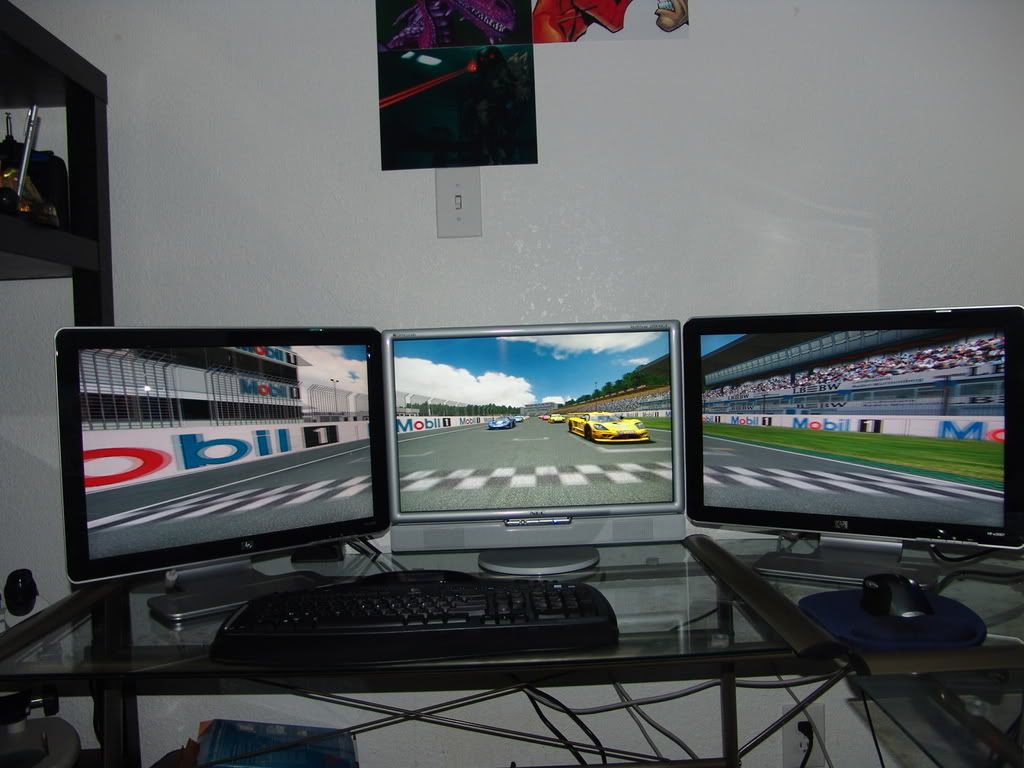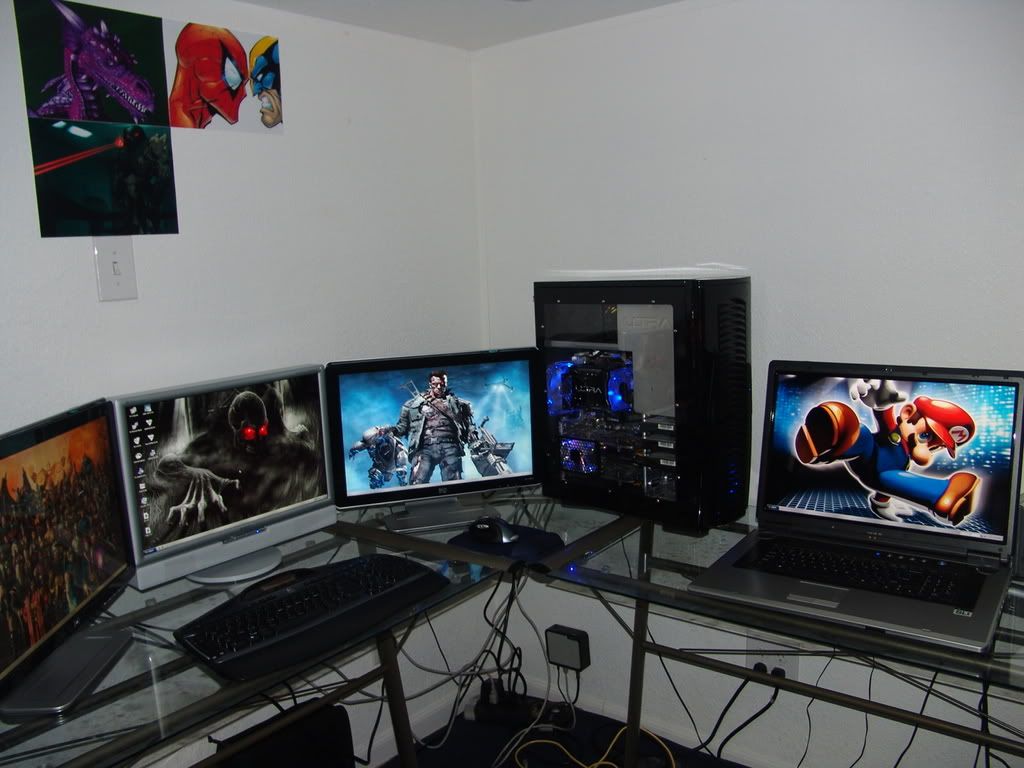 Updated:
XP and Vista (Twin Boot)
Core 2 Extreme 9650(non overclocked)
EVGA 680i Motherboard
2x8800 GTX EVGA
Silverstone ST1000 Power Supply
2x200 Gigabyte HD + 500 Gigabyte HD + 1 Terabyte HD
ChillTec Cooled.
2 GB Corsair HS Memory