Heya folks!
Thought it was time to post my laptop setup as well, so here goes!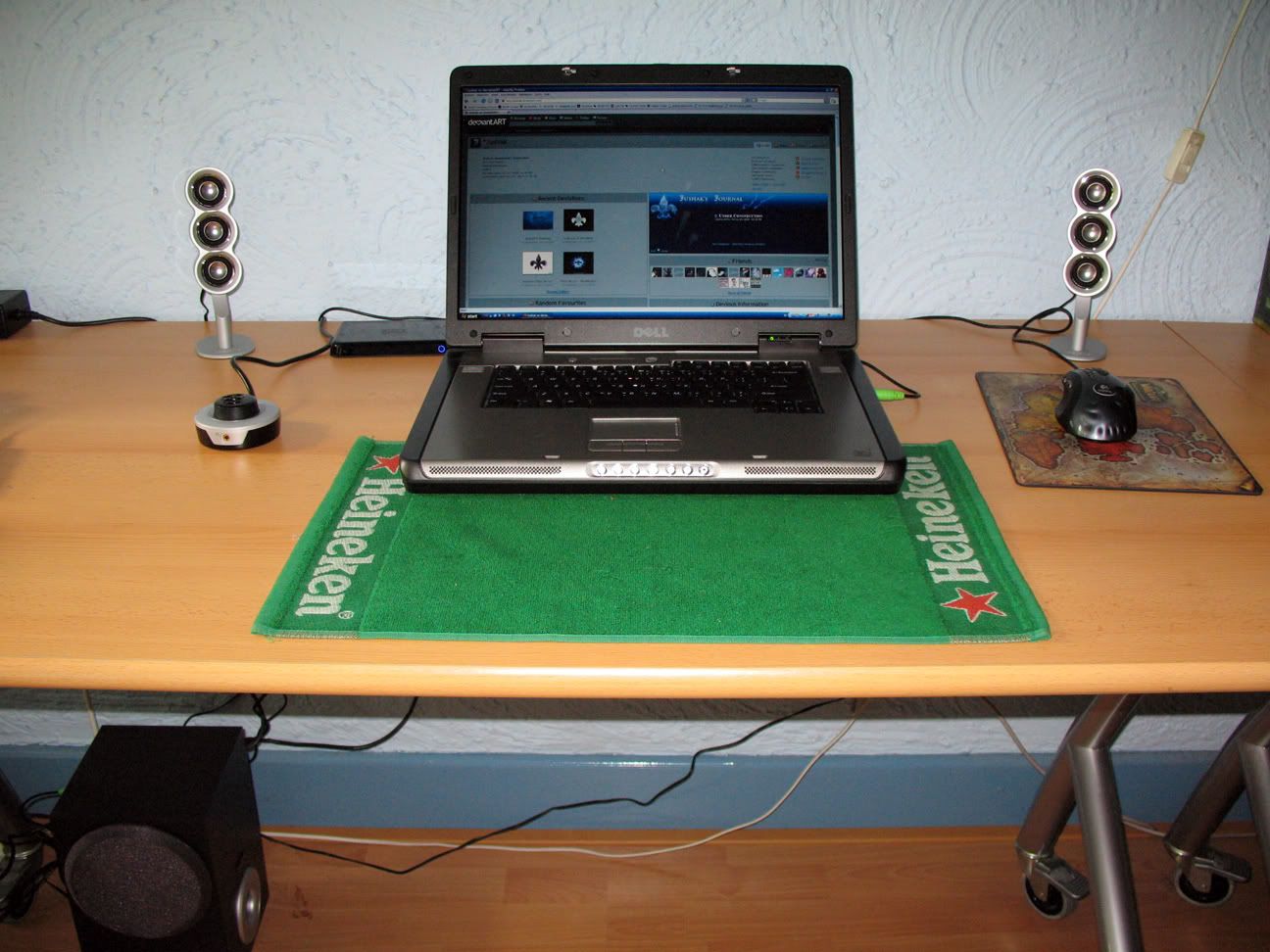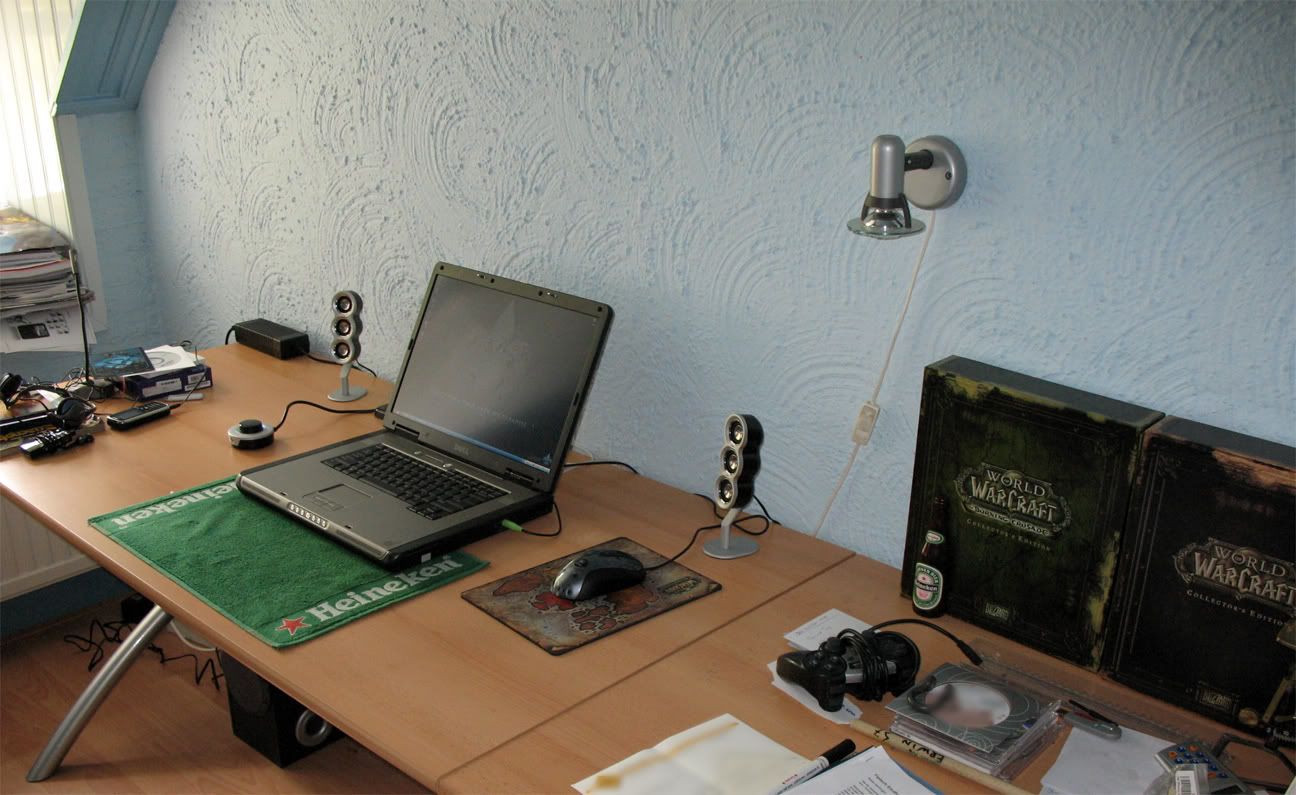 For laptop specs, see my signature.
Speakers are Creative I-Trigue 3330 (Great quality and looks, and not expensive at all!).
External HD: Western Digital Passport 120 GB.
See ya!
- Shadebeard
PS: Hell yeah, Collector Editions of both World of Warcraft and The Burning Crusade expansion!!
But I prefer playing Supreme Commander on this lappy with maxed out settings!