FOR SALE!!!Purchased from NCIX Dec 31st 2004 for $2700
Looking to get at least $900 OBO
please no trades, need the cash
you can PM me questions or offers
I live in Toronto. cheers!
Asus M6BNE 15.4" Widescreen
Pentium M 755 (2.0GHz) with arctic silver5
ATI Radeon 9700M
Kingston 2x512MB (1GB)
Toshiba 80GB 5400rpm HD
Intel 2200bg Wireless
No dead pixels
Newly Replaced Plastic Lid (which means new speakers)
Never Dropped
Includes:
Original Boxes, Driver CDs, and Manuals
AC Adapter
Second Drive Bay Battery
Dual Layer DVD Combo Drive
HD Bay kit (for additional Hot Swap HD)
Brand New Keyboard
Brand New Top and Bottom Casing (includes new speakers)
Brand New LCD Bezel
Brand New CPU Fan
Shinza ZeroShock Sleeve
Cooler Master NotePalW1 (black) (tape used to avoid scratches)
Only one known issue:
LAN port doesn't "click" when cord is plugged in
slides out if pulled.
Cosmetics:
Minor scratches on the bottom casing from the Notepal (can be replaced with casing included)
Reason for selling:
I don't need it for school anymore/gaming (can play CS:S/Half Life2/WC3)
I just need a smaller notebook for internet and work related purposes
Trying to save up for an XBOX360 as well
And to pay a few bills off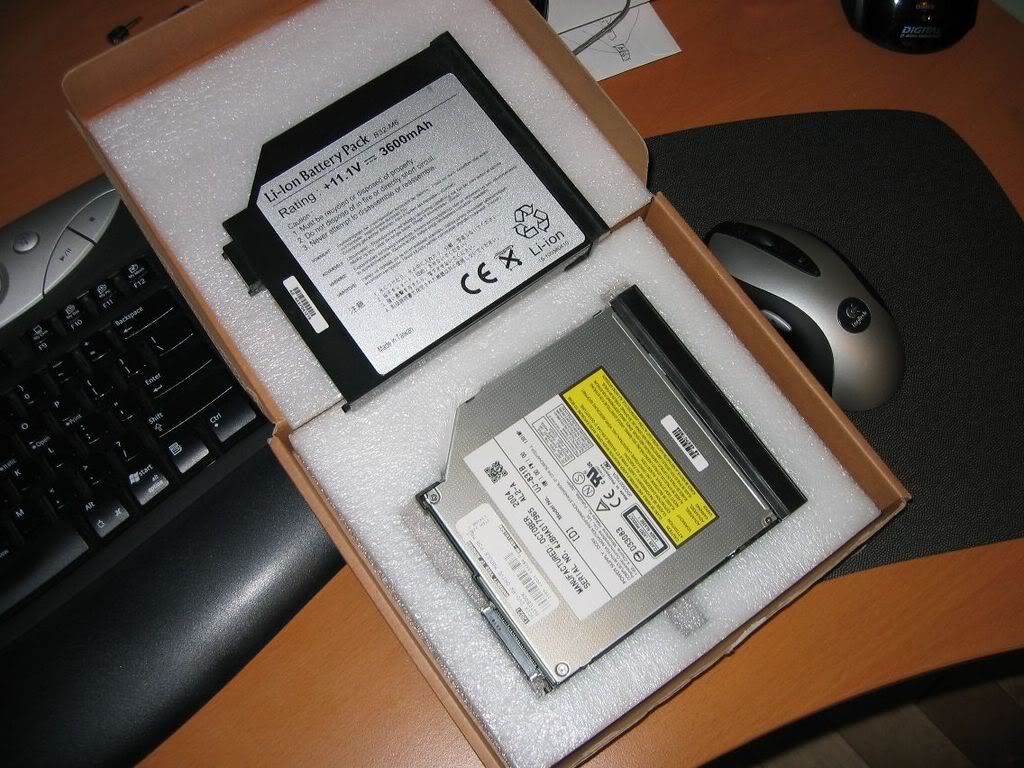 2nd battery and DVD Burner
Underside of the laptop (minor scratches from notepal)
comparison to show height (closed lid)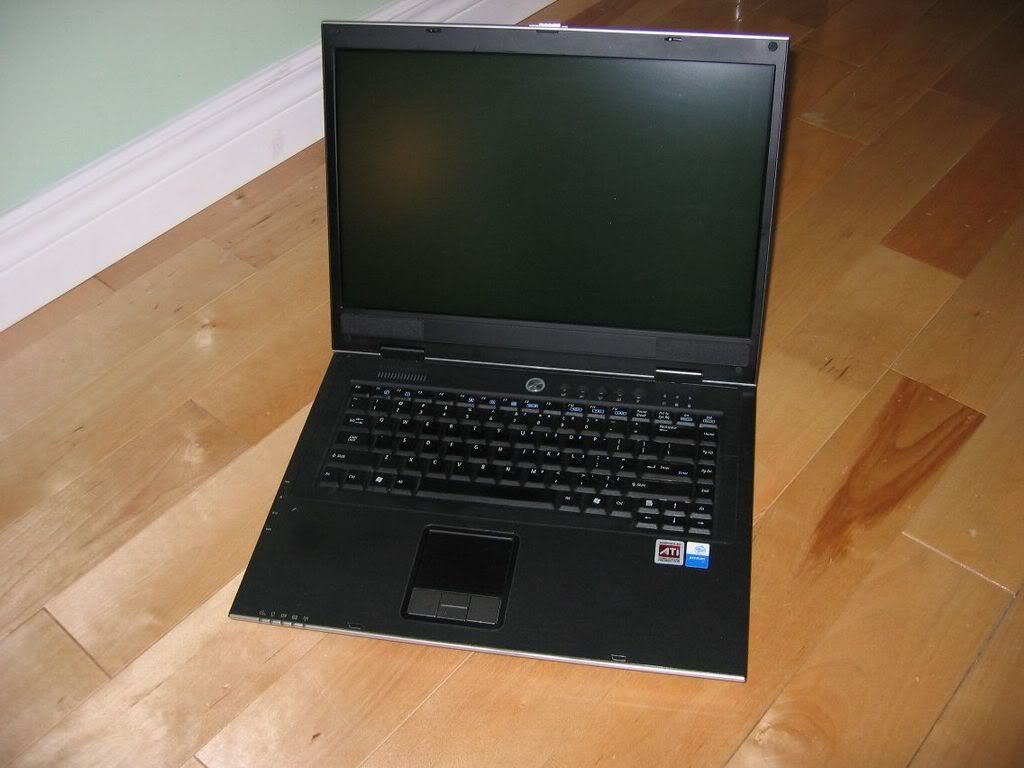 open view of laptop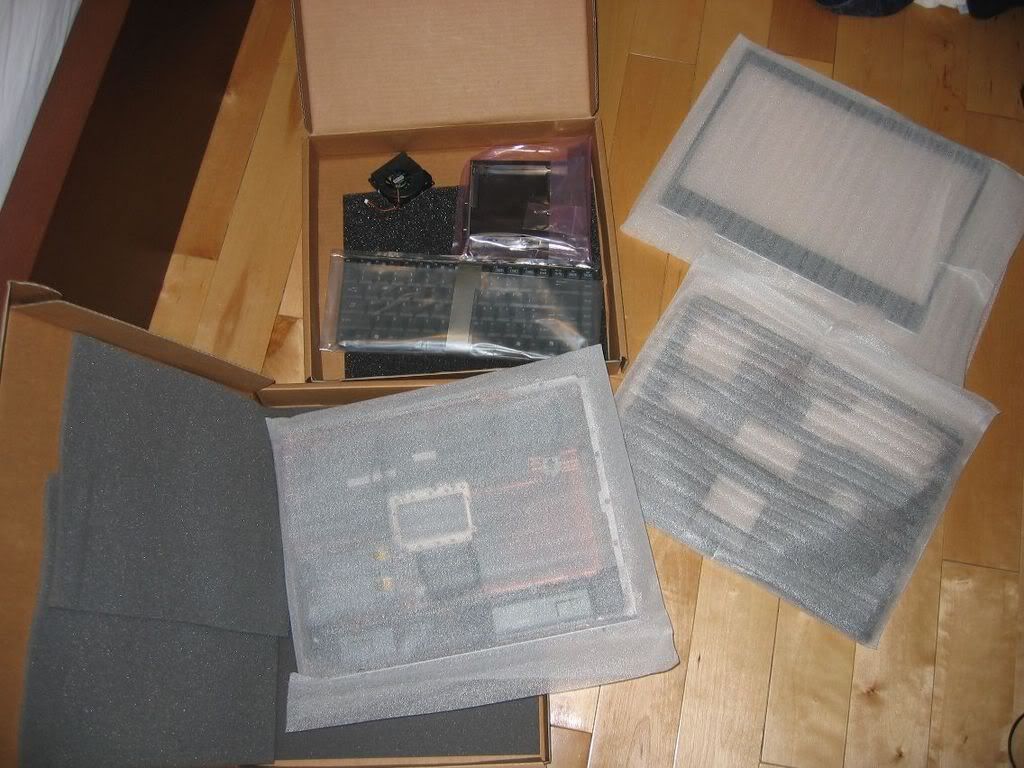 top left box: (cpu fan, HD bay, new keybaord)
top right: new LCD bezel
bottom left box: new bottom casing
bottom right: new top casing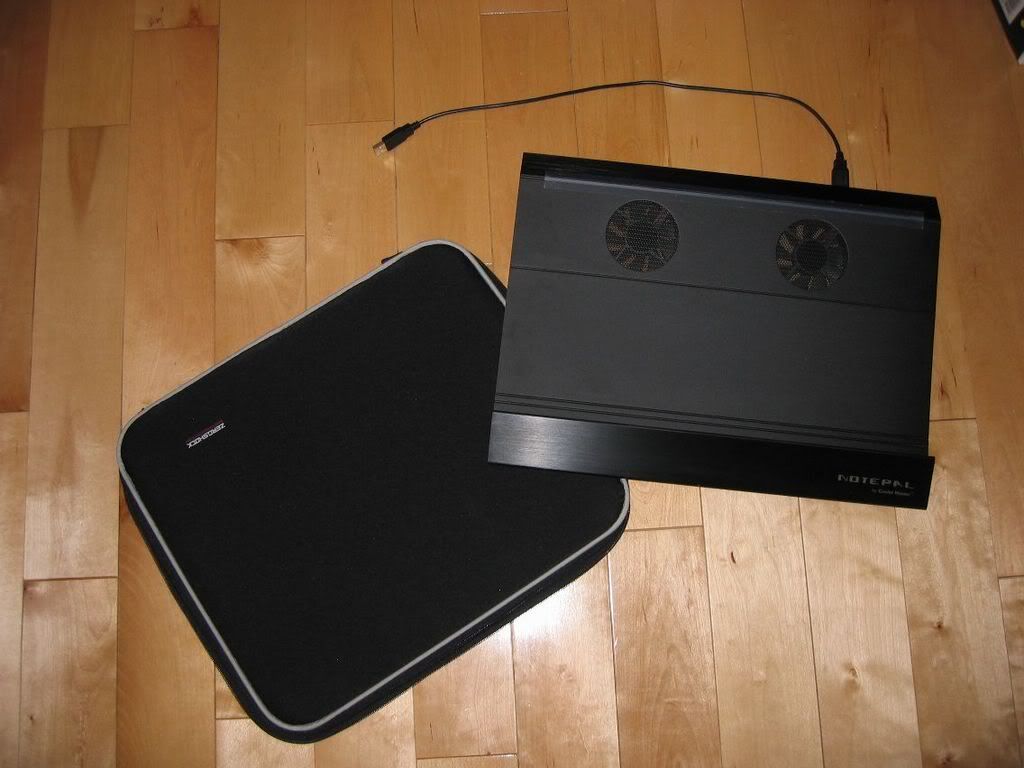 shinza sleeve and cooler master notepal
edit: forgot to say that it comes with bag and original box