Like the title said i'm trying to update my bios but it giving me nothing but trouble.
I have a Inspiron 1501 AMD Turion 64 TL-60 2.0 GHz and currently running windows vista x64 ultimate.
Here is my problem,
it keep giving me this error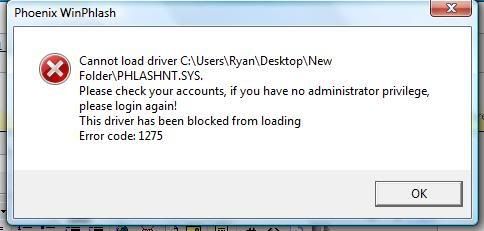 I ran it as administrator. ANd i'm the only administator. I even turn off the UAC from vista and gave me the same problem.
I even made a bootable CD-Rom through the help from
www.bay-wolf.com
and when i ran it in dos mode it said something like "[file name] can't be run in dos mode"
Now i'm stuck.. can anyone help me out?
Ryan