Dell XPS Gen 2 Notebook: -

SOLD for $1100
This Dell Inspiron XPS Gen 2 (aka XPS M170) is a real mobile workhorse that can play hard too, I will be sad to see it go, but I need to sell it to help pay for my new Shuttle desktop (SP35P2 Pro, E6750, 8800GT SSC, 4GB Ballistix, etc... very nice but cost too dang much!).
Specs:
Display: 17" 1920x1200 WUXGA with TrueLife
Processor: Intel Pentium M 760 2.0GHz 533MHz FSB
Graphics Card: NVIDIA GeForce Go
7800GTX
256MB
HDD: Hitachi 7K100 100GB 7200RPM 2.5"
RAM: Corsair 2x1024MB DDR2 533MHz PC2-4200
Battery: 9-cell 11.1V 7200 mAh 80WH Li-ion
Wireless: Intel PRO/Wireless 2200BG
Bluetooth: Dell TrueMobile 355 Bluetooth 2.0 with EDR
Optical: 24x CD-R/W DVD-R combo
OS: Windows XP SP2 Home
Other software: Corel WordPerfect Productivity Suite, Sonic DigitalMedia
Power: 130W adapter
Includes
XPS backpack
, user manual, product guide, Windows XP SP2 Home reinstallation CD, system drivers CD, 7800GTX drivers CD, WordPerfect productivity suite CD, Sonic DigitalMedia CD.
The 7800GTX has Arctic Silver 5 applied and runs very cool and VERY fast. FEAR at 1920x1200? No problem. Ditto HL2, TF2, UT3, COD4 etc. Even Crysis looks and plays respectably at 1280x800 all medium settings. It even overclocks very well if you are into that, however I will return it to the factory (locked) BIOS unless you request I leave the unlocked BIOS on.
The LCD display is flawless and stunningly crisp. There are no dead pixels, no light leakage, no scratches, cracks or anything of the sort.
The battery holds a very strong charge and provides over 2 hours 30 minutes of battery life (see pic).
Condition:
It is in excellent condition, with the palmrest assembly, fans and power supply replaced by Dell about 9 months ago. Everything is clean inside and out, and completely dust free. The only wear which you can see in the pics, are the keyboard where a few of the key surfaces are a bit worn, but it is functionally in perfect condition, keys are springy and quiet like the day I bought it. There are also some light scratches on the aluminum lid but you would be hard pressed to notice them in normal lighting (pics taken with flash). There is no palmrest wear like a lot of these notebooks, since I used an external keyboard after it was replaced. I've heard putting a cellphone or PDA screen protector on the palm area is a good way to prevent wear, if you were concerned about that.
Warranty:
The Dell warranty has expired as of July, but the Hitachi hard drive has a warranty good for another 11 months, and the Corsair RAM has a lifetime warranty. Dell provides after-warranty service for a fee which you can read about
here
.
It may also be possible to buy an extended warranty from someone like SquareTrade, although as a user to user recommendation I wouldn't worry about it. Anything that can go wrong with a notebook will usually happen in the first 1-12 months, and I've had the failure-prone parts preemptively replaced (fans and power brick) already. After that point a warranty is pretty much only for peace of mind, thats why I didn't feel the need to extend my warranty when it rolled around this July.
Price:
Asking $975 shipped to continental US or Canada via UPS Ground/Standard Shipping to Canada, if you want air mail that's going to be extra. USA/CANADA ONLY.
Pics: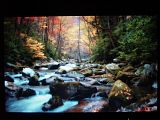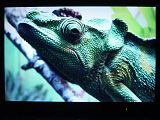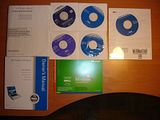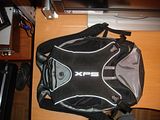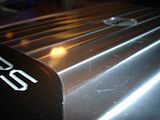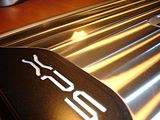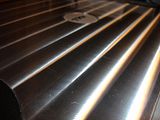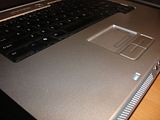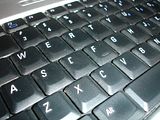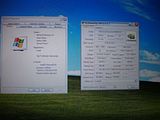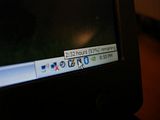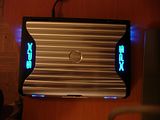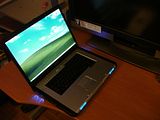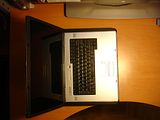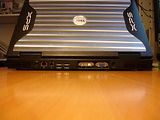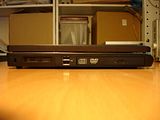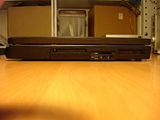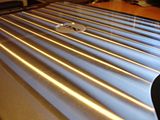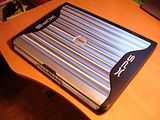 Apricorn USB/Firewire 3.5" HDD enclosure:
This is just a great external hard drive enclosure, you will be hard pressed to find anything like this for under $100 nowadays, all I see are crappy plastic enclosures with no fan or a dinky noisy one. Those plastic enclosures will ruin a drive in no time, trust me on this, my first enclosure was plastic and it killed my drive within a month. This one is quiet, keeps the drive cool to the touch at all times and is clean inside and out and good to go for many more years of service. Just don't need it anymore since I moved the 400GB drive I had in it to my desktop.
Specs:
- All aluminum construction
- 80mm fan
- front power switch
- Cypress CY7C68300 / Oxford 911+ chipset
- OEM version of Acronus TrueImage backup/drive ghosting software
- Internal interface: IDE (PATA)
- External interface: Firewire 400 (IEEE 1394a), USB 2.0
- Power supply, USB 2.0, 4 to 6-pin Firewire and 6 to 6 pin Firewire cables included
Price:
Selling for $35 + shipping (UPS Ground / Standard to Canada) - USA/CANADA ONLY.
Pics: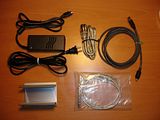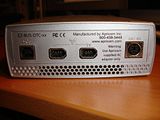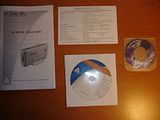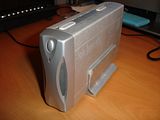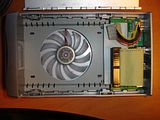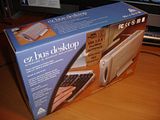 eBay feedback
here
I just signed up for Heatware, but
here
it is for future reference
Any interested buyers please PM me or email
blah238@gmail.com
.