Alright, so I come here today looking for all of your help in compiling a list of different cases that top all of the rest in their respective categories. I was trying to think of all of the case types and I've come up with the list below.
Best Silent (Air Cooled)
Watercooled Friendly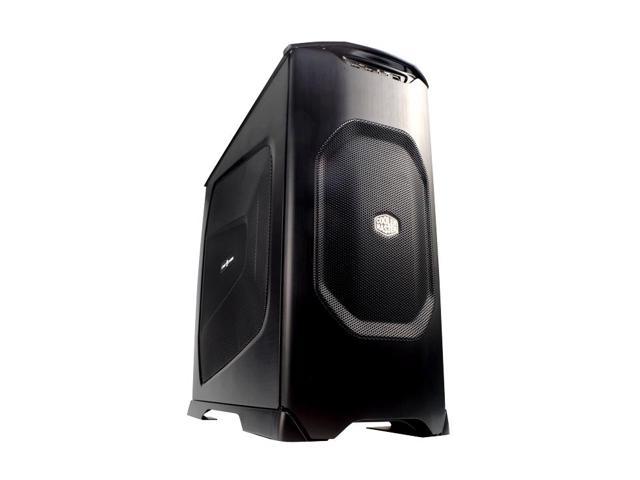 The Coolermaster Stacker 830 (with bottom grating) is the best for watercooling that you can find on the retail market. With an opportunity for an internal or external radiator you have a multitude of options. Check it out for yourself.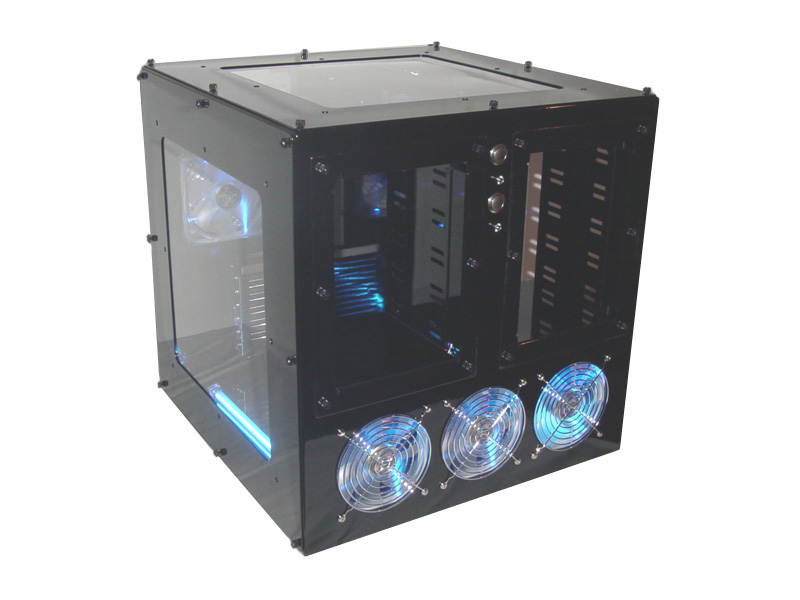 Many cases from
mountain mods
are good choices for watercooling, the cube design allows for a near tidy look while still having tubing going all over the place. The triple fan front is fantastic for installation of a triple rad. This isn't for everyone because of the price and space a cube takes up, but it may be for a die-hard water cooler.
Best Air Cooled
The SwordM VD5000BNA from ThermalTake is by far the dominator in this category. Housing 5 fans this thing is literally made for air cooling. The sides have a grill type of layout to expand surface area for heat diffusion. Also the rear is not normal, it has 2 fans to expel even more air instead of having the I/O shield as a barrier.
Best Looking
Best HTPC
Best Mid-ATX case
Best Full Tower
With full towers, I acknowledge that people have different taste, some liking a more simplistic refined style, some enjoying a futuristic twist, and some going with a show it all style where you enjoy people noticing the light glaring from your rig. I've pulled a different full tower for each of these categories.
The full tower that is for the refined type is the TJ10, allowing a large amount of upgrades to be done while still allowing room to spare.
Source:
3DGameMan
In the still partially refined, but futuristic category we have the Cooler Master Cosmos. This case although still not blazingly "out there" still makes itself seen, and has some interesting design features that many cases do not.
The blaring lights and windows come in at stop 3, the ThermalTake Armor w/ 25cm side fan. This case, while offering high end cooling also allows you to have the gamer looks of a system, the perfect case for someone who wants their system to be NOTICED.
As we can see, this thing also has the ability to hold large amounts of hard drives and CD/DVD burners (blu-ray if you choose)
Best OEM Case
The Blackbird 002 is a revolutionary computing concept, the idea of a foot on the bottom to provide extra surface area on the outside of the case is something no one else came up with. Unlike all of the other OEM computer cases, this one did something original rather than add some flashy lights and call it pretty. Case closed.
Best Upgrade-Ability of the case
The winner here is the LL343B, in my opinion and others holding a large amount of customize-ability.
A company worth noting is
Mountain Mods
which make custom cube cases that will suit any user's demands quite surely.
Best Discount Case
The Ultra Aluminus is a fantastic discount case allowing you to have a bunch of room without the $150 cost. It certainly isn't as amazing as some of the expensive cases otherwise mentioned here, but for those of you looking for a full tower while trying to squeeze into a smaller budget, this may be a good fit for you.
Qualifications for best Upgradeability *#of HD's--- vid card clearance-- removable inner racks---5.25 openings---fan openings---Built in water cooling---water cooling friendly---internal space---external connectability*
If anybody has other categories please post them
The overall idea I had was that in general, cases don't evolve as rapidly as other components so if this thread were to be stickied it would still hold water (and I would regularly update it) in the future. So if you all post about it in here I'll start adding images and putting categories together maybe even a 1st 2nd and 3rd for each category.