Quote:
Our experience with the ASUS Rampage Formula has been tremendously enlightening thus far. Although we can confidently claim a long-standing familiarity with MCH Read Delay (tRD) and its affect on overall system performance, this motherboard provided us exactly the foundation we needed to develop our current understanding of just how some of these previously elusive settings really work. There is no reason why any enthusiast should not be able to arm themselves with this information in their quest for the perfect overclock based on overall system performance. We sincerely hope that the Rampage Formula is the first of many boards from ASUS to incorporate this kind of great innovation. We have grown accustomed to using it now, and we don't want to go back to the old methods of manipulating tRD.

The Rampage Formula's layout is as close to perfect to possible - water-cooling enthusiasts will have no problems fitting two ATI graphics cards in Crossfire, even when installing full-coverage water blocks. Through-hole mounting for the Northbridge and the ability to remove the stock cooling solution without disturbing the portion covering the MOSFETs in the power delivery circuit is especially nice. Fitting an after-market heatsink on the MCH will be simple and straightforward. Then again, this may not be necessary; we actually found the X48 to be cooler than the X38 in the production level boards.

The ability to use DDR2 is another great benefit to consider when selecting an X48 board. Again, ASUS has made the right choice in this arena and has decided to provide separate solutions based on each memory type. For the ultimate in performance, though, we suggest you check out DDR3 based configurations if you can afford it.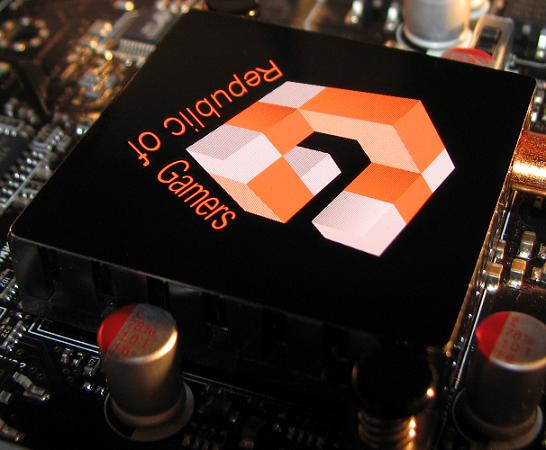 We anxiously await the impending availability of this board; we know that its release - and that of its DDR3-based "Extreme" brethren - has the potential to usher in a new round of 3D performance records from today's top overclockers. The early maturity of ASUS' BIOS coupled with the capabilities of the Intel X48 chipset make a fantastic combination for achieving absolute top speeds. For those of us more firmly grounded in reality, rest assured that we have a hard time finding reason not to recommend the use of this board in even the most demanding new systems.

It would be ignorant of us not to expect other companies such as MSI, abit, DFI, and Foxconn to follow suit with the introduction of their top-end X48 boards. In fact, just last week we took an in-depth look at the

Gigabyte GA-X48T-DQ6

and what it had to offer. Although it's not quite as strong out of the gate, given time we expect BIOS improvements to close the gap. The Gigabyte board also uses newer DDR3 technology, so whether or not ASUS' comparable board will experience the same types of problems remains to be seen.

One thing is for certain, Intel and ASUS have teamed up to bring us another great overclocking choice that sets a new standard in the market. Early reports of limited performance improvements may have tempted you sit out the X48 release. Based on our results from the ASUS Rampage Formula, we will go on record now and reject our previous position. We will be running X48 boards in our personal systems; what about you?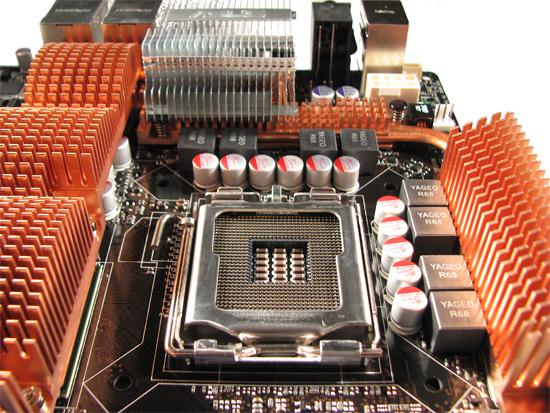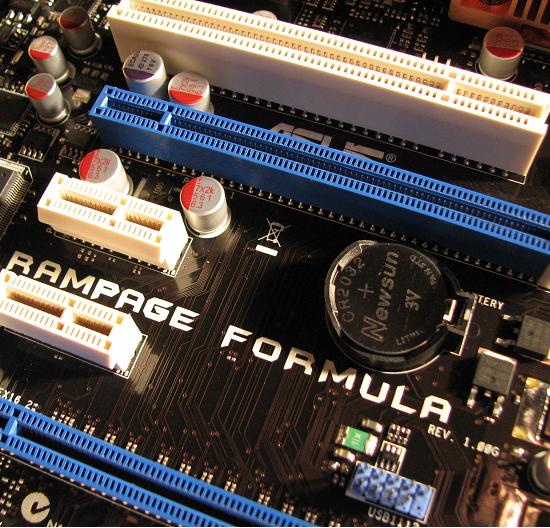 Source:
AnandTech