So... I have some random stuff for sale. Just stuff I have lying around that I never use.
I might add a few things here and there. Most of the stuff are things I buy on impulse and later regret
Please read:-------------------------------------------------------------------------------------------
HEAT:
three4seven (23-0-0)
Ebay:
supaphish (52-0-0)
I only accept NON-CC paypal.
I only ship to the lower 48 states.
CONFIRMED addresses ONLY.
PICKUP IS PREFERRED
Pickup in the chicagoland area.
CASH only on pickup
Please feel free to PM me with any questions you have. I try to respond within 3 hours during the day.
-------------------------------------------------------------------------------------------
On to the goods
New Express Men Woven Striped Shirt - $25 shipped
Quote:
Never been worn or washed. Still has tags. I bought it, and it has been hanging in my closet since then. I like my dress shirts a bit more fitted.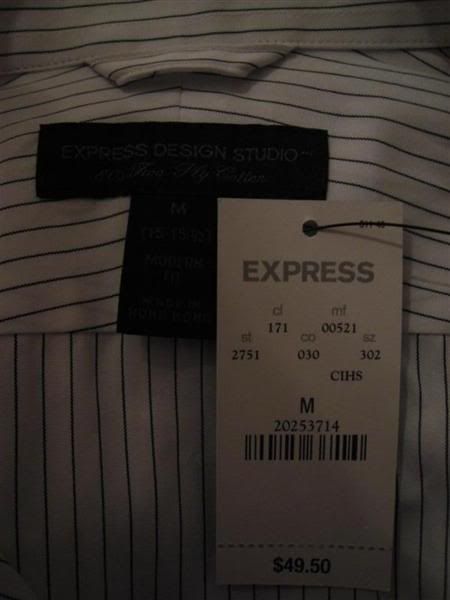 Shure E2C earphones - $40 shipped
Quote:
I seriously used these for 60 seconds. I am a bass lover, and these just don't provide the "oomph" I am looking for. That being said, these are obviously in like-new condition. The current ear tips have been cleaned with ispropyl alcohol. Comes with an unopened bag of ear fittings, case (as shown) and the instruction manual. The red "box" it came in won't be shipped as it is odd shaped (and large) and not worth the extra cost of shipping.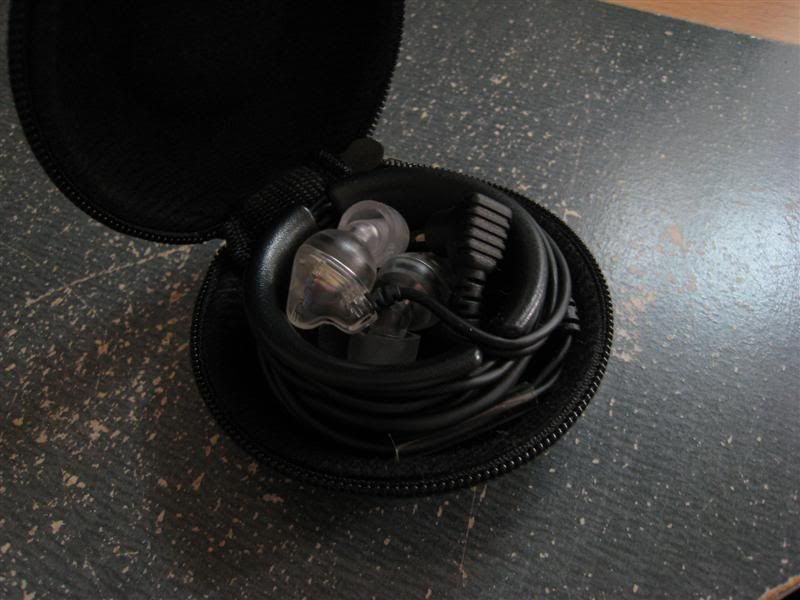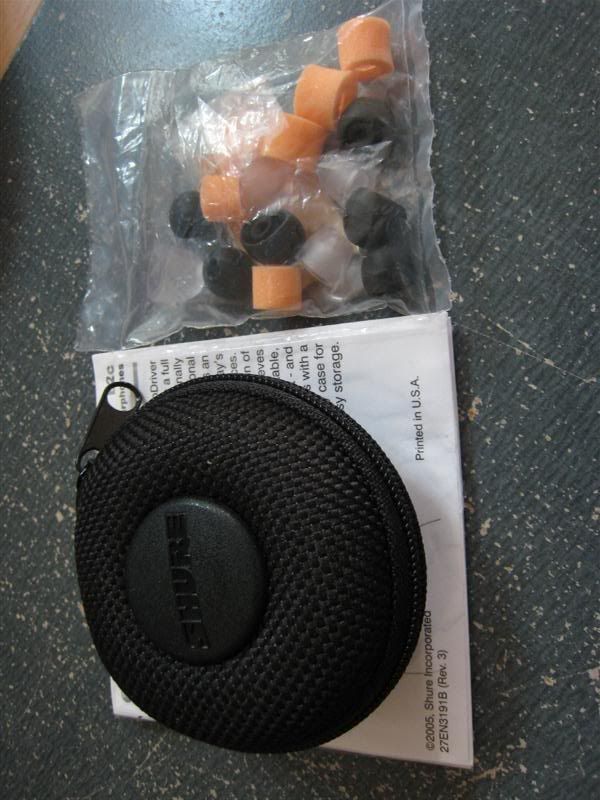 New/Sealed Logitech MX 518 - $30 shipped
Quote:
I just purchased a Deathadder for a spare mouse (and I have another spare MX 518), and I realized I just have too many spare mice. So this one is being sold. Brand new.


Genuine Dell Inspiron 6000 9 cell battery & Sony S series battery -
$35 shipped for the Dell, $25 shipped for the sony.
Quote:
The dell battery:

The inspiron battery also works for a few other dell inspirons as well. This is the "extended battery" versus the stock 6-cell. Model type : U4873 rev A02

It is pretty much brand new. I plugged it in and tested it under batterystat : 0% wear, 0 cycles.

Sony battery:

It was used very scarcely (I used an extended battery). I no longer own the laptop to test the battery (although judging by how little I used it, I would be surprised if it was anything less than great), so I will say sold as-is.