Looking for a moderate gaming notebook. (7900gtx, 8800gt), don't care what brand, warranty is nice, but not a must. Size, doesn't matter (In this case) but a 17 would be nice. I can throw a couple of dollars in if needed. If you'd like to buy the unit outright, I'll take 800 for it. Edit: Other gadgets, computers, ps3, cool stuff..... you know.... will be considered. I'm open to offers.
Code:

General

Width
    7 in
Depth
    6.5 in
Height
    4 in

GPS System

Recommended Use
    Automotive
Receiver
    8 channel
Connectivity
    Bluetooth-enabled
GPS Functions / Services
    Speed, Automatic route navigation, Distance, ETA (Estimated Time of Arrival), Heading
Voice
    Warnings, Navigation instructions
Antenna
    External
GPS receiver
    8 channel
Features
    Touchscreen
Software Included
    TeleAtlas United States and Canada

Built-in Display

Diagonal Size
    7 in
Color Support
    Color

Miscellaneous

Body material
    Plastic
Color
    Gray
GPS design features
    CD/DVD player, MP3 player, iPod, MOSFET50 X 4 amplifier, Supertuner IIID

Stock picture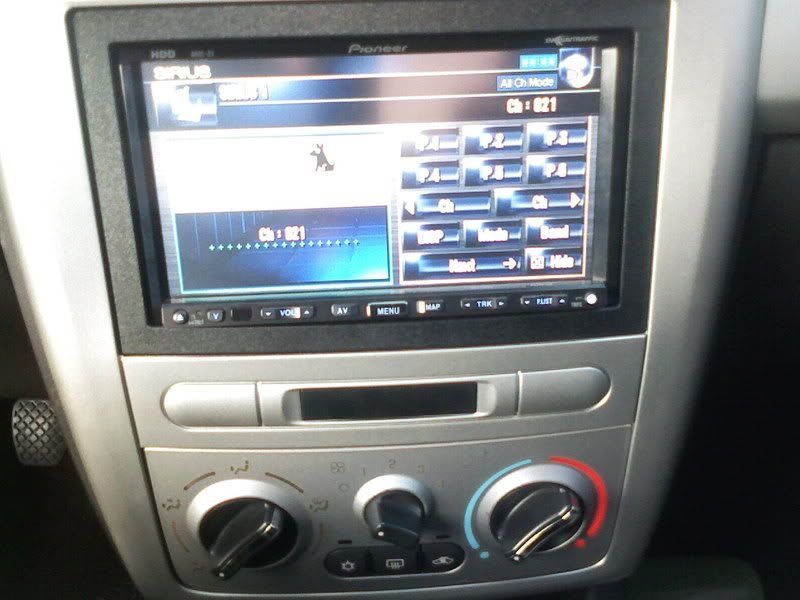 What is included: The Pioneer Avic Z1 unit with the stock (20 gig) hard drive. The Sirius adapter and antenna GM's wiring harness adapter thingy to keep your onstar and door chimes. (If needed) GM's wiring harness adapter to keep your steering wheel controls. (If needed) The backup camera, but I am told it is broken. If you have a Chevy Cobalt SS (and I think regular cobalt's) I will include the wiring harness and dash kit. The unit is still in my car. I won't pull it out until someone gives me cash or a trade. The unit functions 100%, however the GPS antenna is jacked up. You'll either need to know how to fix it (The male end came off) or buy a new one. Otherwise, the unit is in excellent shape. The pictures below are of the unit as it is now, in my car. They suck because I'm too lazy to buy a real camera, so, here are my cell phone pictures.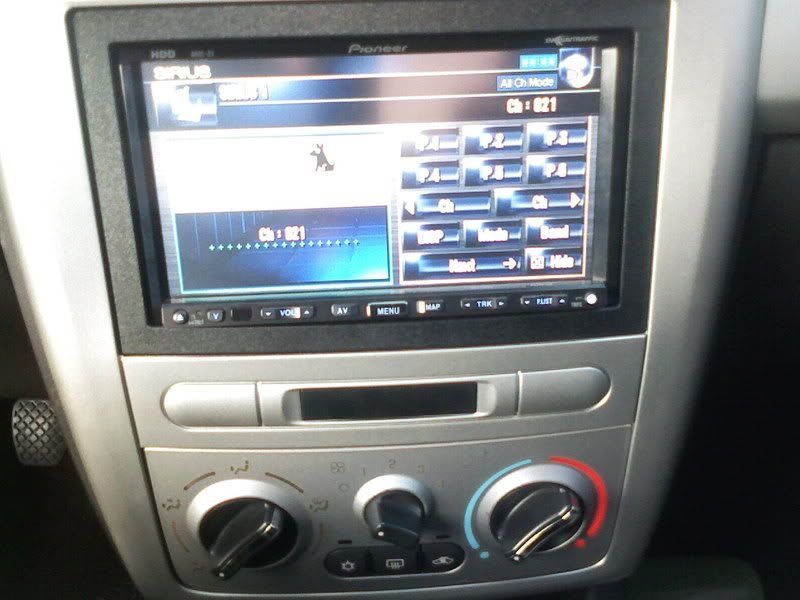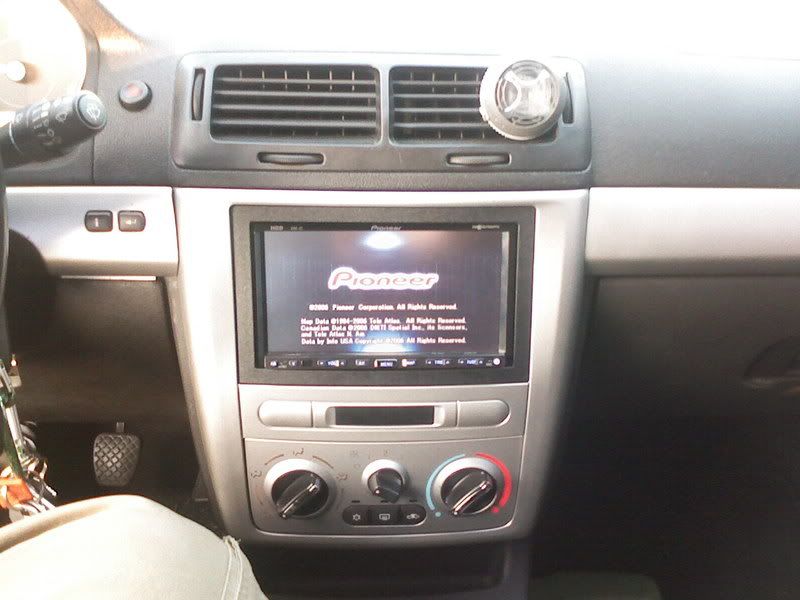 Before the install: