SlashGeaer
has reviewed the latest offering by Gigabyte, the T1028, and the review is good. It's not available in the US just yet but it is coming soon.
The system is a 10.1" touch notebook, and compared to it's predecessor seems much improved.
Quote:
Best news is that the screen accuracy is much improved and the palm-rejection technology has been tweaked for the better. The screen is resistive and so only single-touch responsive, but the trackpad supports multitouch.
The processor is better than before but
Quote:
the T1028 was never going to offer barnstorming performance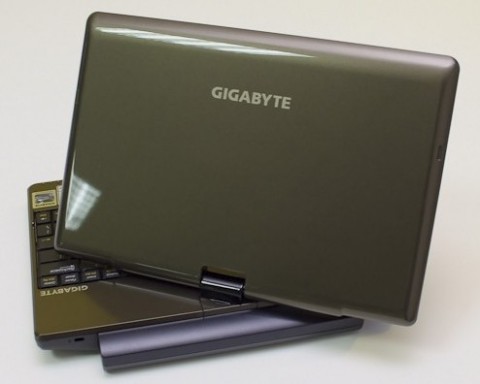 The battery is a 6-cell and gets 4.5 hours under a large load
Quote:
with all wireless turned on, the display at full brightness and volume at maximum, with the T1028 both playing a 1080p video clip and running Super PI.
And no reports yet but I think you can probably play U2 on it with no problems.
Source:
SlashGeaer