I got this problem about a month ago, everywhere is trying to charge me £200+ to get it fixed, when I paid £700 for this laptop less than 18 months ago. Below is a pic: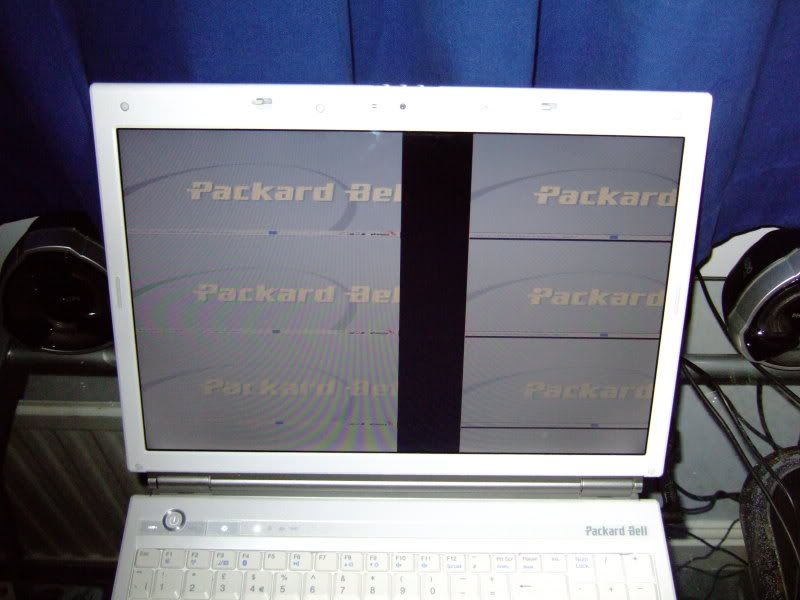 That's what happens when it boots, and everything is split into 8 screens like that. Windows won't boot at all, I've reformatted it, still doesn't work.Windows won't boot in safe mode.
I'm lead to believe it's a problem with the graphics card chip, but I don't know. Any suggesstions on what the problem is and how I could fix it?
This is the laptop:
http://reviews.cnet.co.uk/laptops/0,...9294448,00.htm
It first happened when I was playing Unreal Tournament 3, and the laptop froze. When I turned it off and back on, this happened. I played around with the motherboard, and it was working fine. Then after loading up Counter-Strike Source, it froze again. This time, I can't get it working.