Hola peoples,
I am looking for an 802.11N wireless minicard, but one that uses a usb interface instead of the pci-e lanes. This is for a laptop mod, modding blu ray into my laptop and i need the other full minicard connector for a decoder card.
Internal wireless is what I am looking for. No external usb dongles, or pcmcia cards.
This would be a wireless card similar to the realtek 8187B card, but one that does wireless N. The 8187B only does G, not a deal breaker but still want N.
The usb based mini-card looks just like a normal minicard however sometimes not all the connectors are there. This is because the pci-e lanes on the connector are not used.
Below is a tv tuner, but you can see how not all the connectors are there.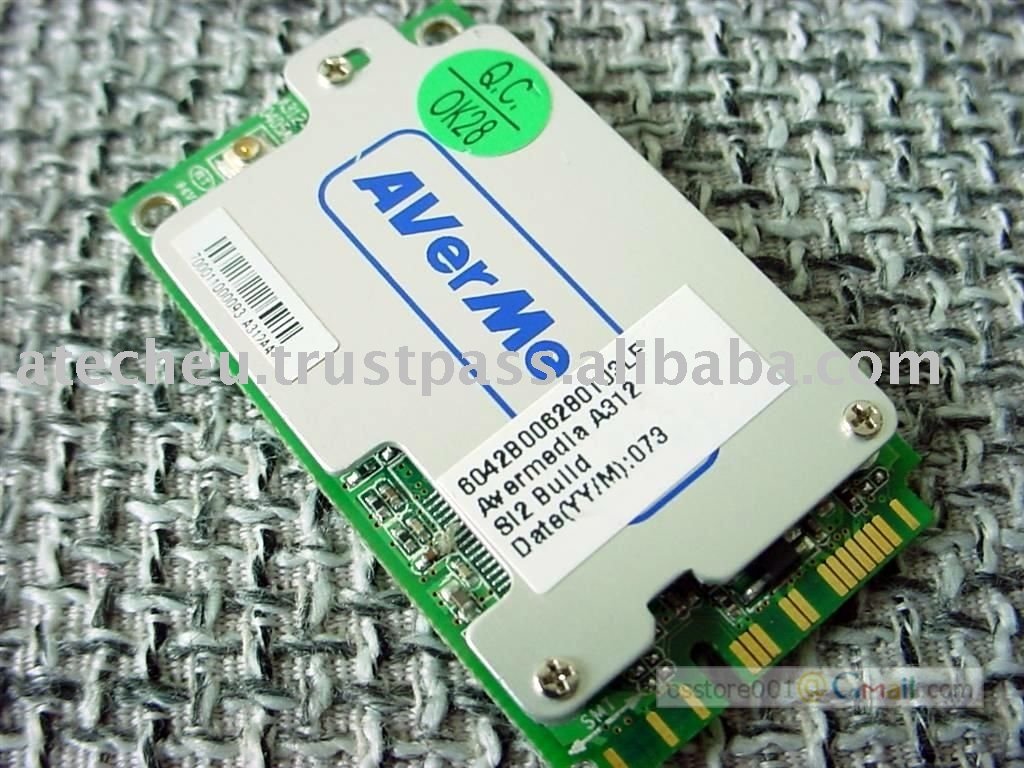 There are some restrictions:
No Intel cards will work on my laptop, Have tried 3945, 4965, 5100 etc. the laptop will not post.
I have also tried the newer Atheros AR9281 (XB91) card, just pci-e
The ralink 2920 based cards do not use USB either.
Anyone seen any other card that uses USB?
Any help is appreciated.
Thanks!