Probably old news for some of you guys, but I've found that just propping up the back of a notebook reduces temperatures quite a bit. I've found up to a 5°C difference just by raising the back by an inch.
For my Clevo M980NU, I used a piece of angle aluminum measuring around 1' long and is 1½" wide by 1/16" thick.
I drew a red line where the aluminum touches the bottom of the notebook.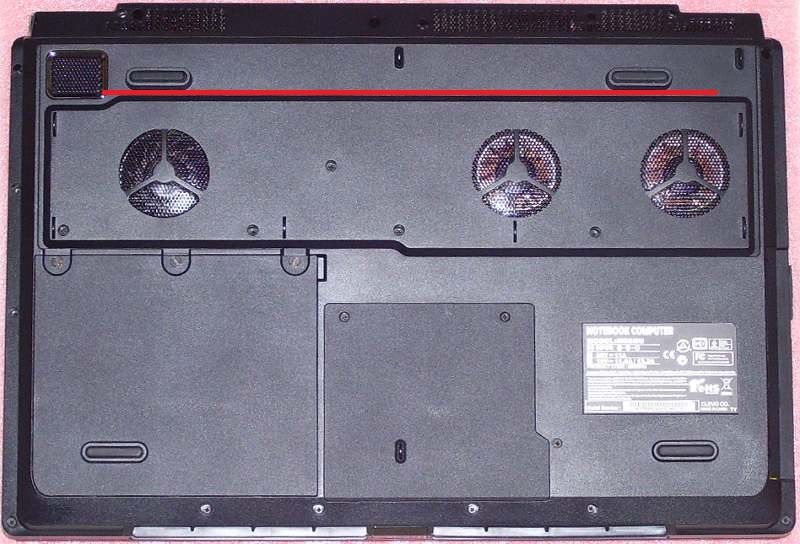 Here is the notebook as it normally sits on a table/desk. Note how narrow the gap is for the three fans to suck in air.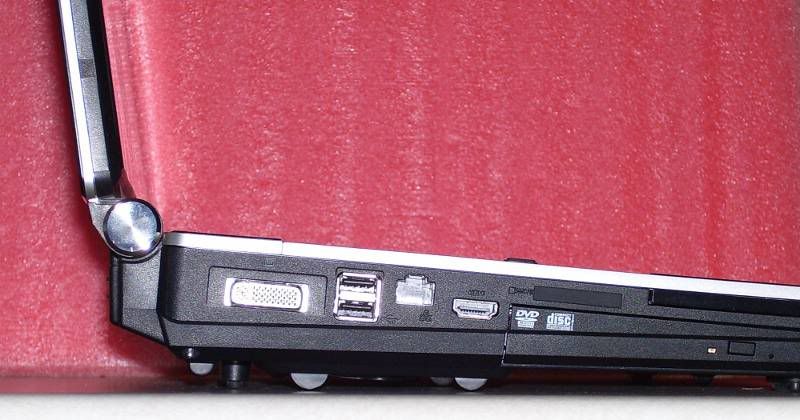 Voila! Instant air flow!