Intro
Not a complete review at this time as I just received it. I will update after some usage.
This laptop is intended to be my 24/7 general internet duty rig. It will be connected via HDMI to my Sony 46" lcd tv. First impressions were the superb packaging...outstanding job by Toshiba.
Specs:
http://cdgenp01.csd.toshiba.com/cont..._X505-Q892.pdf
What's in the Box:
The laptop, charger and set-up guides.
Design
I have found no faults as of yet. Everything works flawlessly and as a desktop replacement I don't believe I could have done much better.
Screen:
Glossy finish and did I mention it is huge? No eyestrain for this old fellow.
Keyboard
Key operation is very light and silent. I have not missed a beat yet.
Touchpad
Much like any other...I prefer and use an external mouse myself. There is a button to easily disable the touchpad right in front if desired.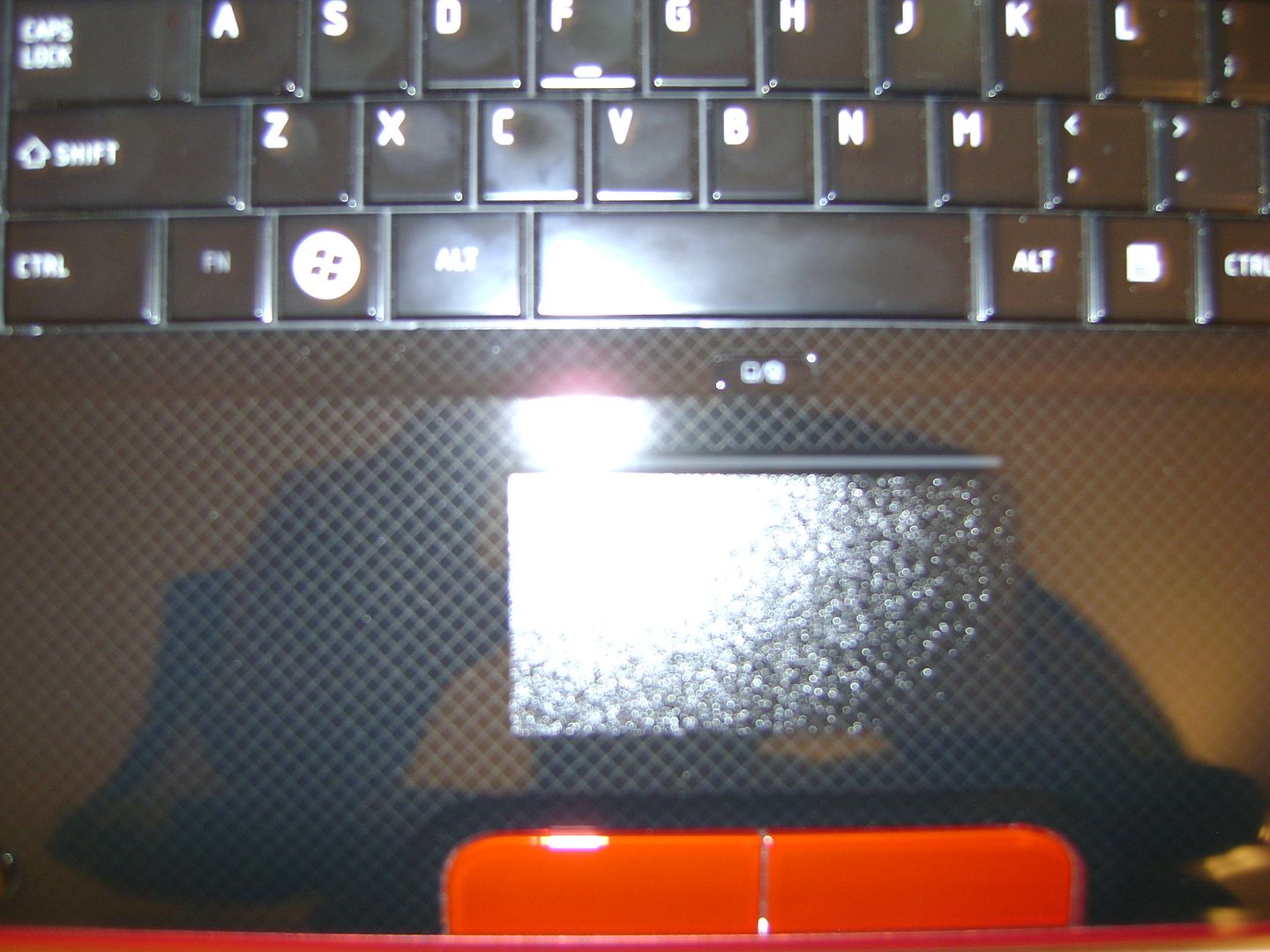 Features:Multimedia KeysLEDS
Plenty of available touch options on top such as speaker volume, mute, media player start-up, ect...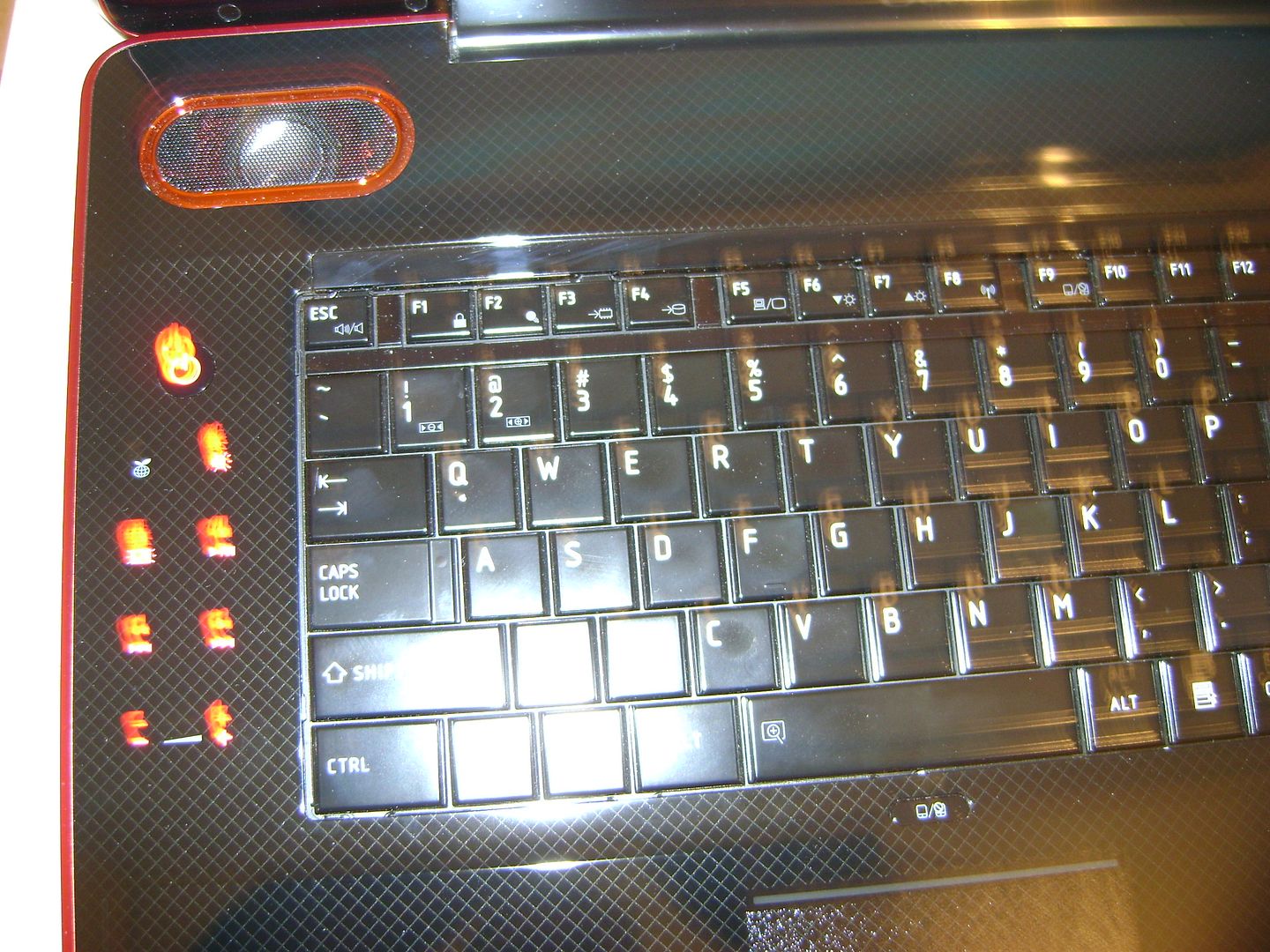 Wifi
–
Available, but not likely I will ever use it.
I must eat my words it seems...after some thought I decided to give wireless a try and it is working out just fine. Connected to my Sony 40" lcd tv via HDMI cable I am viewing an even larger screen as I type this. I even played some online COD BlackOp's this evening and it ran wonderfully with no lag or drop-outs (average 100fps).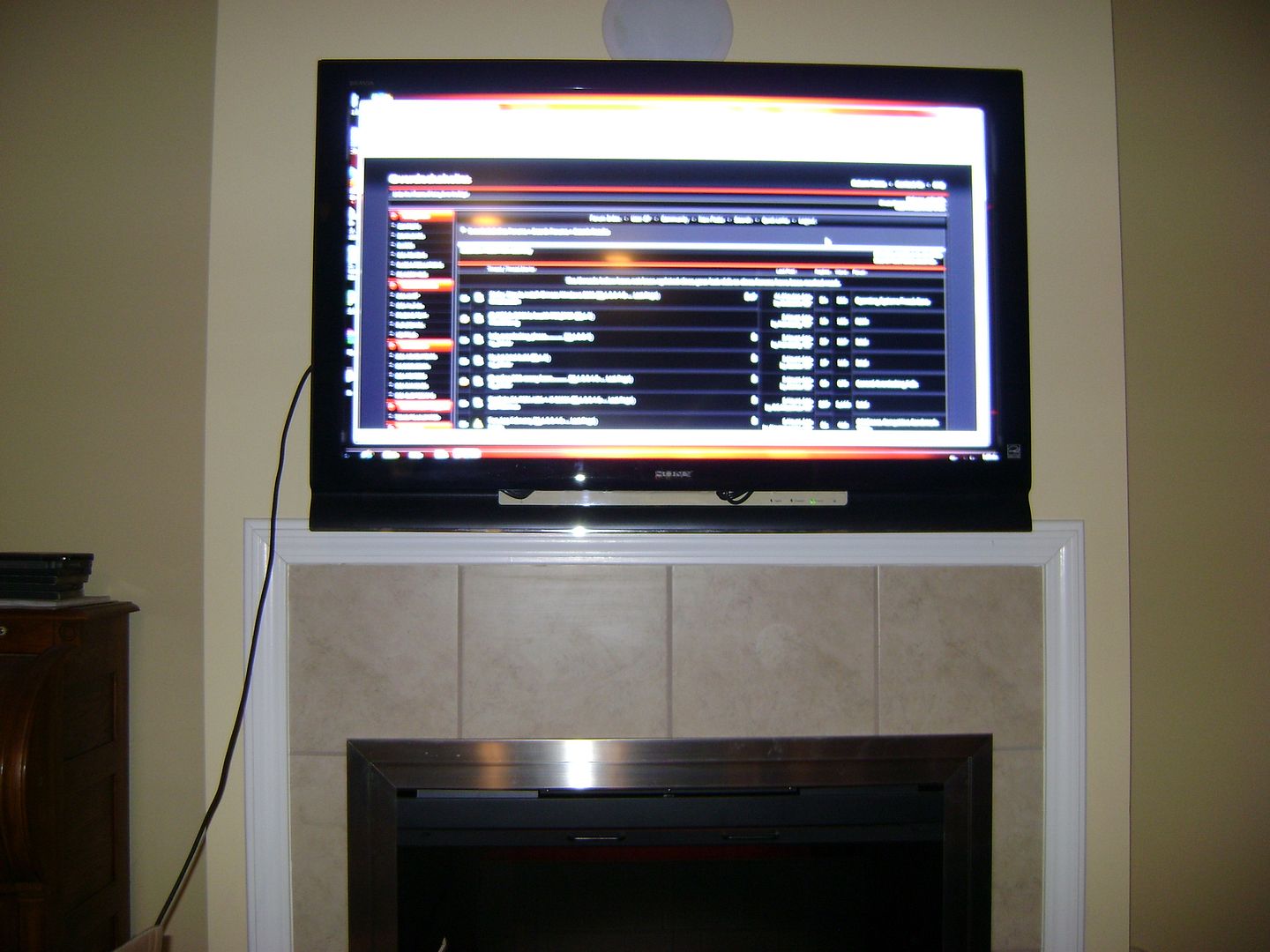 Speakers
Much better than I have ever seen on a laptop with my limited experience.
Input and Output PortsFront
:
Webcam PicturesRight Side
: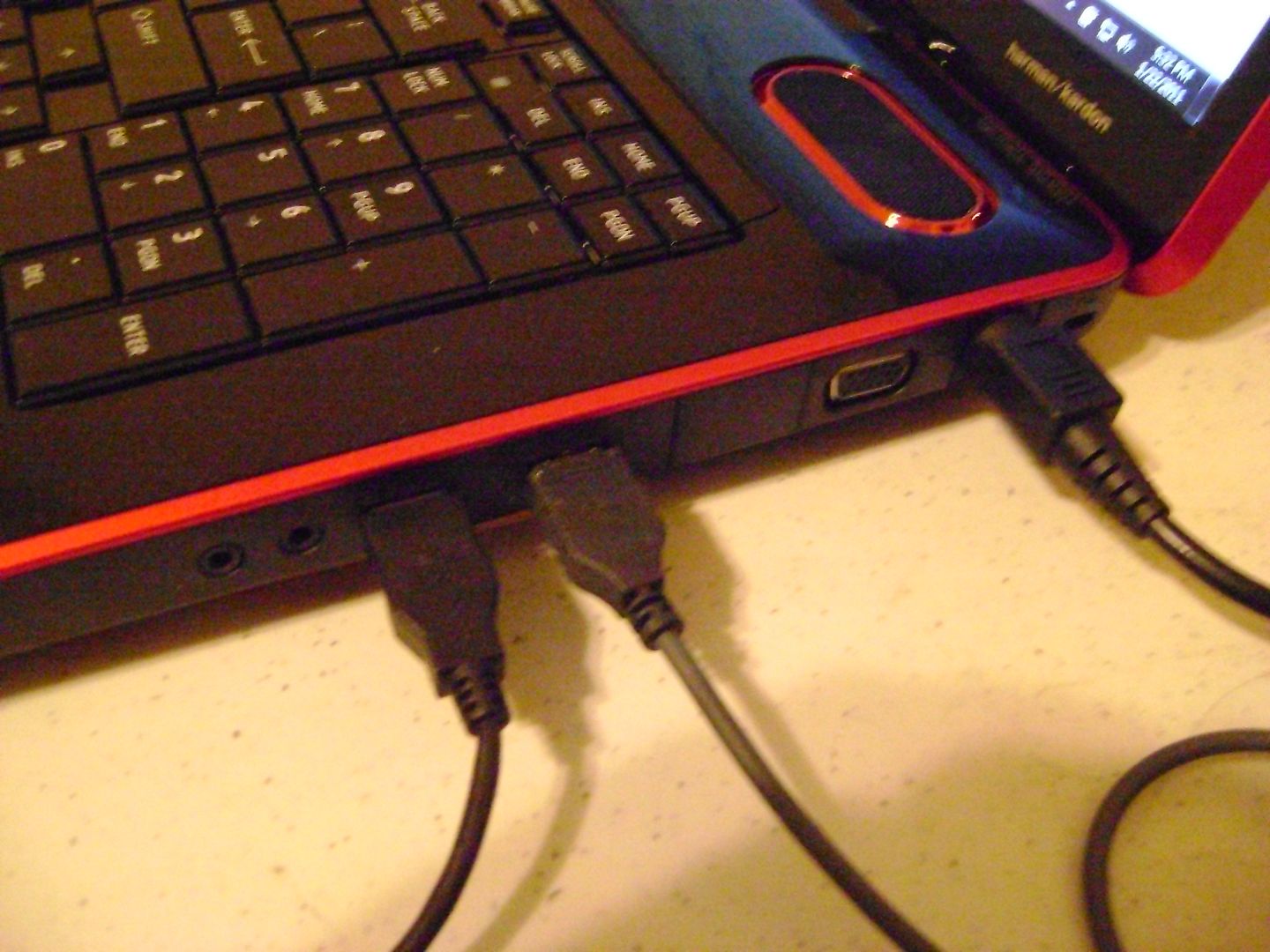 Left Side
: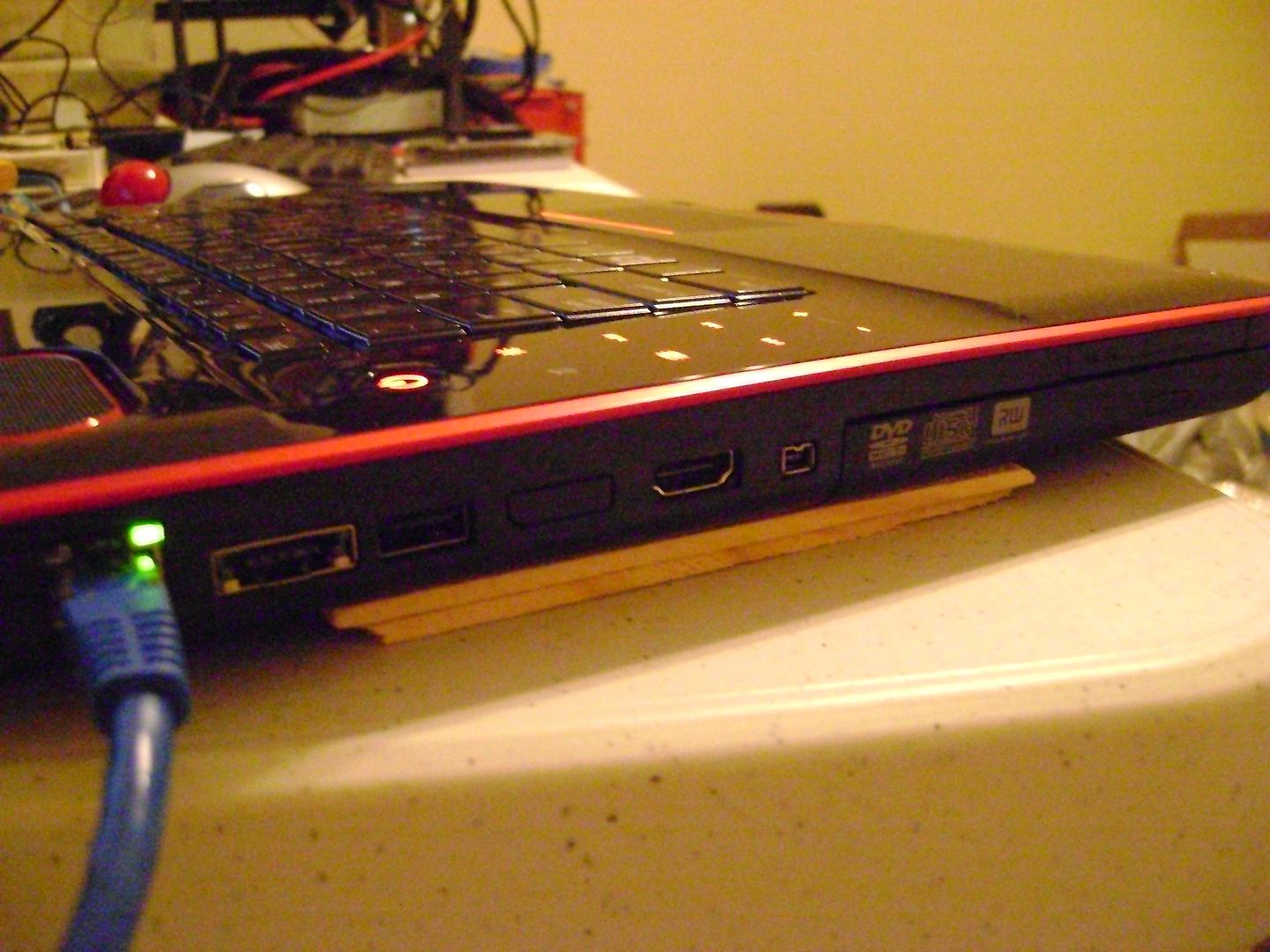 Rear
:
Bottom
: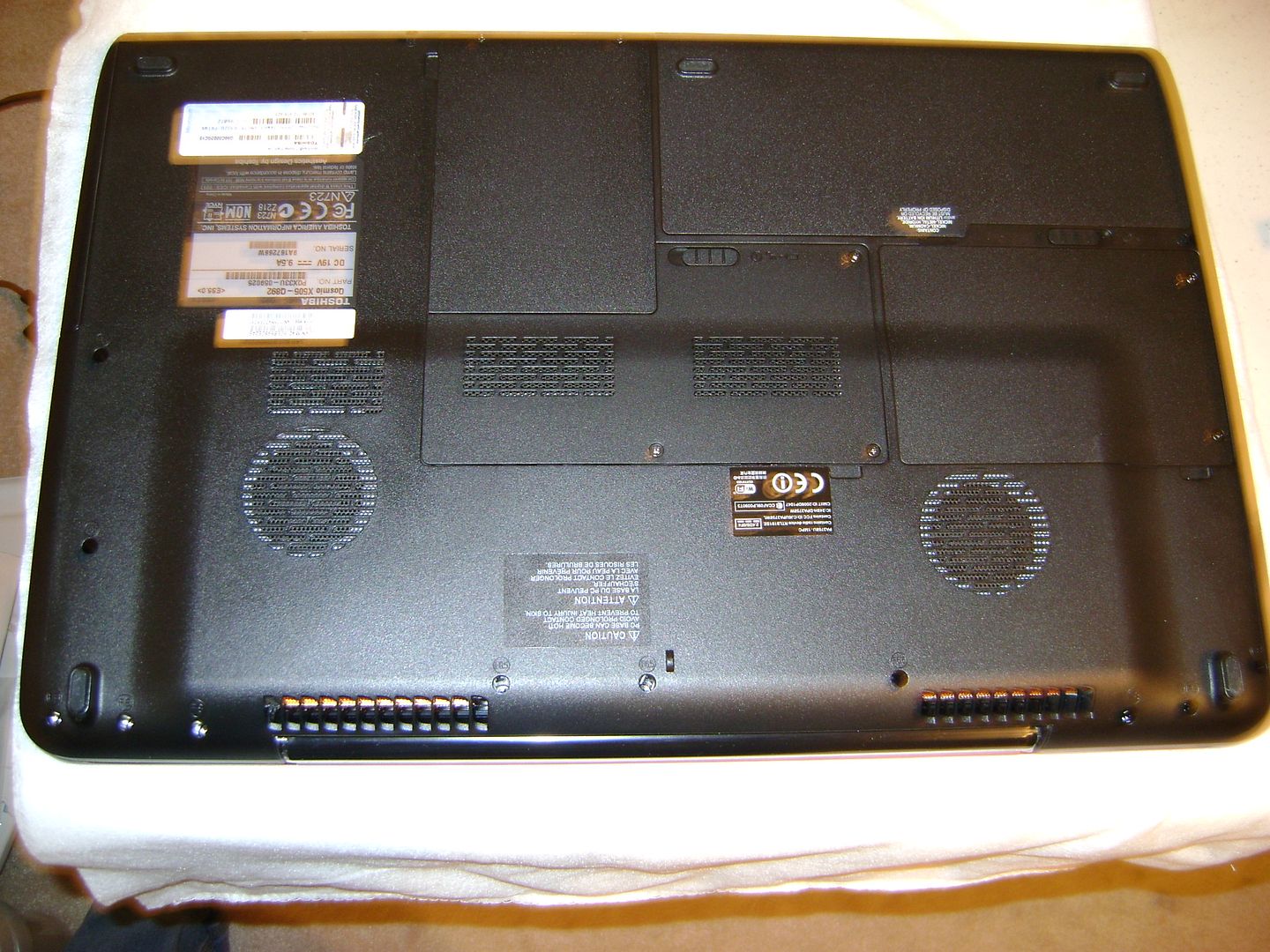 Benchmarks
Default settings: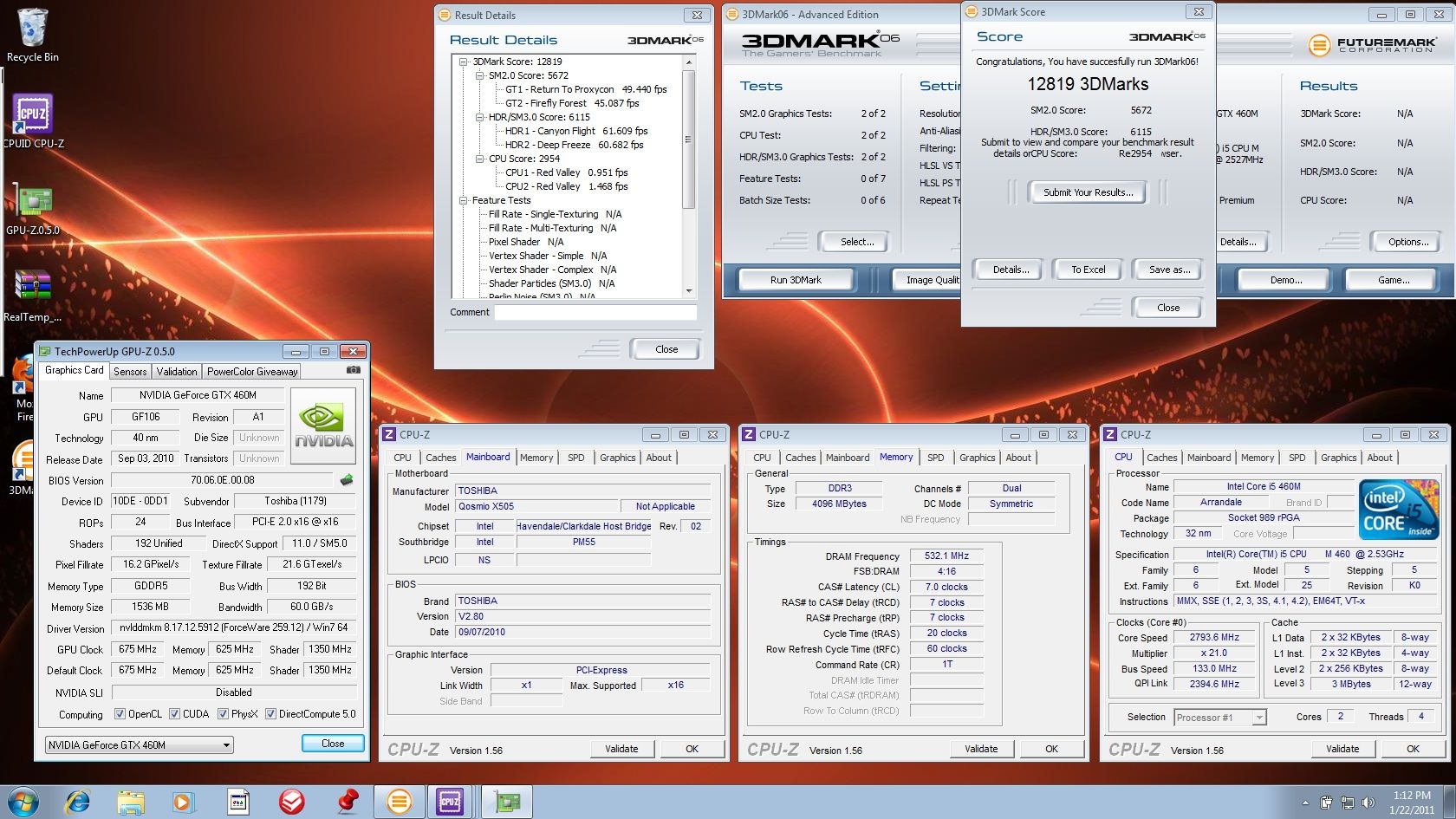 Clocked settings: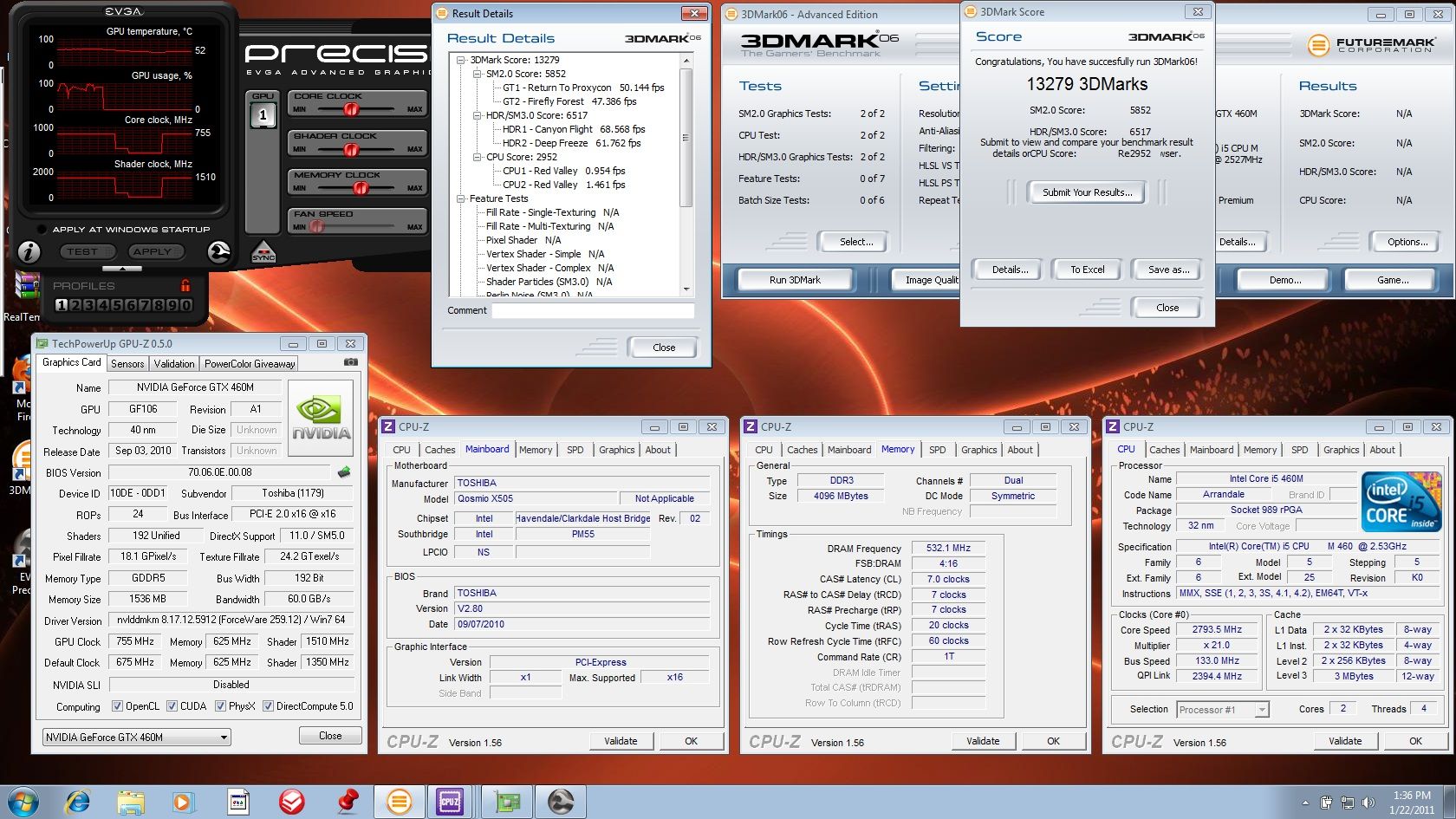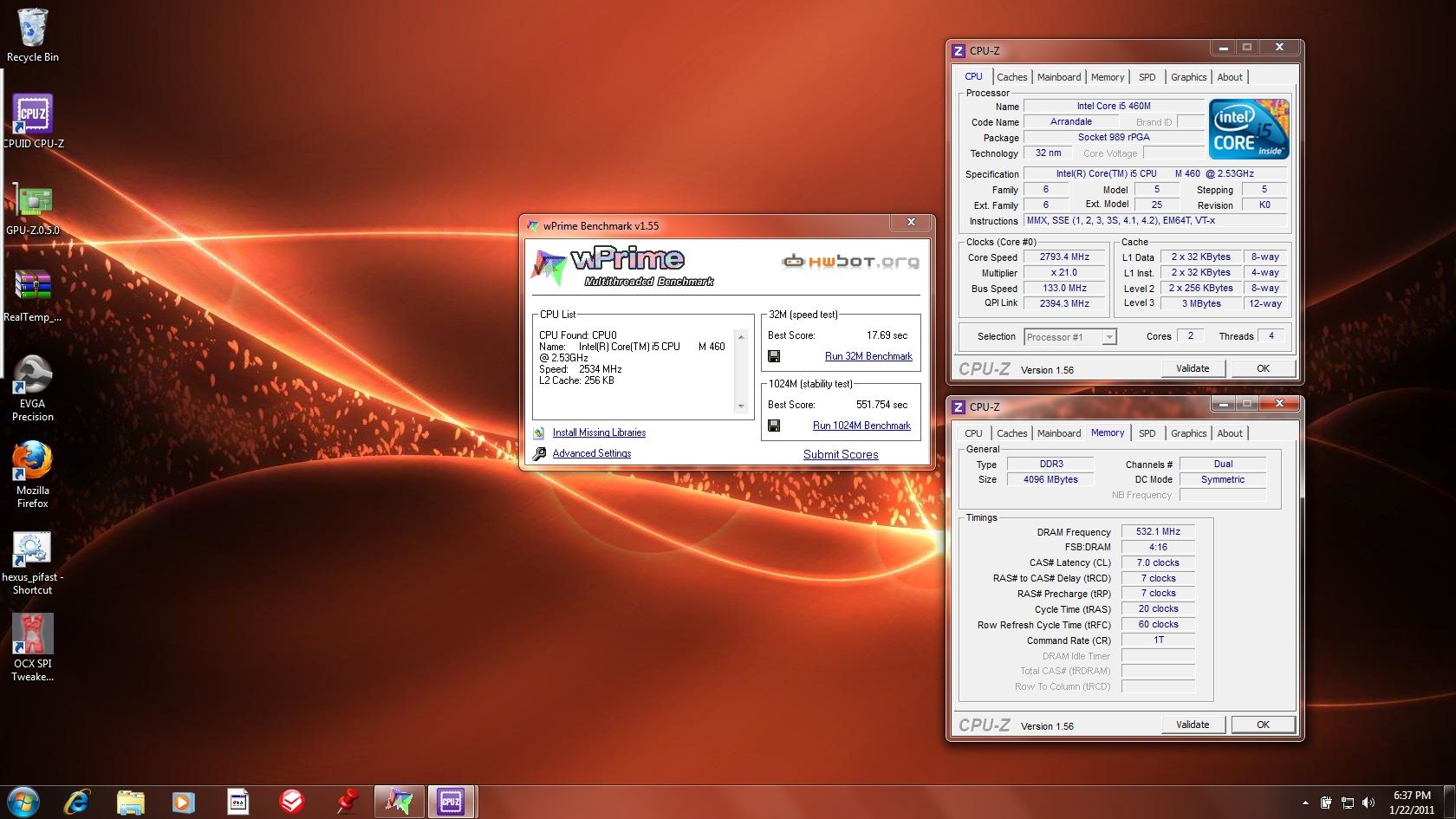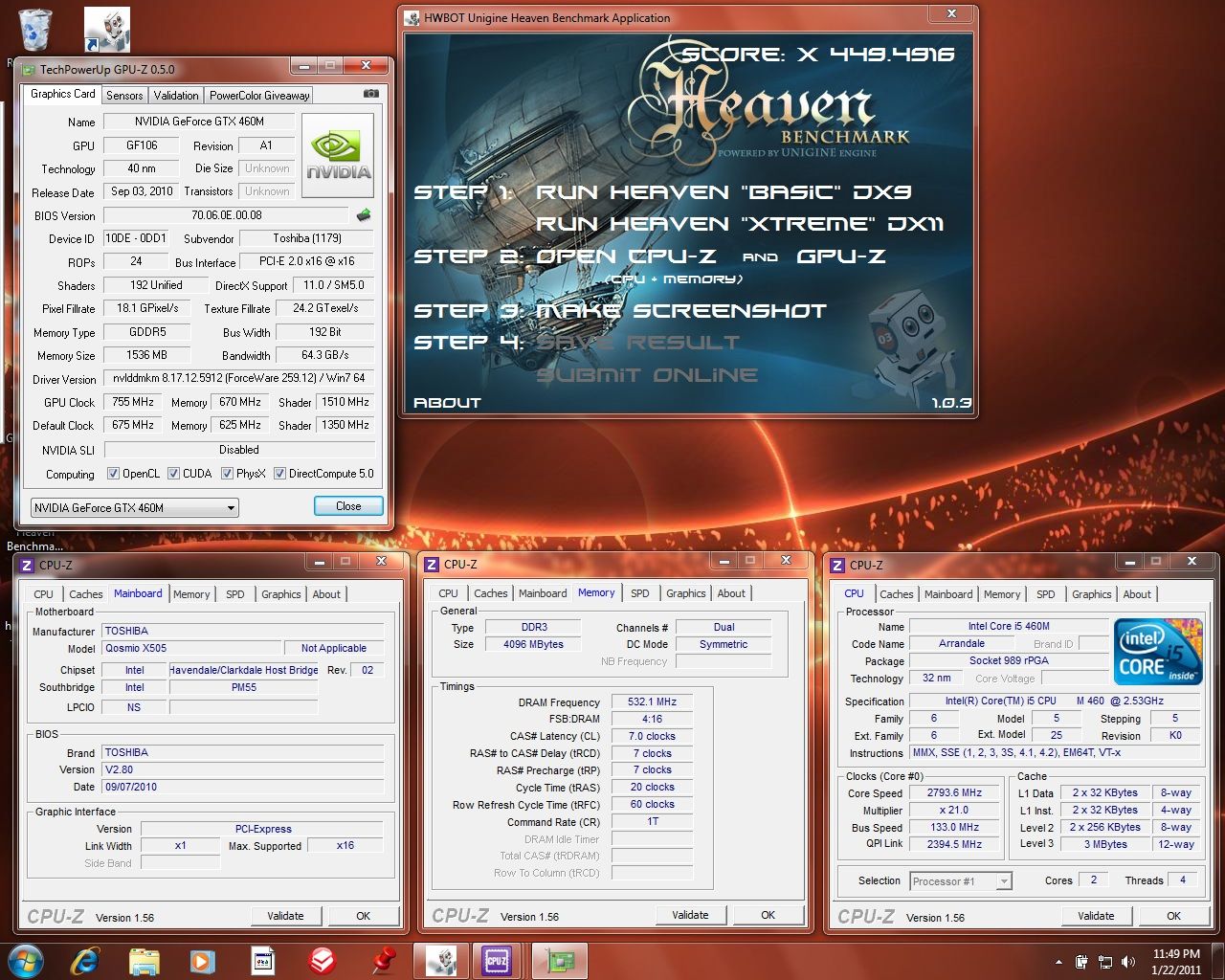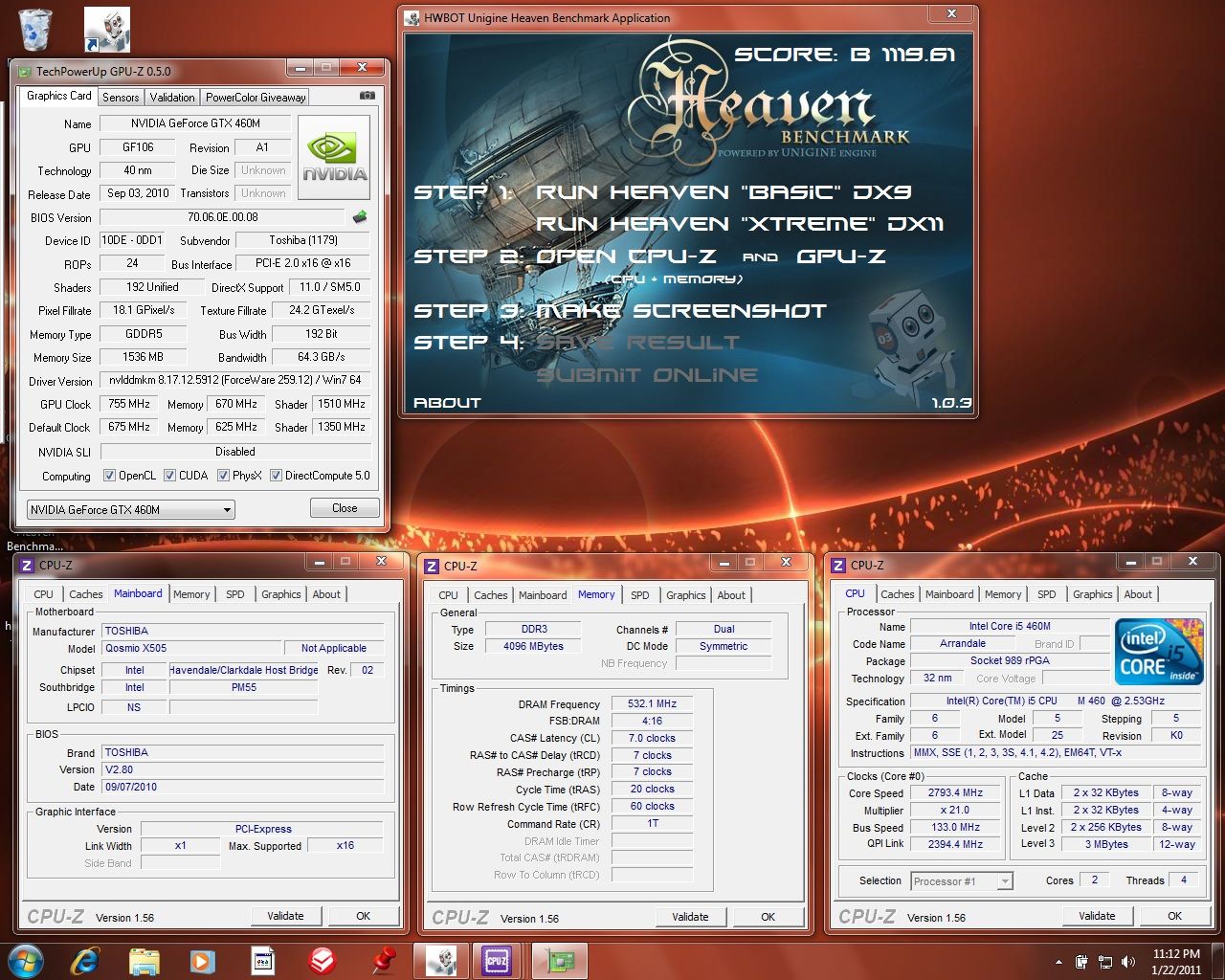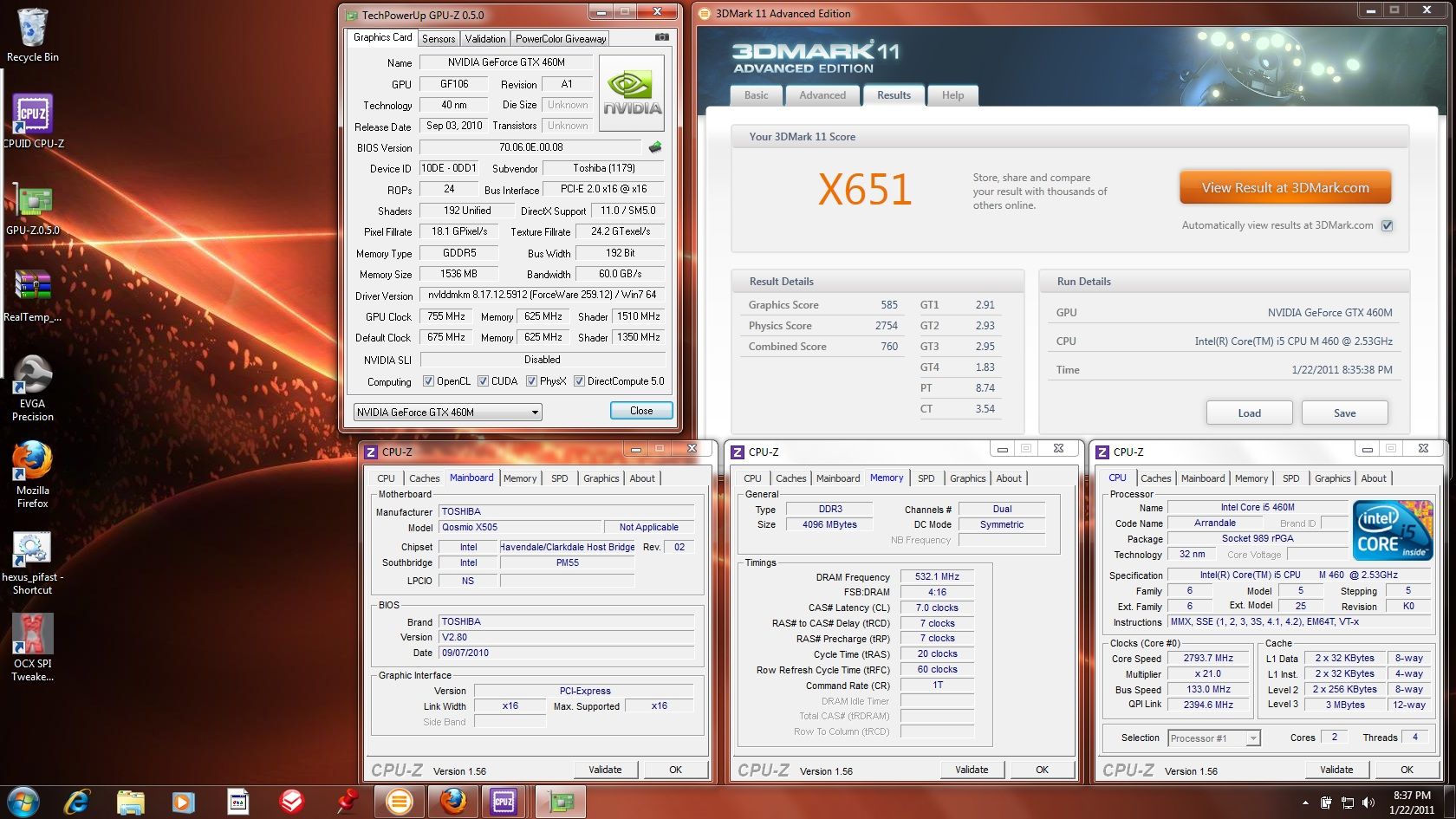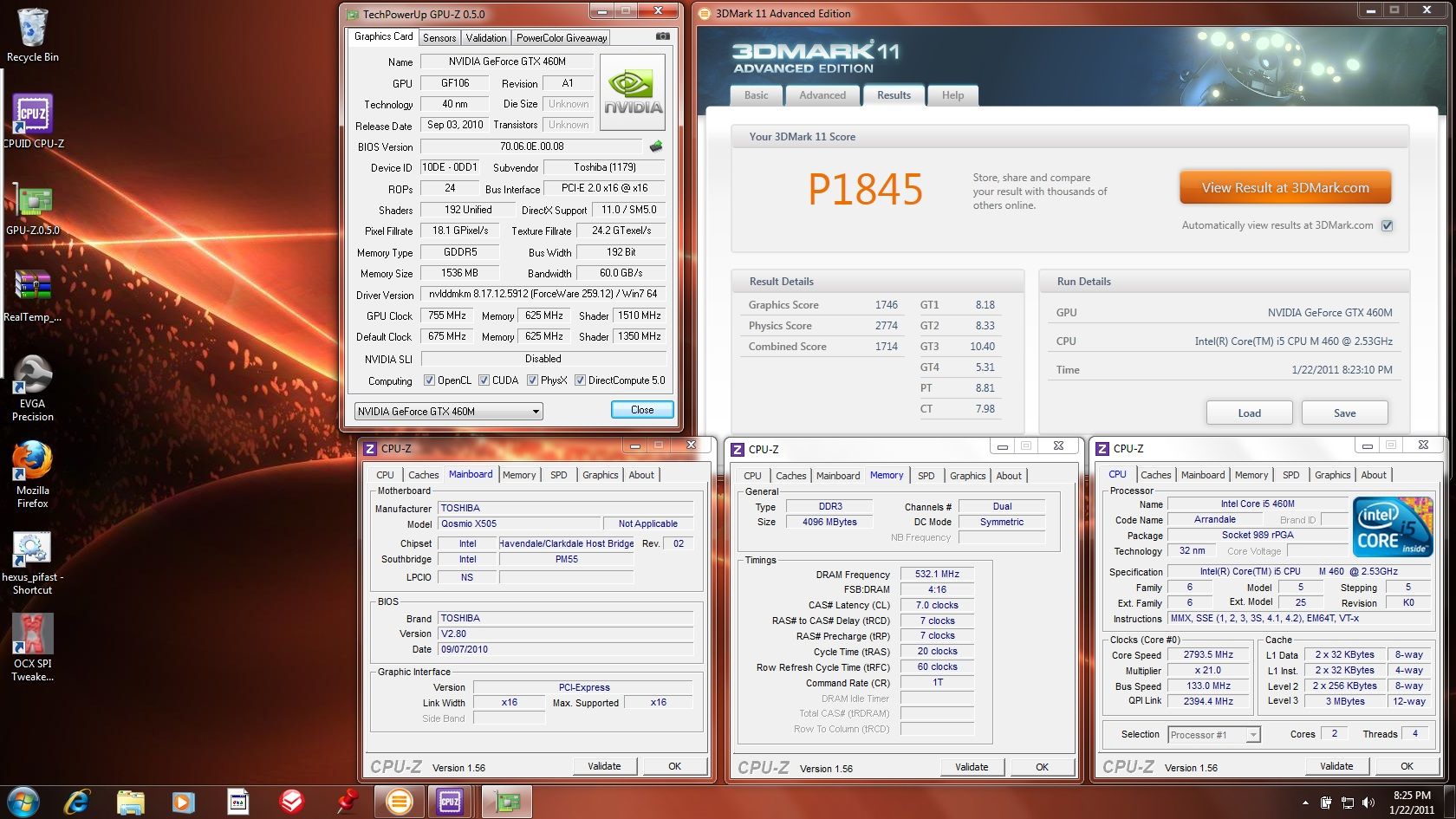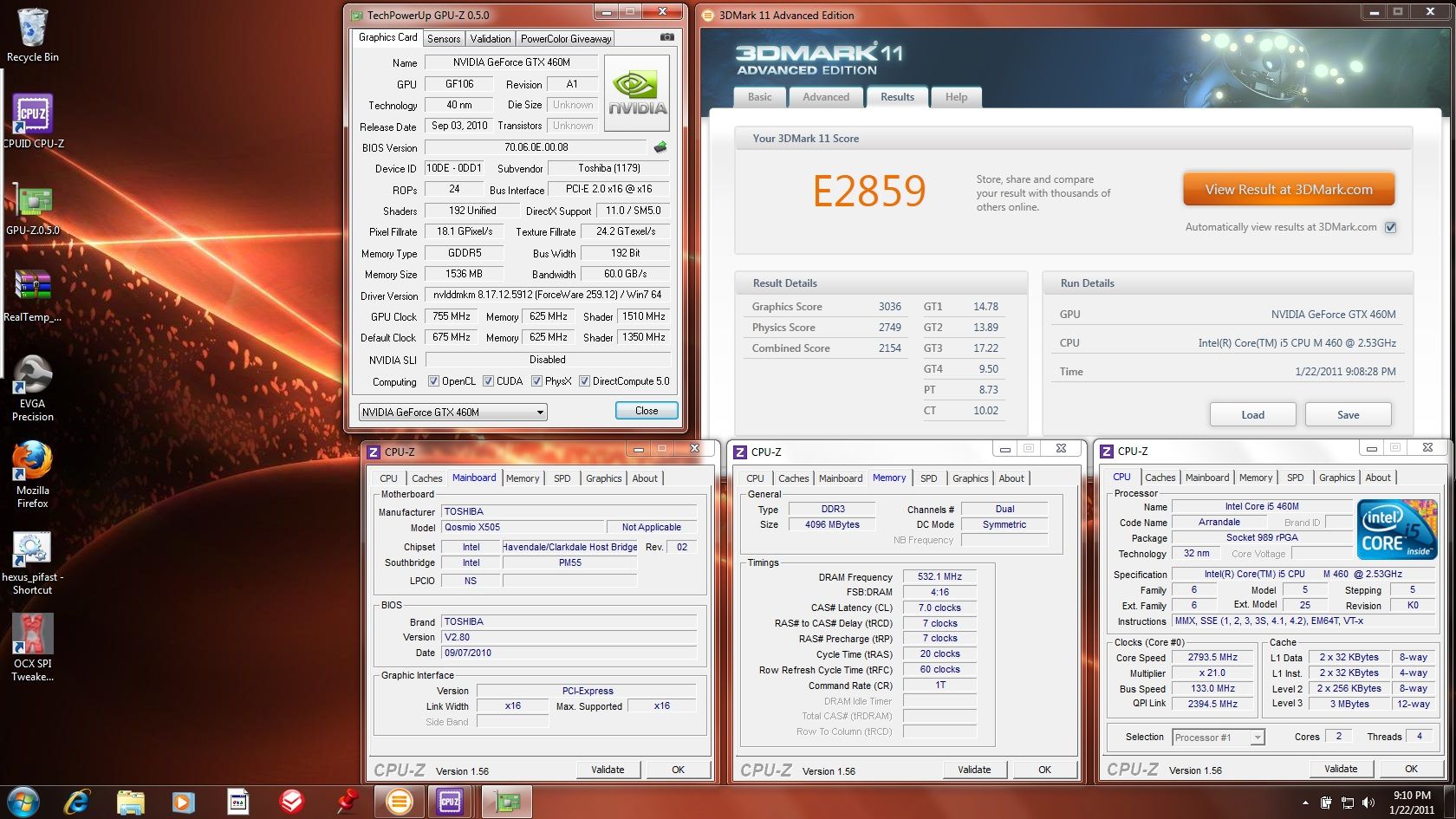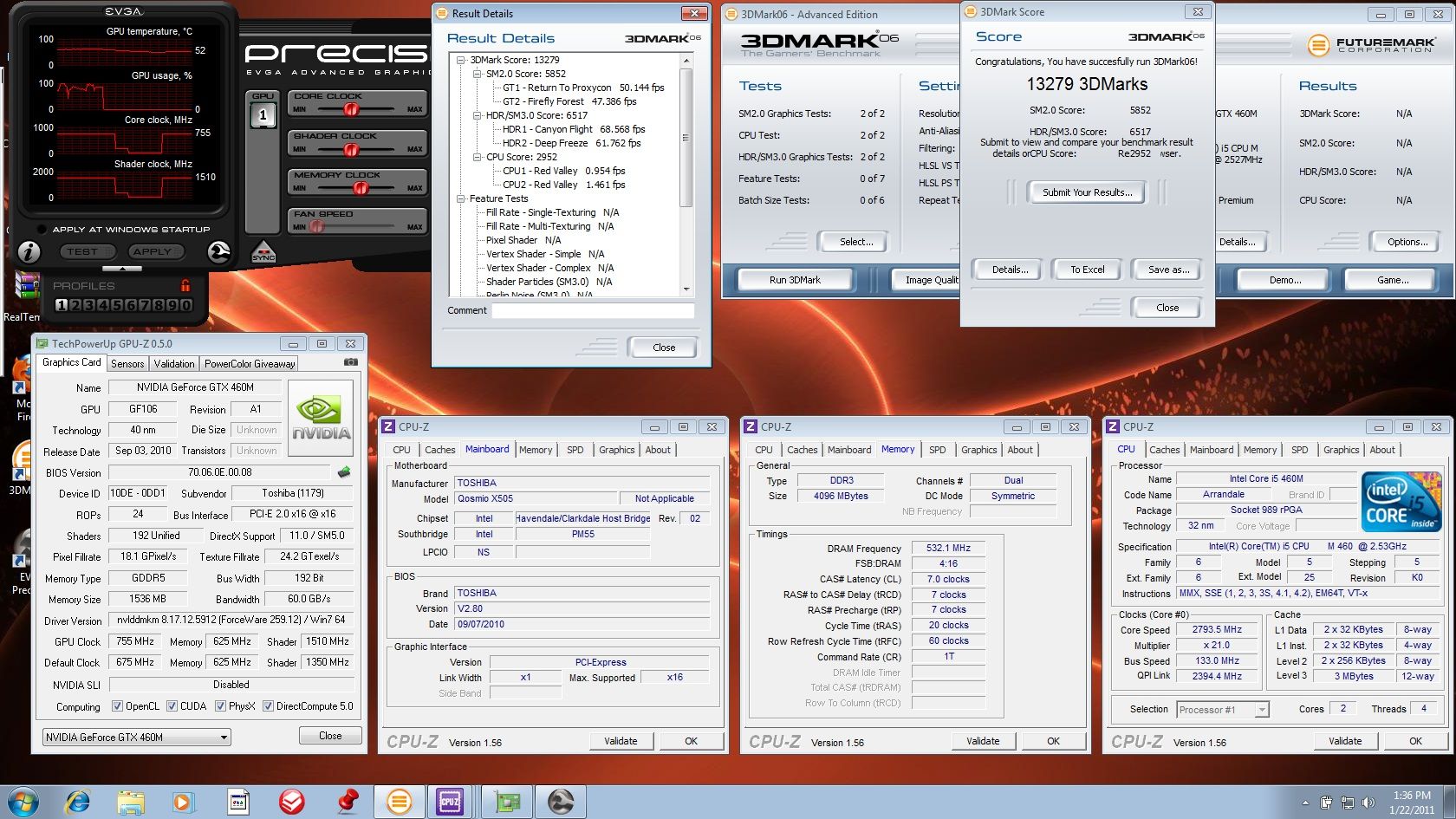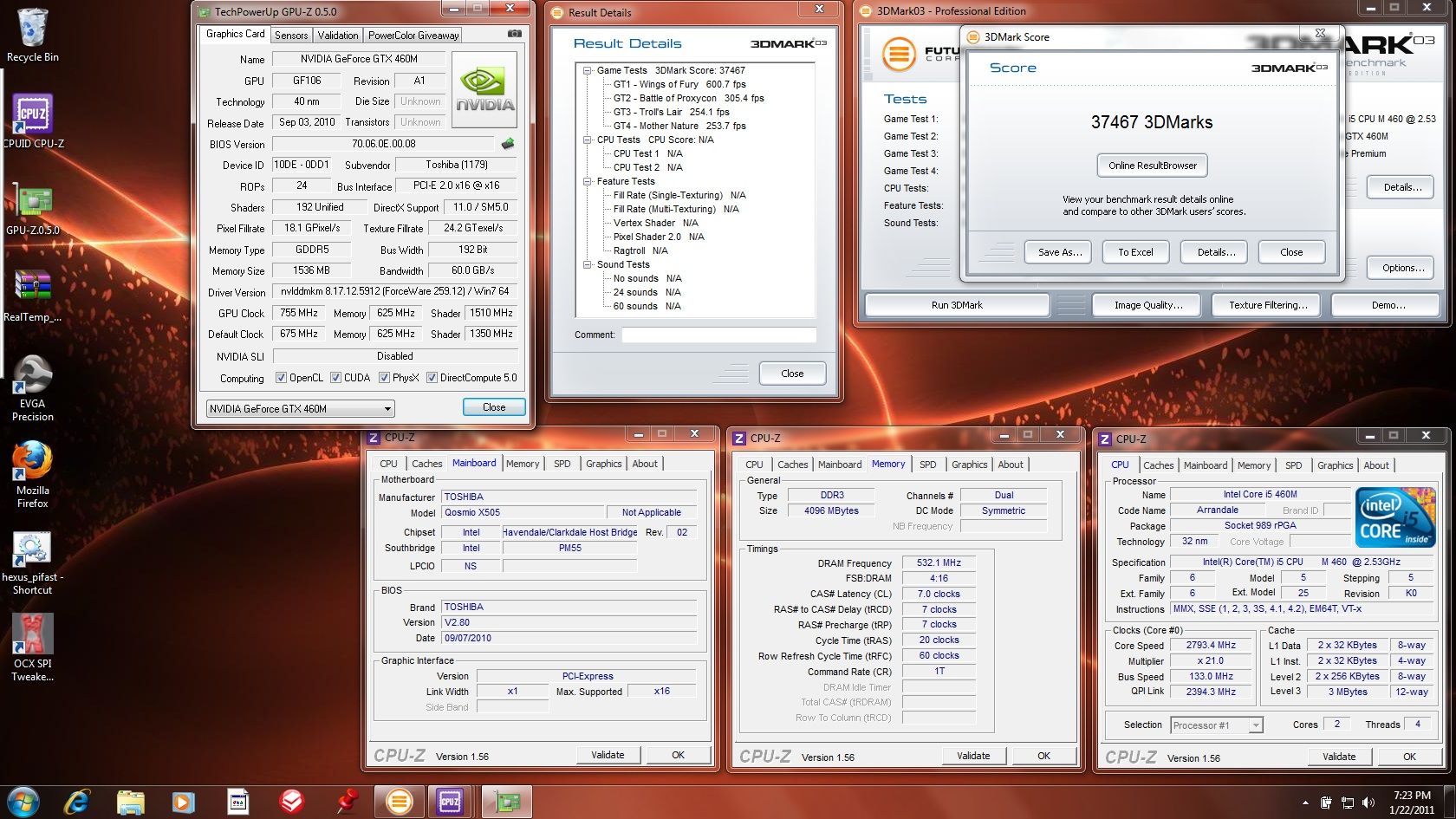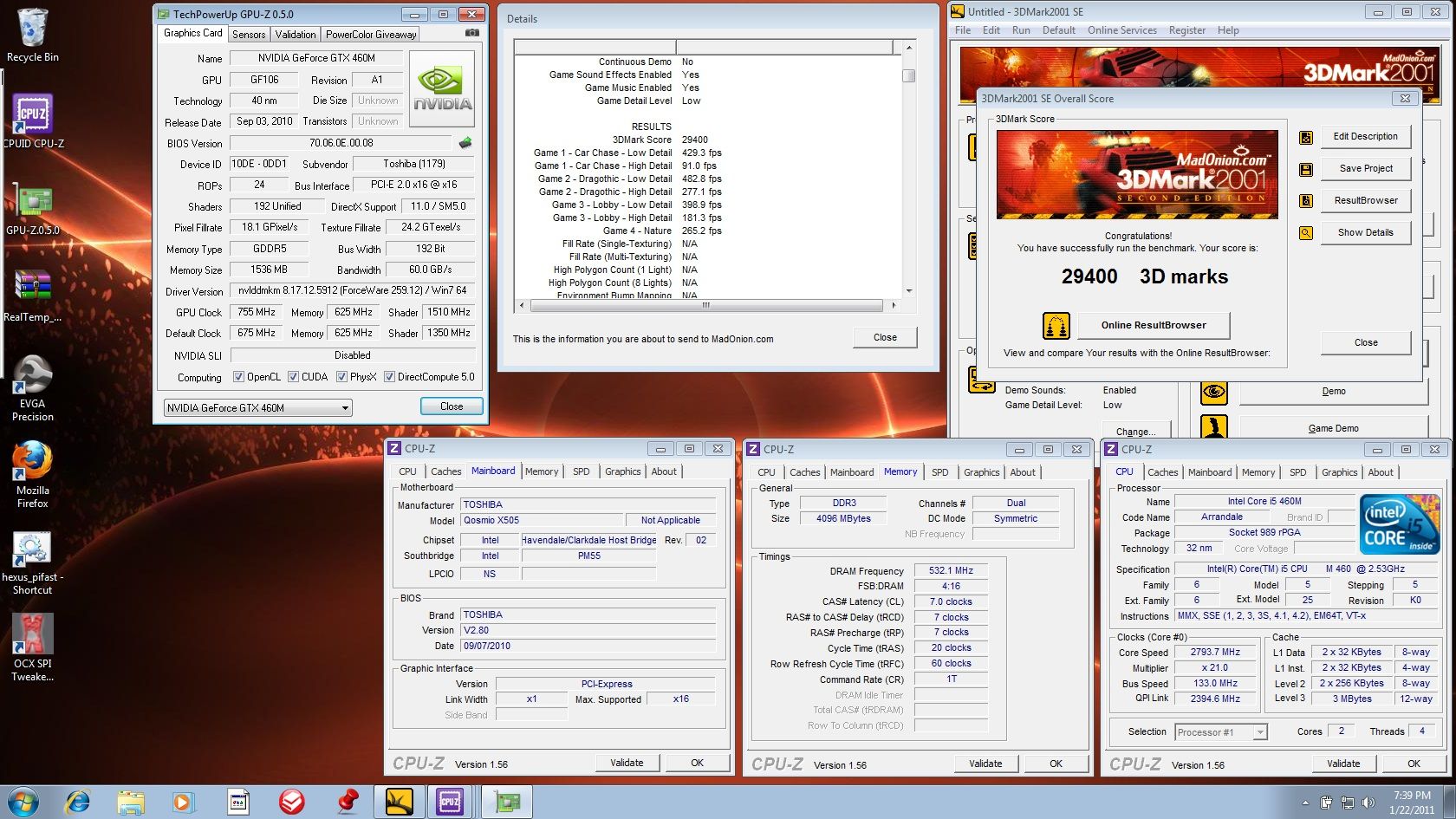 Size and Weight
10.1 lb.
Heat and Noise
Nearly silent in my use so far. No abnormal heat detected.
Battery LifeSoftware
Came loaded with Toshiba apps and utilities some may find use for. I am slowly deleting most of them.
AccessoriesPros
: Gorgeous - Spacious - Silent - Powerful cpu/gpu
Cons:
A fingerprint magnet for sure, but this was not unexpected.
Conclusion
:
As you can see I have put this unit through some rigorous trials in a short period of time. Most of the benchmarks were run back to back and it never sneezed. I was torn between the i5 and a i7 cpu before ordering. My experience with i3/i5 in desktops suggested the lesser would be just dandy...it turned out to be more than adequate. The i5 cpu builds less heat per clock than the i7 and rivals it in performance for most tasks. I am completely satisfied with this product at this point in time. I will update as time passes.