I'm trying to find, buy and install those little mini-PCIe standoffs used to secure the cards to the motherboard. I can't find these via ebay or google, or even figure out what they're called.
My 8510p has three mini-PCI-express 1x slots, two of which are filled with evdo and wifi cards. I want to use the third slot for an SSD, but that slot is missing these little brass standoffs in the mounting holes.
Two slots are visible with the touchpad removed (the left connector wasn't installed on this mobo, but mine has it). My left-hand slot is also empty.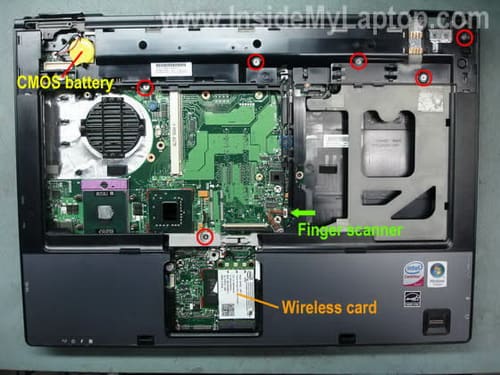 A closer look, but you can't see the holes: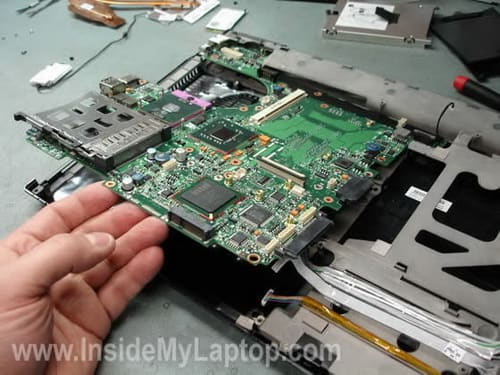 From above, you can see that each connector has two mounting holes above them for a 50mm card. The right slot has the threaded brass standoffs, but like this one, my left one does not, just a bare motherboard hole with the usual clad metal grounding pad (or whatever those are).
Any idea where to get these? And assuming I can get them, how are they installed on the motherboard (do I have to remove it) ?
(from article:
http://www.insidemylaptop.com/disass...w-notebook-pc/
)
thanks