Quote:
Originally Posted by rincewind
Come on, rincewind
That x86-secret review is completely worthless, they either downclock all other CPU's or overclock the Dothan. Just check it out for yourselves here:
http://www.x86-secret.com/articles/c...n/dothan-5.htm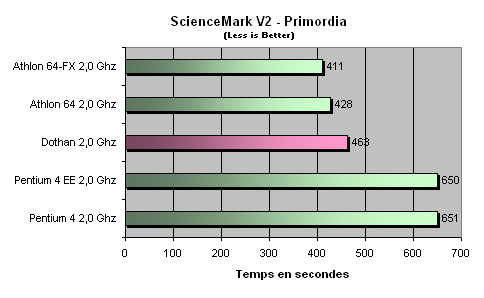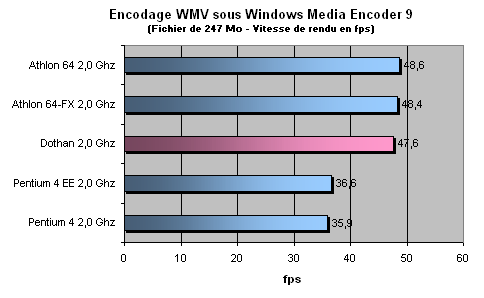 GamePC does much more proper benchmarking of the Dothan over here:
http://www.gamepc.com/labs/view_cont...othan20&page=3
"In terms of scientific-style applications, we see that the Dothan is not the most efficient processor on the block. The Athlon64 CPU shows itself to be the most efficient chip here, which isn't extremely surprising as their CPU's have always done well in Sciencemark tests. The Athlon64 at 1.8 GHz gives roughly the same performance level as Dothan CPU at 2.0 GHz. Both CPU's are much, much more efficient per clock than the Pentium 4 CPU."