I ordered this baby on 08/17, and due to a backorder, didn't get it until 09/02. It's been almost two weeks, and I think I have enough experience with it to review this thing of a beauty. Granted this is my first review of any kind, so bear with me.
Edit: ROFLMAO!!! I just noticed that my sig still says 3790 coming!!!
Initial Impressions
The chrome-ish look is awesome, yet not too flashy. I ordered the 6 cell battery as primary and 12 cell as secondary, but 12 cell was attached to laptop and 6 cell nowhere to be found. So I got to see the lappy with the 12 cell on as first impression. The bulge looks more like a pimple than a tumor. Obviously all the pics taken of it were close-ups, which made the 12 cell look a lot bigger than it is.
Also, the laptop is huge!! I never expected a 15.4 incher to be this big, but the only other laptop I've used was a 14.1" assigned to me at work. It only took me all of 5 minutes to get used to its size. Very easy to carry around. It is also pretty thin if you don't count the little feet.
All in all, I was very impressed at first inspection of the looks.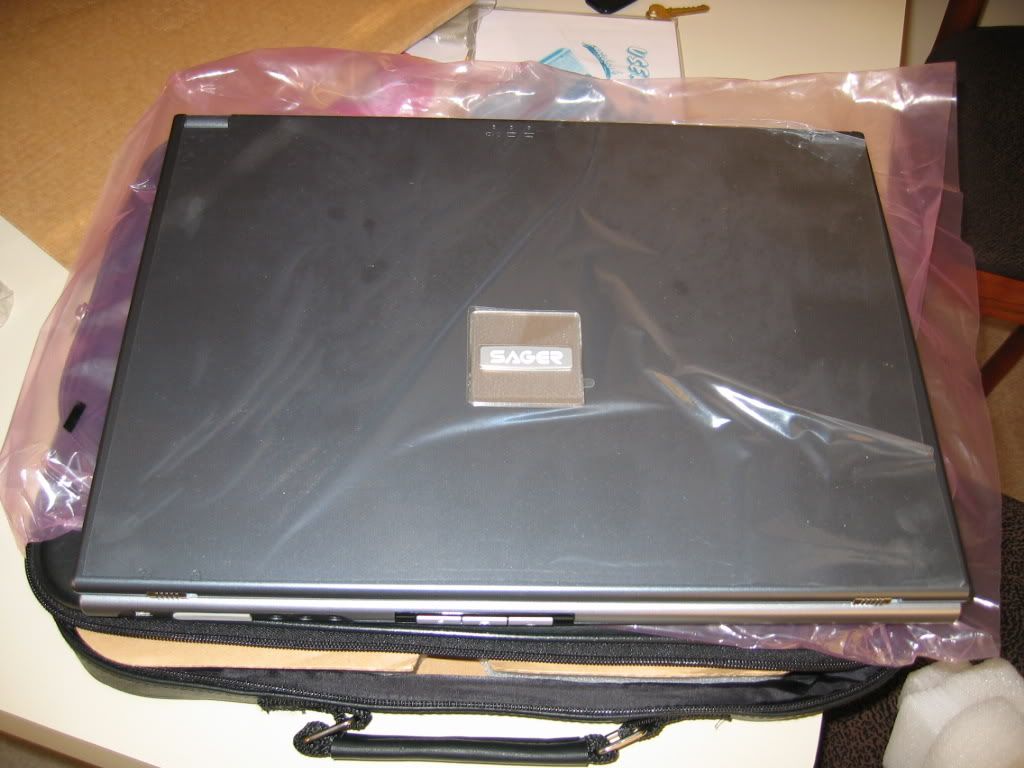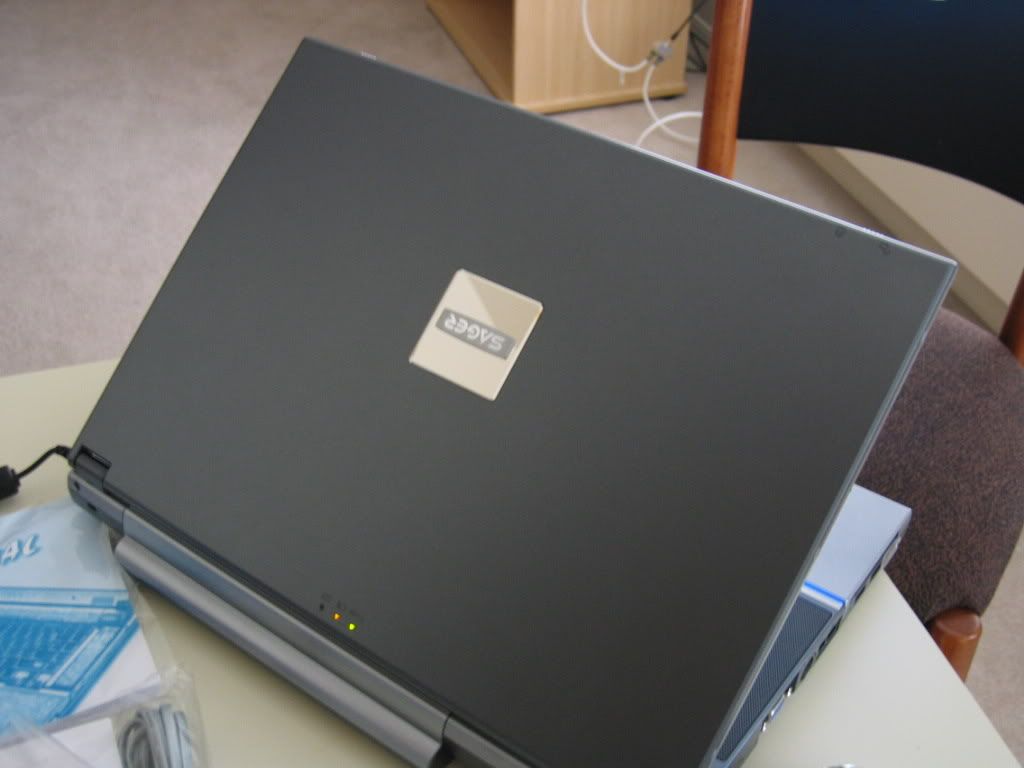 Build Quality
The build quality is good. I dunno about case flex because I never try to lift it one handed from the sides, only from the longer edges. When lifting from the two longer edges, there's no case flex at all. Otherwise, it's always two handed lifting for me... gotta baby this machine.
The hinges are tight and screen has tiny flex, which I would expect from a widescreen. However, I can open and close the screen with only one hand from any corner of the screen.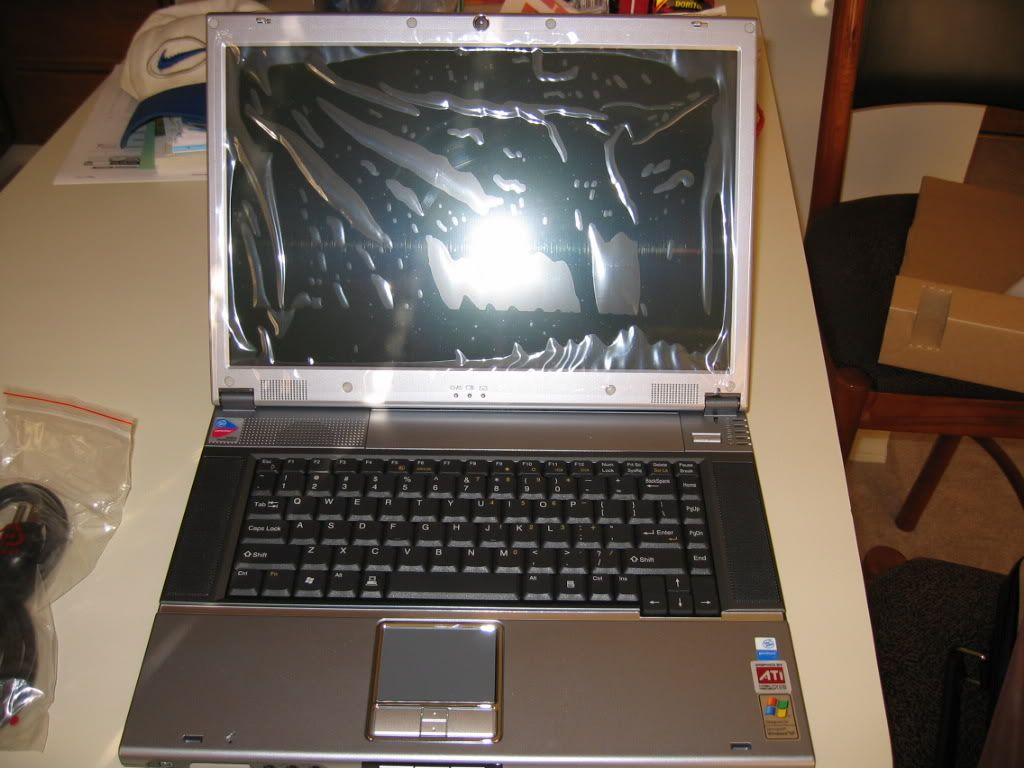 Looks
Once you open up the screen, you get to see the the pearl inside the clam shell. The keyboard and the lights look in place, as does the touchpad. I immediately noticed the silver trim around the touchpad...
what can I say, it looks amazing.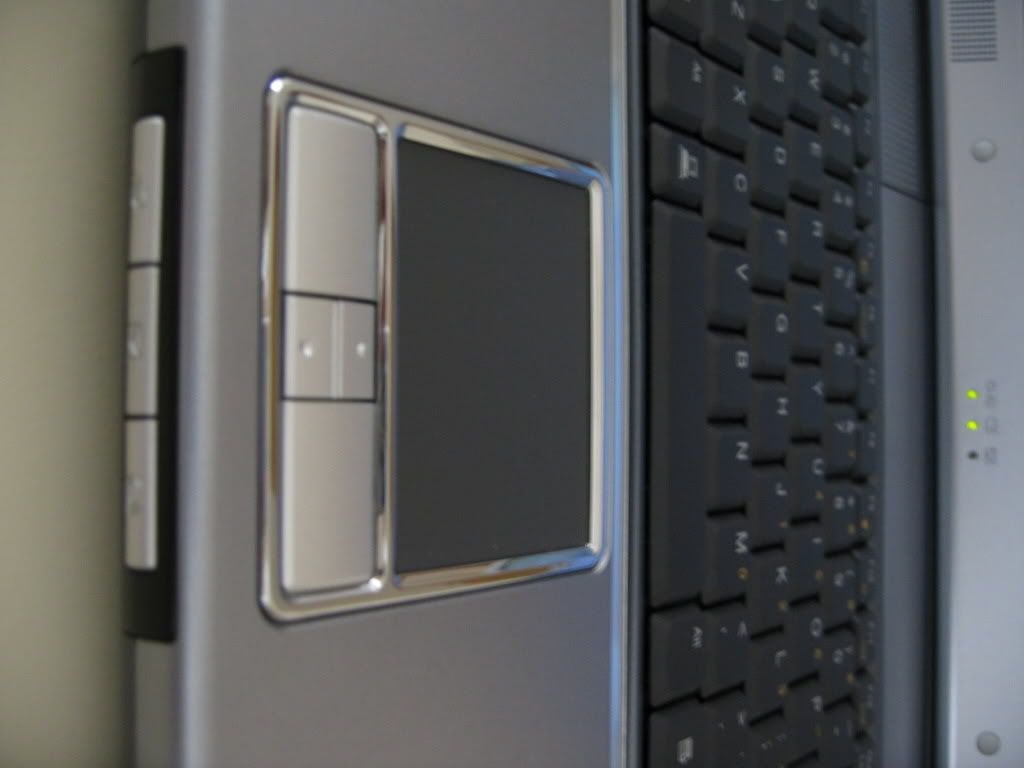 Only problem I have with the looks is the speakers on the sides of the keyboard. If they weren't there, the keyboard could have been bigger. But if they weren't there, they would have to be placed by the palm rest or under the lappy which I would dislike even more. So definitely tolerable to me.
Oh, I'm also not a big fan of the mirror strip under the keyboard, but it doesn't bother me. It just seems extraneous to me.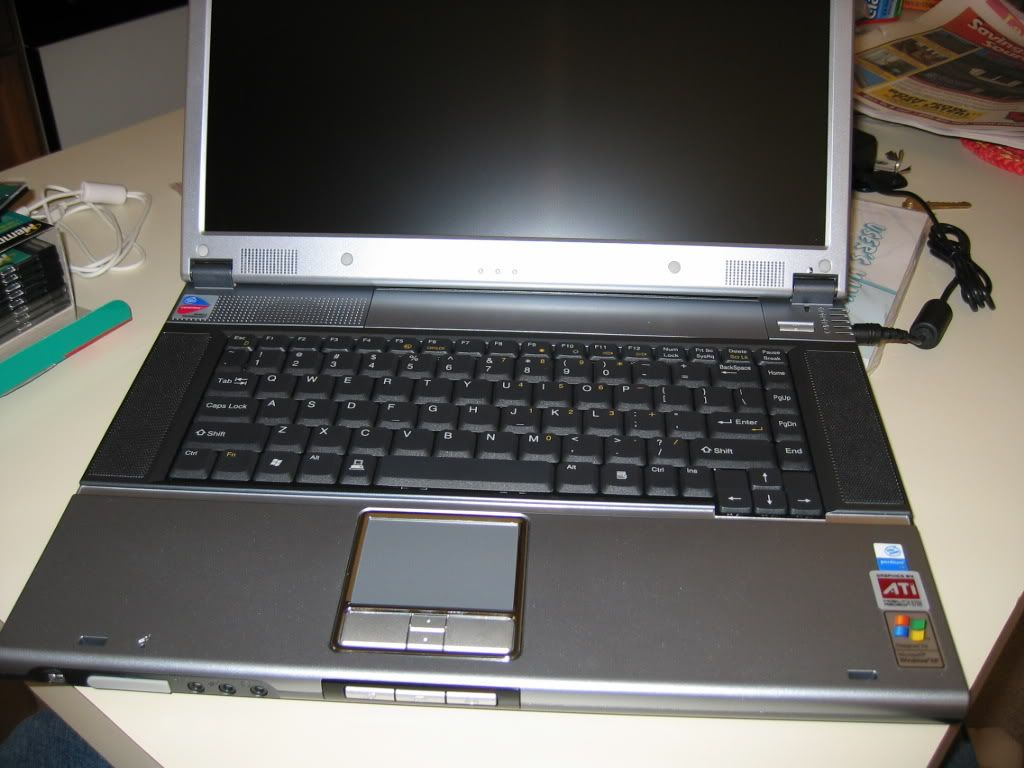 Screen
I got the WSXGA+ screen. Yes, it is beautiful. I'm sure the WUXGA screen would be crispier, but it just wasn't my taste. Got 3 dead pixels, luckily all near the outer edges of the screen. I'm tempted to get it exchanged, but I can't live without a laptop, and I have no place to put all the files that I have on the lappy already, plus the backorder situation, so no exchange for me, at least for now.
I did get some games and movies loaded on the machine, and wow does it look good. Widescreen movie watching is unbelievable, as is playing UT2k4 on widescreen. So much view, so much action... mmm.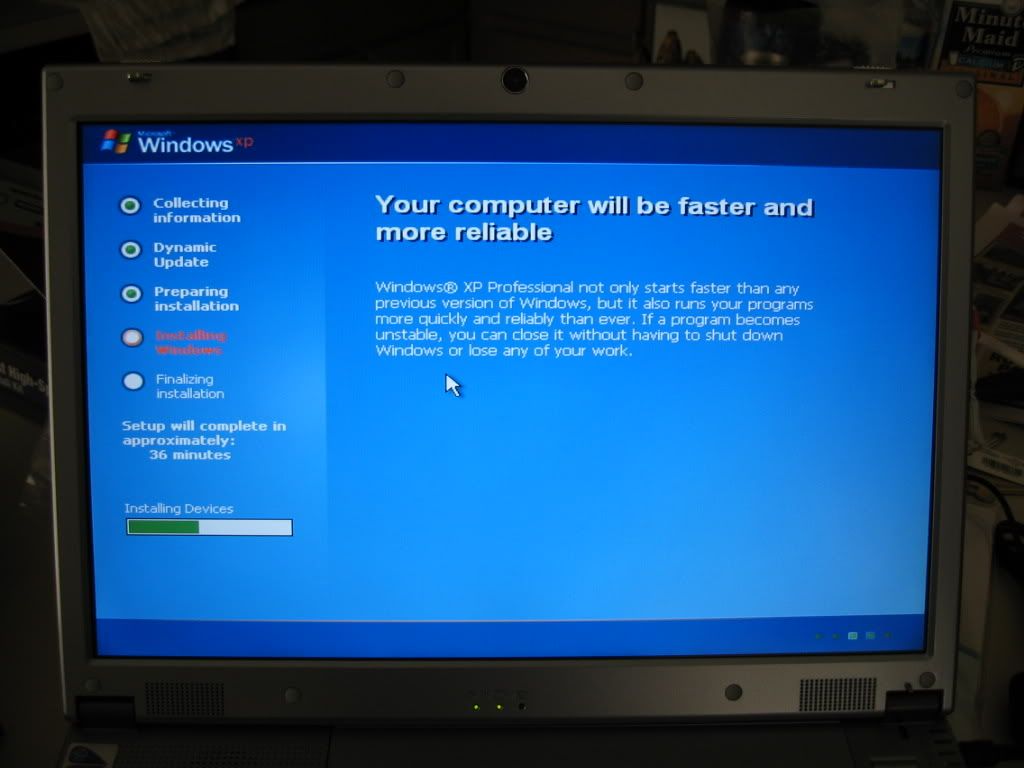 Keyboard
Keyboard is very nice to look at and very nice to type on. I remember when draw first posted pics of his 3790, the first thing I was impressed with was the looks of the keyboard.
Keyboard flex: I honestly dunno what that means, all the keyboards that I've ever used have been nothing but solid, including the one on the 3790.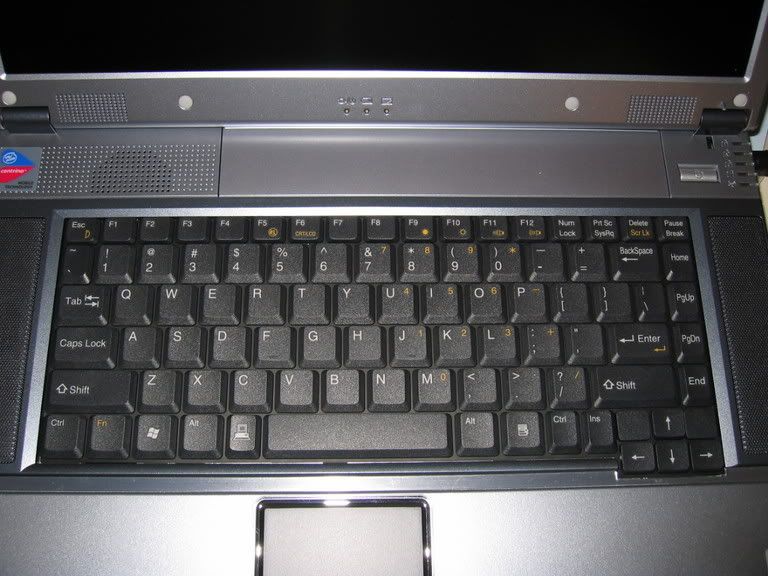 Cooling/Heat
The fan does come on quite often probably once every 15~30 minutes. But I'm a heavy user, always got something working the HD, CPU. The 12 cell definitely helps keeping it cool by lifting up the rear of the lappy to give the two fans on the bottom some room to suck air from.
Also, as many others have mentioned, the left palm rest does get a bit warm. But it is extremely tolerable. I've spent endless hours on UT2k4 and NFS: Underground to be able to say it does not affect me at all.
I have no problems using this lappy on my lap. I can't really feel the feet when the 3790 is on my lap. I can feel some heat when it is on my lap, but very tolerable. I played NFS: Underground on it for 2+ hrs on my lap without being ever bothered by the heat.
All in all, quite cool lappy. Of course, the Pentium M processor helps a lot in this category.
Wireless
I don't have a wireless router, but I can find open networks near where I live easily. Signal is always strong nomatter where I take the lappy. Only place where it had problem picking up signals was the laundry room.
Battery/Battery Life
After contacting DL about the missing 6 cell, it came within 1 week including the long labour day weekend. Now, as I've mentioned before, the 12 cell doesn't disturb the look of the lappy at all, and has the added benefit of raising the rear of the lappy for cooling purposes (as do the little feet).
As for battery life, I've never done tests or anything, but I think it's quite good. I did have one instance where I was browsing the net of 1/2 hr, then watched a 2 hr movie, at which point windows tells me I have ~50% of battery life left or 2.2hrs. I then watched some recorded tv on real media player for about 1hr 50minutes, at which point the lappy beeped for low battery warning. I was using WinDVD, which has it own power management profile.
Also, another time I played NFS: Underground for 2.25 hrs, after which windows reported ~40% of battery left.
Both of these times I used the 12 cell and wireless was on the whole time.
So for lighter usage at school, I'm sure I can get over 5.5hrs on the 12 cell. These numbers obviously are probably only applicable to my config (see sig).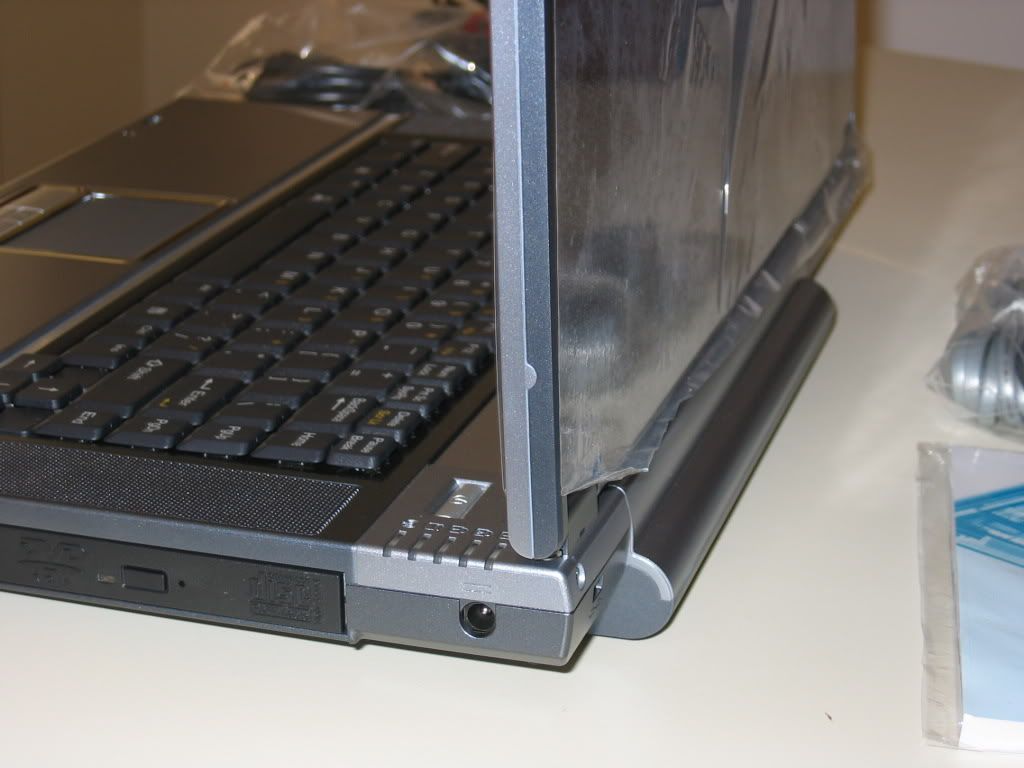 Performance/Graphics
AWESOME!!! I'm very satisfied by the performance even at only 1.7ghz. I run games at either full WSXGA+ 1680x1050 or at 1280x1024. For UT2k4 I was able to run it at WSXGA+ with details turned up and it is still very smooth, with quick load times.
Other than that I haven't done much performance testing or other heavy programs.
Sound
Like most laptops, it's not great. No bass at all, and volume not too high. But some people did post a couple things to boost sound performance. I'll try them out sometime and report back.
Using headphones get better for bass, but doesn't really solve the volume issue.
Ports
Usb ports on the side doesn't bother me, but usb ports on the side in the front bothers me a bit. Kinda weird to plug in the mouse at the right front, so I plugged it in on the left side and ran the wire through the back, which works fine for me.
As for the VGA port on the side, can't comment on that yet, since I don't have my desktop monitor with me now.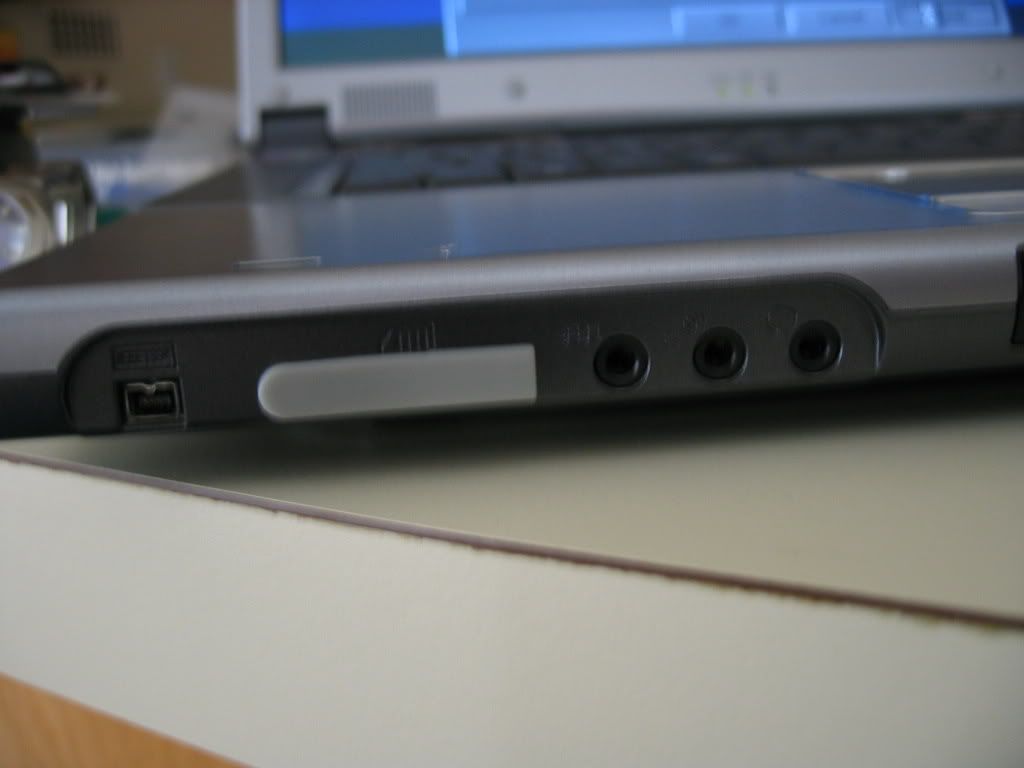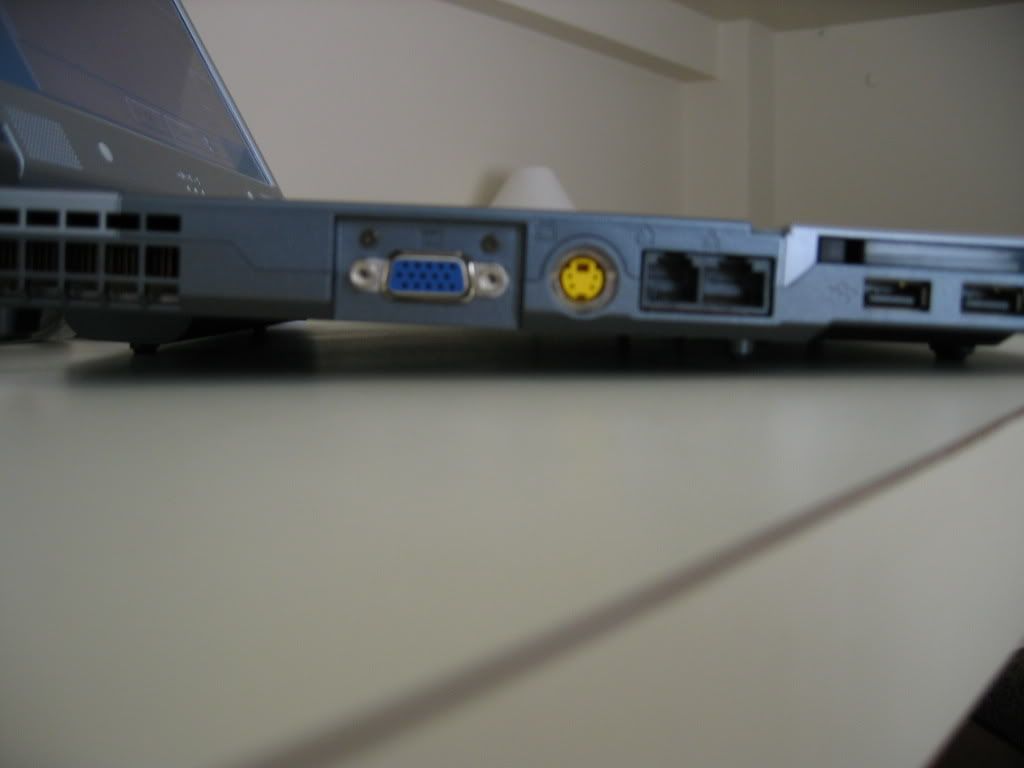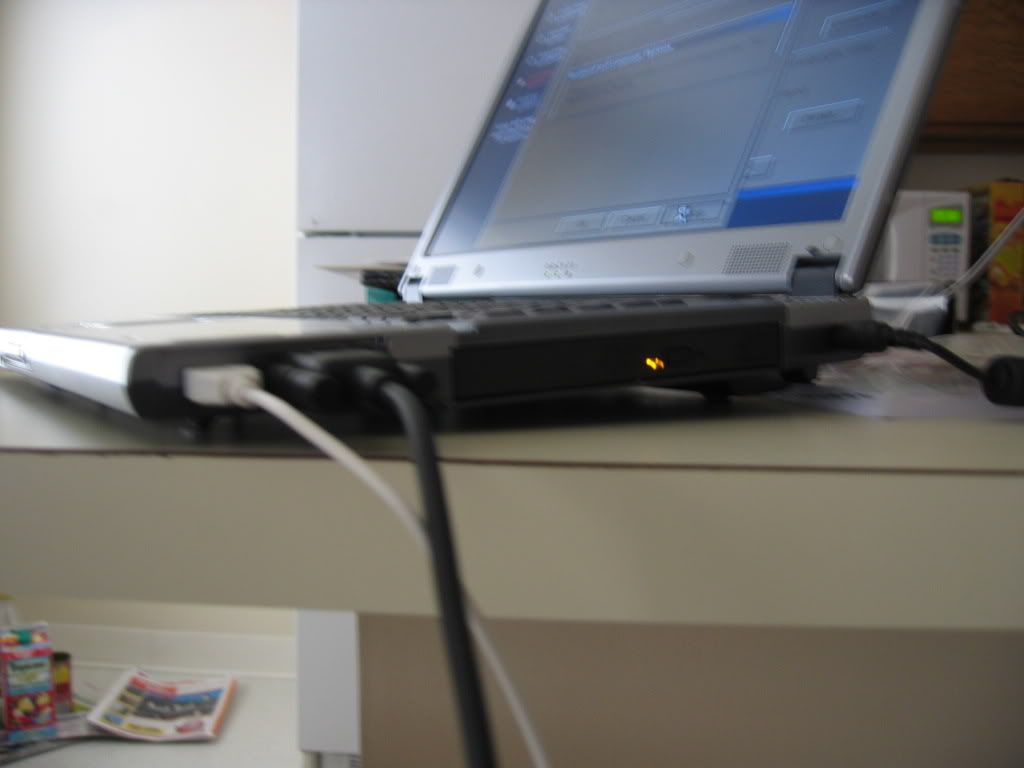 Extras
The camera is a nice extra. It requires a bit a background light for the image to turn up nicely. I used it for video conferences without any hassle after installing the driver for it. Very convenient.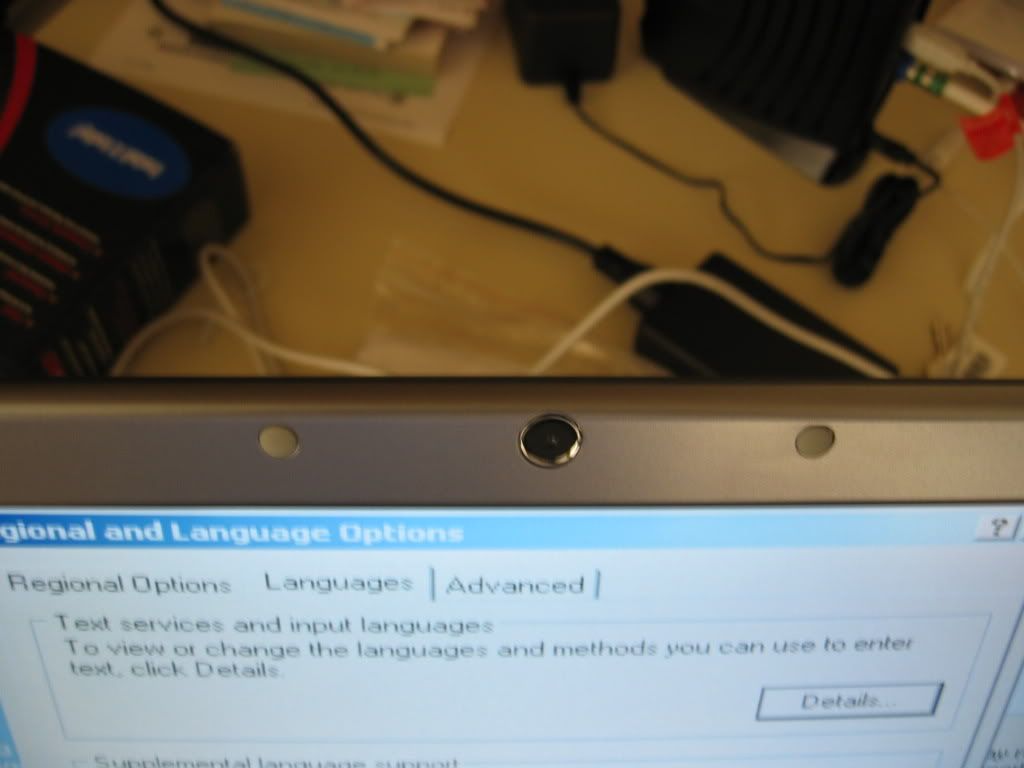 The built in mic is kinda quiet, and picks up the speakers easily, so video conferences would cause echo on the other end, but otherwise usable.
For warranty, I added two years of North American on-site service for only $50. It was a good deal and would serve me well when I return to Canada after my stay here in the states. Obviously I hope I would never have to use it, kinda like an insurance policy.
Conclusion
Overall, I have no complaints against the laptop except those dead pixels. It is a solid and high performance machine with an awesome screen. I can't be more satisfied with my choice.
Initailly I was very settled on the Asus M6BNe, which only had a WXGA 1280x800 screen. That model does have a WSXGA+ version, but it is not carried in NA. I waited and waited, but they just won't bring it to NA. So when the 3790 came out, I jumped right on it cuz of the higher res screen. The added bonus is the better vid card 128mb vs 64mb on the M6BNe. Now, even if the WSXGA+ version of the M6BNe were to be available in NA, I would still pick the 3790.
Pics corresponding to the review to come. Gotta post those pics especially when I spent $600+ cdn on a camera to make sure I was able to take pics of my lappy!