One of my coworkers decided to get one with a wuxga screen so I just had to take a few pics. In our
opinion
, the differences between the 2 that we both agreed on:
1. Viewing angles are exactly the same.
2. The wsxga is brighter and the colors are more vibrant (we went into the advanced display properties and cranked the brightness on the wuxga so they would look as close as possible for the pictures)
**this is in no way implying that the wuxga is dull looking on its own, both are absolutely gorgeous screens**
3. The wuxga has slightly smoother text. The wsxga is slightly grainy or pixelated compared to the wuxga (I never noticed this till looking at them side by side)
4. The wuxga is too hard to read at native res, but bumping up the dpi like in the last couple of pics solves the problem for a lot of things (but not all). Don't bank on being able to lower the res on the wuxga, it looks like total crap at anything but 19x12
5. Movies look the same other than the wsxga is brighter (see #2)
6. In photoshop the photos look slightly more smooth and defined on the wuxga
Hope this helps someone on the fence out there. I was really surprised, I was expecting something way better than mine based on other peoples comments about how awesome the wuxga is. All I'm saying is that the wsxga is equally as awesome. Just depends on how small you like stuff.
edit: We did the benchies and I forgot to put them in here
wsxga-----wuxga
3166------3140----3D03
11494-----11509---3D01
26482-----26288---Aquamark
3419------3440----PC04
48.6 fps---48.8 fps-Doom3 (details in post #16)
Wsxga is on the left in all pictures: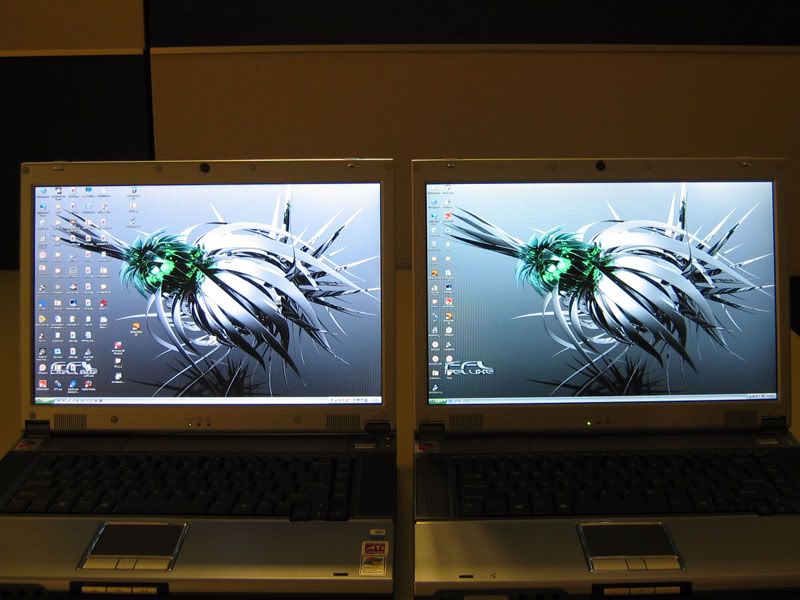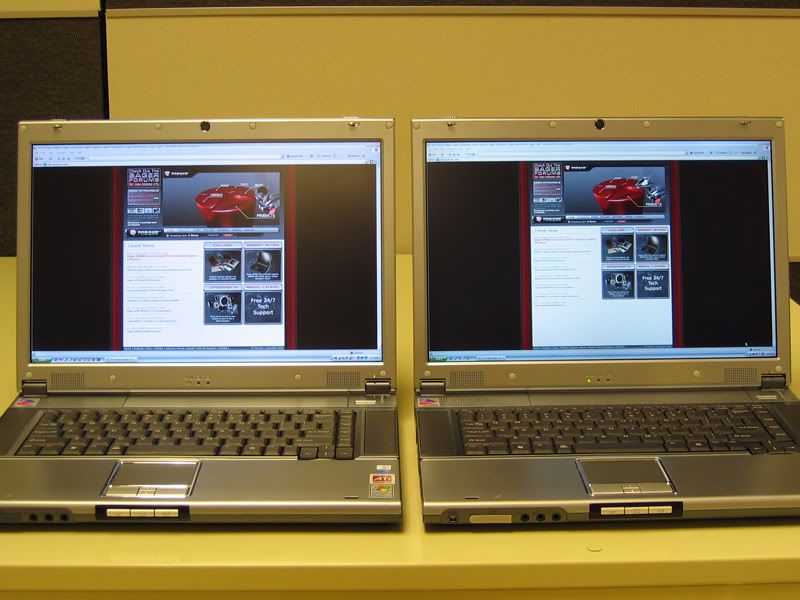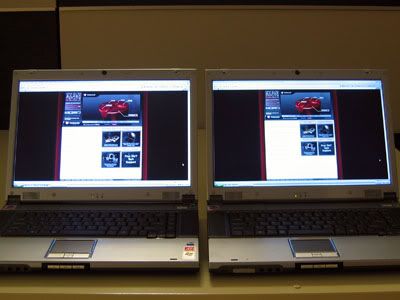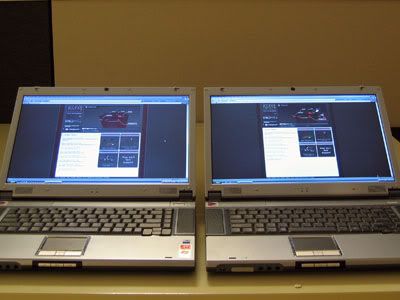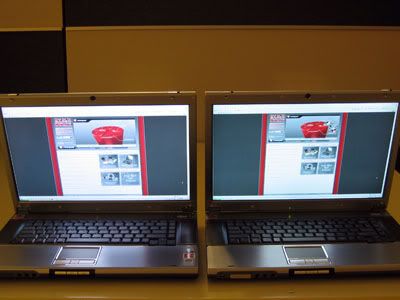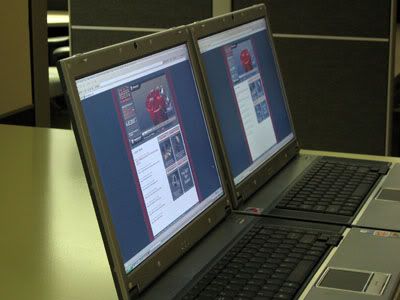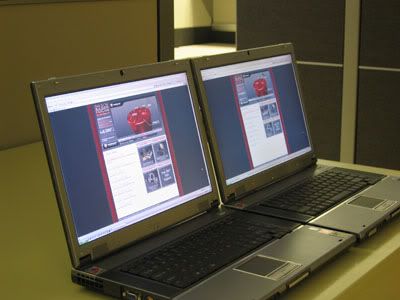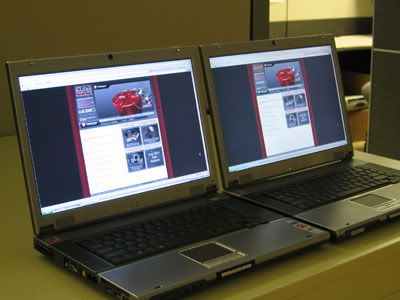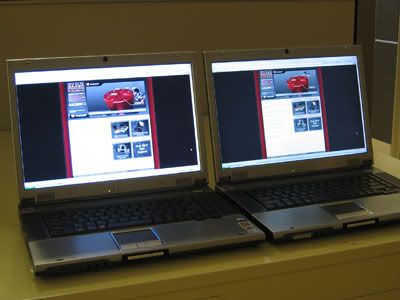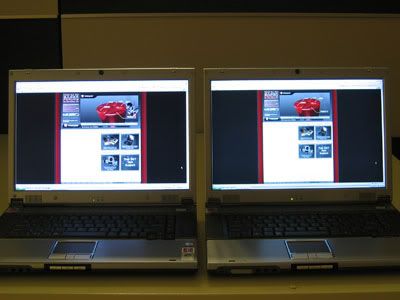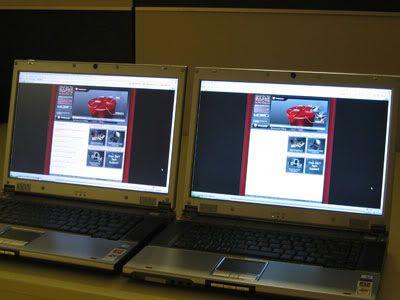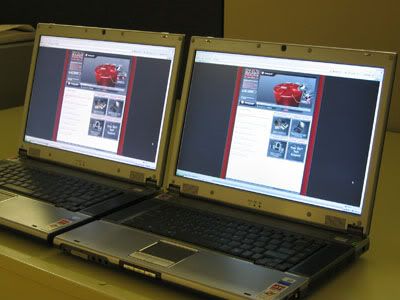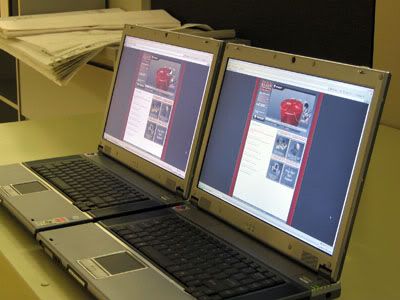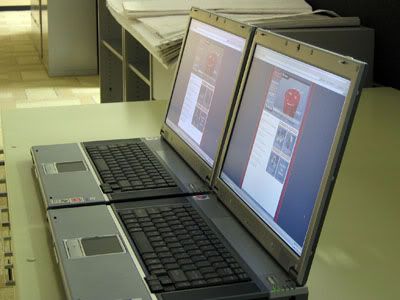 Here's the icons at native res: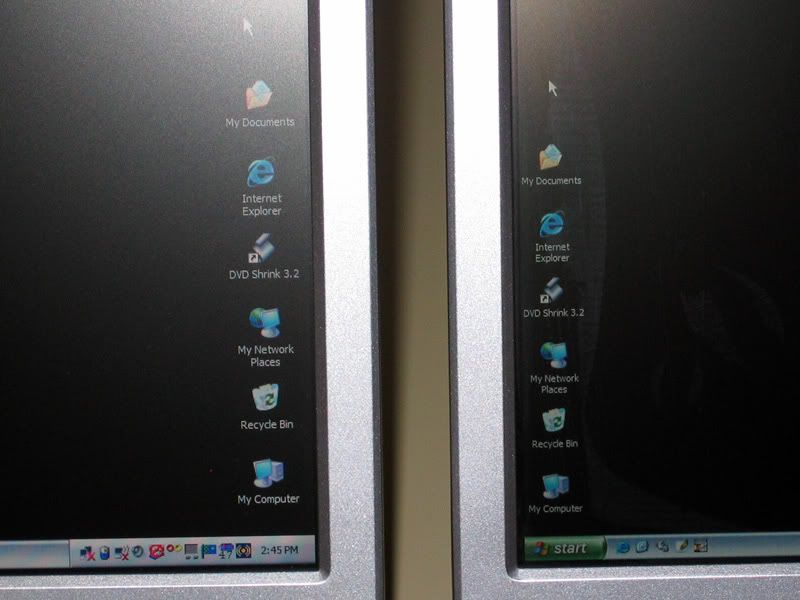 Here's a text shot with the native res on each: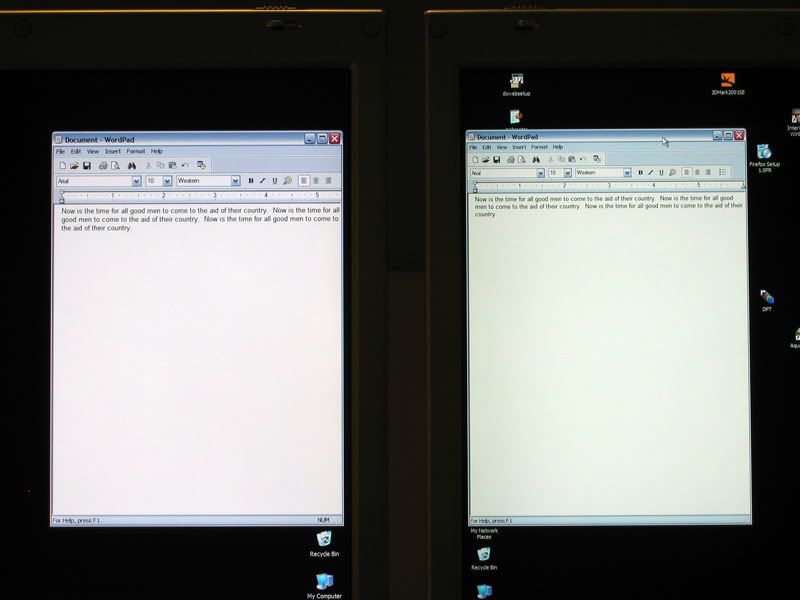 Closeup of previous shot: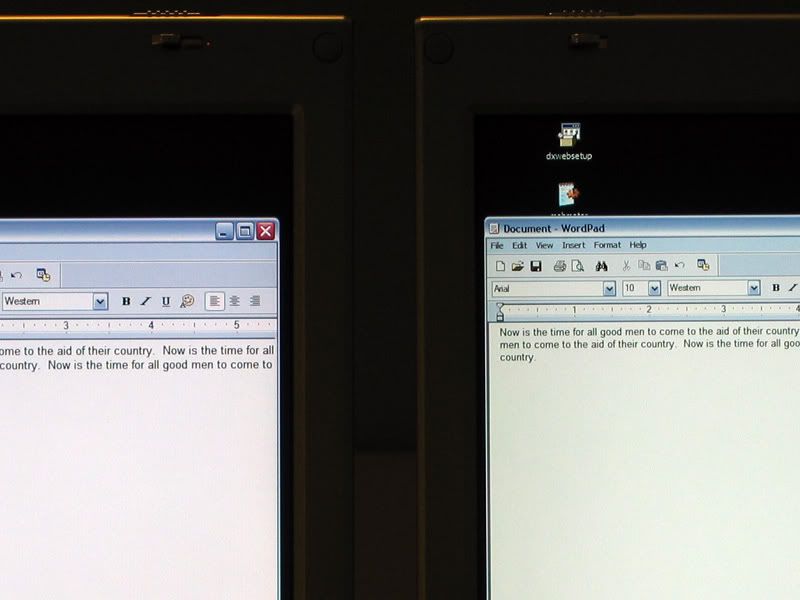 Here's a text shot with the wuxga set to 108 dpi or 113% normal:
Closeup of the previous shot: