Nice work there. Good choice of a Sonata, amazingly good case. I suggest you get a Zalman CNPS7700 series CPU cooler as well as an Arctic Silencer VGA Cooler to round off the silence theme.
Also, commenting on wire management, looks like you got it pretty bad there. I suggest you try running cables along walls, making use of zip ties and do some IDE cable folding. Here's what i did for my sister's comp in a Sonata: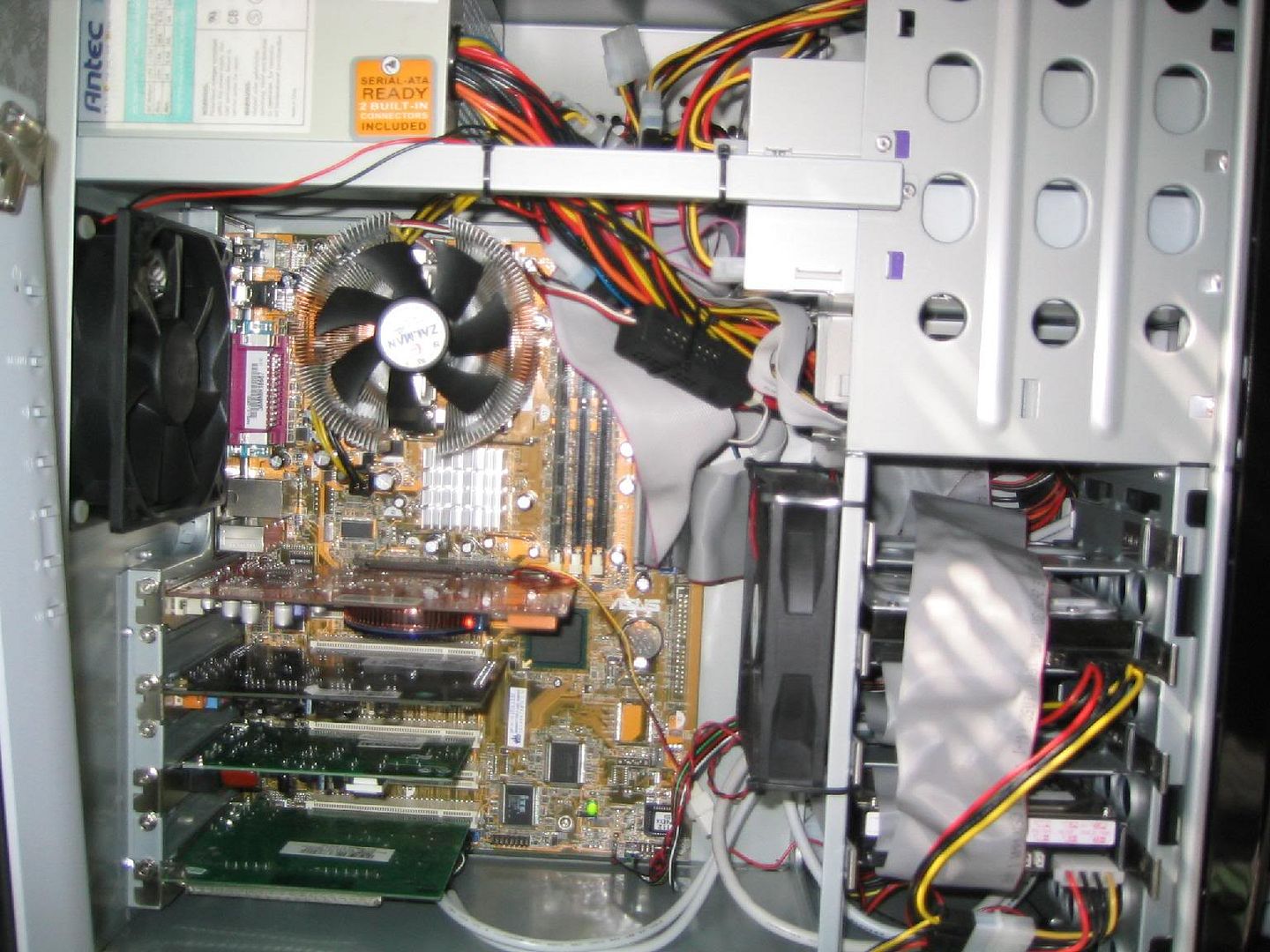 Not one of my better jobs, but it gets the job done.
Here's another shot.
http://photobucket.com/albums/v32/No...Computer_2.jpg