guys I think that the xps 2 is much better than the 9300 if your looking to play games, if the 9300 has a non ultra 6800 in it then the ultra card can get you a good 40 extra Frames per second. Also it's not that dell Claims to get 5200 this is a test that a Non bias company did that showed these results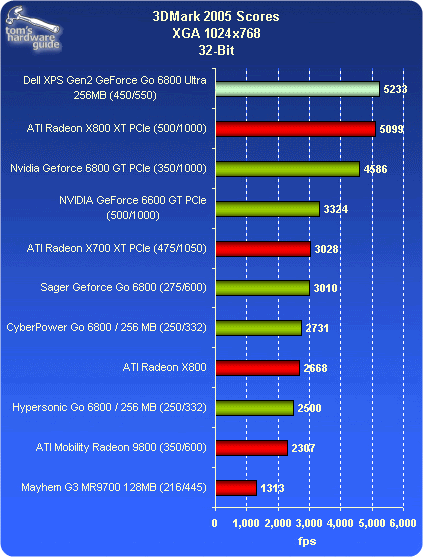 Lets just say that the 9300 may perform along the lines of the sager ( I don't know if it does but I dought I will be faster than the sager) the Xps 2 will grant you much more than 10% more in games.
However if you are not a gamer and are looking for a good laptop to do your work on, Then I would say get the 9300 and save your cash.