Wow, my first post! I'm one of those "browsing" kind of people, so I've been at this site for quite a while.
Anyway, I found a lot of useful information on this site that greatly helped me decide on buying my Uniwill 258KA0 a while back (Nov of 2004). I've noticed a lot of people looking for a good bluetooth option that doesn't require an annoying dongle or giving up Mini-PCI WiFi.
So here it is! The billionton Bluetooth PCMCIA card with
Retractable Antenna
!
First off:
Official spec sheet
PICS
(sorry, cameraphone pics+low light = bad)
The whole card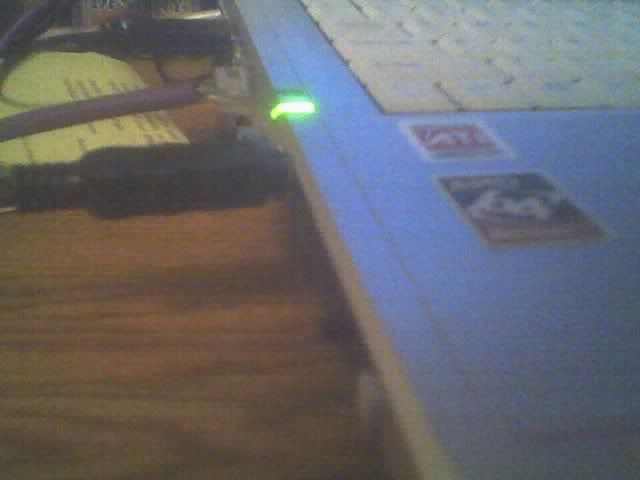 Antenna "hidden"
Antenna extended for extra range
Supported BT Profiles
Generic access profile (GAP),
Serial port profile (SPP),
Service discovery app profile (SDAP),
Generic object exchange profile (GOEP),
Object push profile (OPP),
File transfer profile (FTP),
Dial-up network profile (DUN),
LAN access profile (LAP),
Fax profile (FAX),
Personal Area Network profile(PAN)
Synchronization Profile
Human Interface Device Profile(HID)
Headset Profile4. Mechanical
Currently, I use...
-FTP to send ringtones/wallpaper to my phone and recieve pics.
-OPP to push java games onto phone
-HID for M$ Explorer mouse with Bluetooth.
-Headset Profile to use laptop's speakers and mic as a speaker-phone
Range
I havn't actually measured the effective range of the device with antenna in/out. I can say, though, that I can use my mouse on the right-side of my laptop perfectly with the antenna in! The "nub" of the antenna only sticks out 1/8 inch or 4mm when retracted. This makes for a completely internal wireless mouse adapter and is quite convenient.
If anyone would like me to do range tests, let me know and I can run some quick trials.
Software
The drivers that come with the billionton are the typical Widcomm (?) drivers that are included with many BT dongles. It allows you to specify profiles with certain devices, make BT com ports and all that fun stuff.
Gripes
My biggest complaint of this unit is the amount of lag when using mouse, cellphone, Clie (PDA) all at the same time. Bluetooth supports, what, 7 devices at a time? sure it does, it just isn't efficient at it, I guess. While transferring files between devices, my mouse is rendered almost unusable. But at least I can USE the other devices at the same time!!! The dongle that M$ includes with the bluetooth mouse supports ONLY the HID profile, if I remember right. Meaning it doens't work with any other bluetooth devices besides mice. Keep in mind that there's also the usual "wake up" lag when first moving the mouse.
Overall, I'd give the adapter a
8/10
rating. It's AWESOME to have BT built-in and not worry about snapping off any dongles or damaging USB ports or anything silly like that.
Let me know if you have any other questions! I can add specifics if anyone thinks they're needed. This is really my first written review, so I'm sure I left things out.