Well this was quite an experince, it only took me exactly a week to go through all the phases and get it shipped so i have no complaints on that. The pictures are up and heres my review:
Ill start off by saying again that the shipping and phases went by VERY fast infact only a week! ive seen that it takes people a couple weeks to go though a phase sometimes so i was a little worried when i ordered it. But, it all payed off!
Performance:
This is one of the fastest laptops i have ever been on! its actully faster than my 2.8 ghz hp desktop which is really fast. All web pages come up and loaded in the blink of an eye and i reccomend mozilla for web browseing.
Screen:
Beautiful veiw, best view/graphics i have ever seen on a laptop. the clearview screen is incredible and no blurs or nothing. movies look better than on my plasma tv.
Touchpad:
Touch pad works great! its very sensitive and works awsome!
Keyboard:
Well the mistakes i have made typing my review isnt because of the keyboard its because i make mistakes on any keyboard. I thought this keyboard may have been to small in the pictures but i am a very fast and good typer and i memorized the keyboard and converting to this was absolutly no problem, an hour typing and ive mastered the keyboard. The only thing i dont like is how the Function key is on the very right where the control key should be but i will get used to it.
Speakers:
Speakers are awsome! i put them full blast and they were crystal clear. i love these speakers and they are better than any laptop i have ever tested.
Battery life:
I know this is an issue with alot of people but dont worry! ive had my laptop on all day and i havent even run out yet, im about to, but considering its been awhile, im guessing the battery is along 3 hours. I bought an extra battery pack just incase.
Wireless:
Wireless card it has flat out SUCKS and you will need to upgrade it. Ask any sentia owner its the worste haha.
Conclusion:
I looked for a total of 2 years for the perfect small and light and best performer laptop and i came to the conclusion to stick with alienware, i thought i was making a risky decision but i dont regret one thing, this was definatly worth every penny! if you want something small and light and performs like a charm get the sentia trust me its the right choice!
My setup:
1.8ghz
1024 mb of ram
Hitachi 60gb 7200 rpm HD
Intel pro wireless 2915
Windows XP professoinal
Pics: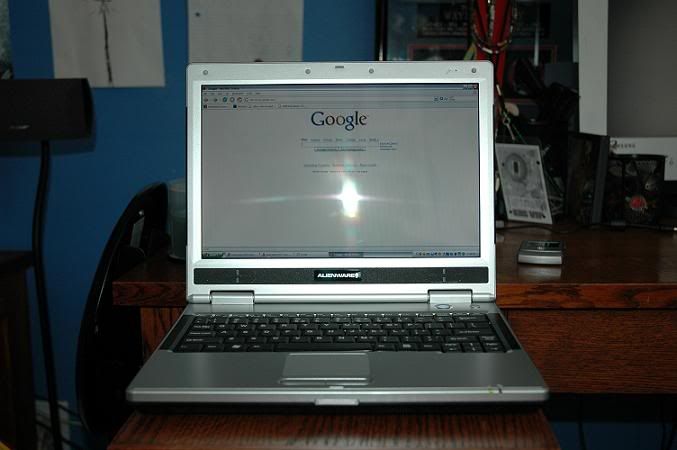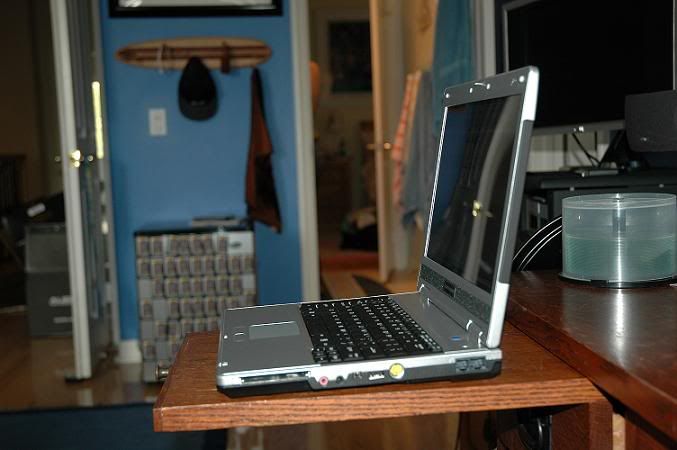 If you have any questions you can aim me at Superseany222